Nancy Roadruck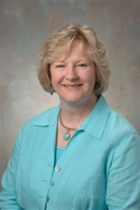 Title: Assistant Vice President for Student Success
Dept/Program: Division of Strategic Engagement
Phone: 330-972-7425
Email: nancy5@uakron.edu

---
Biography
Nancy Roadruck is the Director of the Academic Advisement Center of University College. Mrs. Roadruck holds an A.A.S. in Business Management Technology, and a B.S. and M.S. in Technical Education from the University of Akron. After a career in the banking industry, her first position at the University of Akron was as an instructor in the Technical Education program in the College of Education. She returned to the University of Akron in 2000 as an academic adviser after enjoying a period of time on family leave. Mrs. Roadruck previously served as Assistant Director for three years and was promoted to Director of the department in May of 2007.
As Director, she sets strategic goals and directs the activities of the Academic Advisement Center. Mrs. Roadruck assists the Dean of University College by serving on University and state-wide committees dealing with advising and First Year Experience initiatives. As a professional academic adviser, Mrs. Roadruck helps students to discover their potential and set academic, personal, and professional goals.
Mrs. Roadruck serves as a member of the First Year Experience Task Force and chair of the Subcommittee for Academic Advising and co-chair of the Assessment Subcommittee. As Director, Mrs. Roadruck is leading a University initiative to create an assessment plan for academic advising and a consortium for all who advise at the University of Akron. She serves on the University of Akron CARE Team and is a member of the Academic Policies Committee (APC).
Mrs. Roadruck serves as the elected state representative from Ohio for the professional organization National Academic Advising Association (NACADA). As a member of NACADA Great Lakes Region V steering committee, she has participated in the awarding of grants to many advising initiatives. Mrs. Roadruck also serves on the national steering committee for the NACADA Advising Administrators Commission.
---
Education
A.A.S.: Business Management Technology, The University of Akron
B.S.: Technical Education, The University of Akron
M.S.: Technical Education, The University of Akron
---