Jean Cowser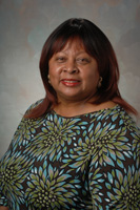 Title: Academic Adviser
Dept/Program: CAASS
Phone: 330-972-7430
Email: cowser@uakron.edu

---
Biography
Jean Cowser has been an Academic Adviser in the University College for a total of 26 plus years. She taught in the Lorain Public School System prior to her first appointment at UA in 1972. From 1972 to 1977 she was also the Coordinator of Handicapped Student Services. Before returning to UA in 1987, she was Assistant Director of Advising in the College of Liberal Arts at The University of Tennessee in Knoxville.
Mrs. Cowser received her bachelor's degree in Elementary Education from Wilberforce University and a master's degree in Counseling from Kent State University.
In addition to her advising responsibilities, she is Chair of the Internal Operations Committee, adviser to PSEOP, Post Secondary Honors Academy and Akron's Diversity Voice Addressing New College Experiences (ADVANCE) students. She updates the Advising Manual, Associate Supervisor and Trainer for Educational Testing Services, serves as liaison to the Computer Science Department, Theoretical & Applied Mathematics Department, Statistics Department.
---
Education
B.S.: Education, Wilberforce University
M.S.: Education-Counseling, Kent State University
---