Complete Injection Molding - 2 1/2 Day Course
Course Number: AP3373
Date: 10/17/2018 - 10/19/2018
Time: 8:00 AM - 4:00 PM
Location: Akron Polymer Training Center, Akron, OH 44325-5404, U.S.A.
Cost: $1,400 USD
Online Registration
CEU's: 1.9
Instructor: John Hickman
Course Overview
This 2 1/2 day course covers injection molding processes from machine and tooling to the production of high quality parts. Advanced injection molding principles that will be presented include tooling/design, plastic material behavior and avoiding molding defects. The instructor will discuss scientific molding including pressure and thermal transducers for maximizing control. The course focuses on the development of troubleshooting skills and the specific needs of each individual class member. All students are welcome to bring samples for discussion to formulate possible solutions. Concepts discussed in the classroom will be reinforced with "hands-on" activities in the Akron Polymer Training Center's laboratory.
Please note: 8:00 a.m. - 4:00 p.m. on first two days of class; 8:00 a.m. - 12:00 p.m. on third day of class (1/2 day).
Instructor Biography: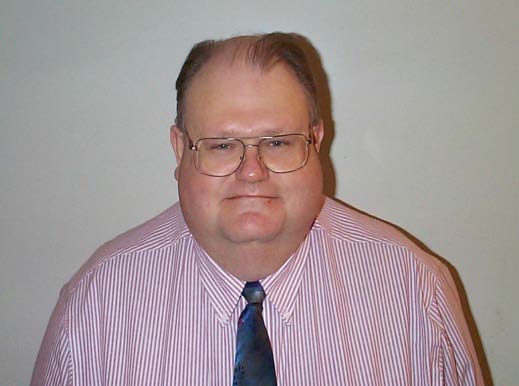 Mr. Hickman has over 40 years in the Polymer Industry in management, engineering, and consultation. He has held key engineering and management positions with Weatherchem Corporation, Scott & Fetzer, Carlisle and ITT before founding Plastech. He has over 30 trade secrets and 5 polymer component patents currently in practice, with several pending. Mr. Hickman has been involved in multiple turn-around situations, most involving polymer based companies. In each case, Mr. Hickman had the ultimate responsibility for turning those companies around; and in one case, recognition was given by Case Western Reserve University's Weatherhead School of Management as being one of the 100 fastest growing companies in Northeast Ohio.
Mr. Hickman has significant hands-on experience with silicone rubber, nanocomposites, productivity programs, product design/development, concurrent engineering, team building, labor partnerships, engineering value assessments, market analysis, management evaluations, advanced manufacturing and total business evaluations. Mr. Hickman's education consists of Chemical Engineering at The Ohio State University and an MBA from Case Western Reserve University, with management courses beyond the Master's program. A significant portion of Mr. Hickman's experience in the polymer industry was obtained on the manufacturing floor, directing a problem-solving environment. In addition, Mr. Hickman completed several assignments as an executive advisor to students in the nationally recognized MBA program at Case Western and served as the Co-Chairman of the Technology Committee on the PolymerOhio, Inc. board. Mr. Hickman currently participates on various boards of directors for privately held companies and teaches polymer related courses for other clients. The Akron Section of the Society of Plastics Engineers inducted Mr. Hickman into the Plastics Hall of Honor in 2004.
The Injection Molding Machine
Selecting the right machine
Determining shot capacity
Heat profiles
Material Fundamentals
Heat reaction
Orientation
Melt index
Molding Machine Overview
Plasticizing unit
Clamp unit
Injection Molds
Types
Components
Gates
Runners
Mold finishes
Injection Molded Parts
Parts produced with this process
Machine/Process Controls
The relationship of controls to material flow characteristics and part performance
Microprocessors
Boost pressure
Pack and hold pressure
Elements of the molding cycle
Auxiliary Equipment
Grinders
Dryers
Material handling
Auto loaders
Types of Machines
Traditional
Two color
Co-injection
Gas assist
Material Review
Material behavior in the molding process
Molding Machine
Plasticizing unit
Screws
Pressures
Drives
Speed
Clamping Unit
Clamp sizing
Clamp types
Ejector systems
Injection Molds
Components
Runners
Gates
Venting
Ejection
Geometry
Injection Molded Parts
Basics of part design and the effect on the process
Machine/Process Controls
Think like a molecule! The effect of molding process parameters at the molecular level
Optimizing the process to produce quality parts
Goals/Outcomes
Understand the proper terminology to help solve molding problems
Learn to consistently produce quality parts
Understand how properly set machine controls can cut scrap and cycle time
Gain a better understanding of the entire molding process by learning more about your machines and their capabilities
Learn what it takes to recognize molding defects and how to correct them
Become familiar with basic design considerations
Gain a better understanding of material behavior in the molding process
Develop your troubleshooting skills
Who Should Attend: This course is designed for plastics professionals including engineers, managers, quality assurance, manufacturing and sales personnel desiring to build upon a solid foundation in the area of injection molding.
Testimonials:
"Real world examples helped illustrate the topics. Overall, a great experience! Will definitely recommend to others."
- Debbie Richie, Strategic Sourcing Specialist, Invacare Corporation
"John (instructor) is obviously extremely well-versed in this technology. He also has a vast body of practical experience which makes his examples more 'believable' and impactful."
- Kushal Baird, President, KMB Enterprises Incorporated