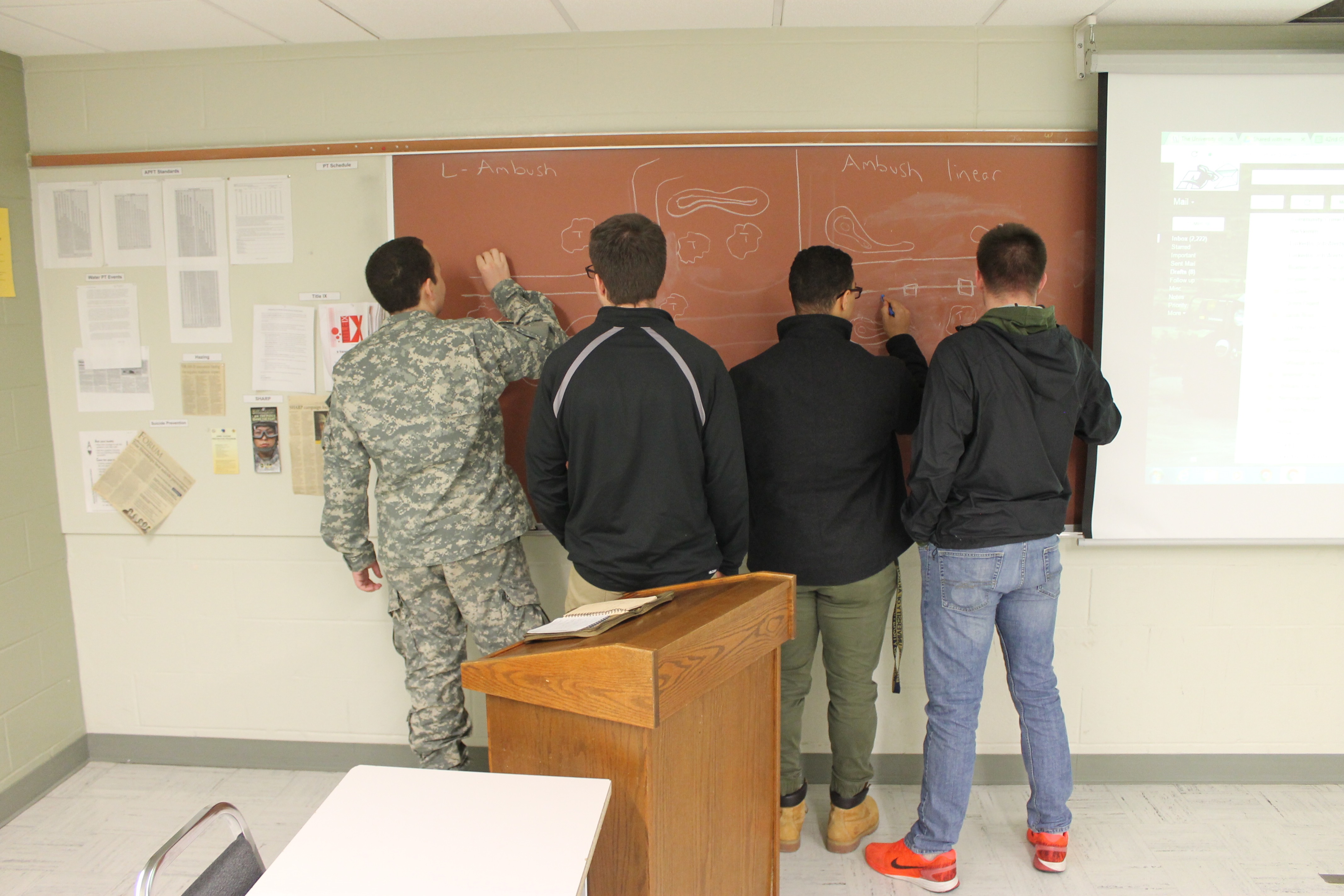 ROTC classes consist of different course lectures depending on the Military Science Class Level.
Generally, MS-I and MS-II classes are an introduction to the basic Army ways. These classes can consist of introduction to the military rank structure all the way down to the fundamentals of military leadership.
MS-III classes* consist of small unit leadership typically at the team, squad, platoon, and company size elements. In addition, MS-III cadets focus on receiving, writing, and delivering squad and platoon operations order. They also work on refining their land navigation skills in addition to preparing themselves to successfully complete the Leader Development and Assessment Course or also known as Warrior Forge at Joint Base Lewis-McChord in Washington during their junior year.
Military Science Labs are focused on training the MS-III cadets to develop and fine tune their small unit leadership skills. For the MS-I and II cadets, this is the time that they utilize what they have learned in class and put it to the test out in the field. Whether this would consist of preparing their swiss seats in order to rappel off a rappel wall or conducting land navigation out in the woods of Ravenna. Many students will find that the military leadership labs are more hands on and tests the individuals on what they have learned inside the classroom.
* MS-III and MS-IV classes require a department consent to enroll if the student has not completed the MS-I or II courses.