Barker Center Partners on 2018 Women and Diversity Symposium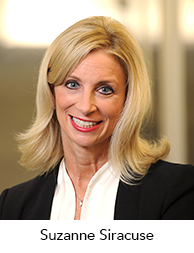 The Center for Economic Education is pleased to be partnering with the College of Business Administration on the 2018 Women and Diversity Symposium to be held on campus Thursday, April 26, from 8:00 am-2:00 pm in Quaker Square. This symposium brings together career influencers, industry experts, and financial advisors to identify and disseminate best practices for recruiting a diverse population of professionals into financial services and financial services education. Outside of offering a host of valuable sessions geared towards diversifying financial planning services, the lunch keynote will feature Suzanne Siracuse, the Vice President at Crain Communications.
Area Pk-12 teachers and administrators can register for this special event for free ($50 value), under the category of "Career Influences," due to scholarships provided by sponsors. Contact hours are available for educators, and will be issue at the Barker Center Registration table the day of the event.
Educators interested in attending the symposium can register directly as career influencers at http://www.uakron.edu/fp-influence
Understanding Fiscal Responsibility:
Teacher Institute
A paid professional development opportunity for teachers and pre-service teachers
July
16-19, 2018
9:00 am – 2:30 pm

Join us for a paid professional development opportunity where middle/high school social studies teachers will review and gain access to the Understanding Fiscal Responsibility (UFR) curriculum. Participants will gain insights and teaching materials on the federal budget, the national debt and deficit, and national fiscal policies and practices. | Download the flyer

Think Tank to Shark Tank
Summer Day Camps for Grades 6-9
» From Coding to Entrepreneurship - June 18-22
» From Engineering to Entrepreneurship - June 25-29
These camps are specifically designed to:
Develop team dynamic skills through team projects
Develop researching skills related to addressing a need and then bringing it to the market place
Develop engineering and entrepreneurial skills through authentic experiences
---
Think Tank to Shark Tank Youth Summer Camp
Summer Youth Camp sponsored by the Barker Center for Economic Education @ The University of Akron. The camp integrates STEM and Entrepreneurship Education.