Buchtel College of Arts and Sciences
Graduates from The College of Arts & Sciences.
Research Spotlight: History
Professors Rewrite Ohio History, Creating a "First-rate" Reference
Book based on new interdisciplinary scholarship, published by Wiley Blackwell
Drs. Kevin Kern and Gregory Wilson, associate professors of history at UA, turned to the latest scholarship in geology, archaeology, history and political science to produce Ohio: A History of the Buckeye State. It was published this fall by Wiley Blackwell of Boston.
---
Student Spotlight
Summer study abroad trip to Japan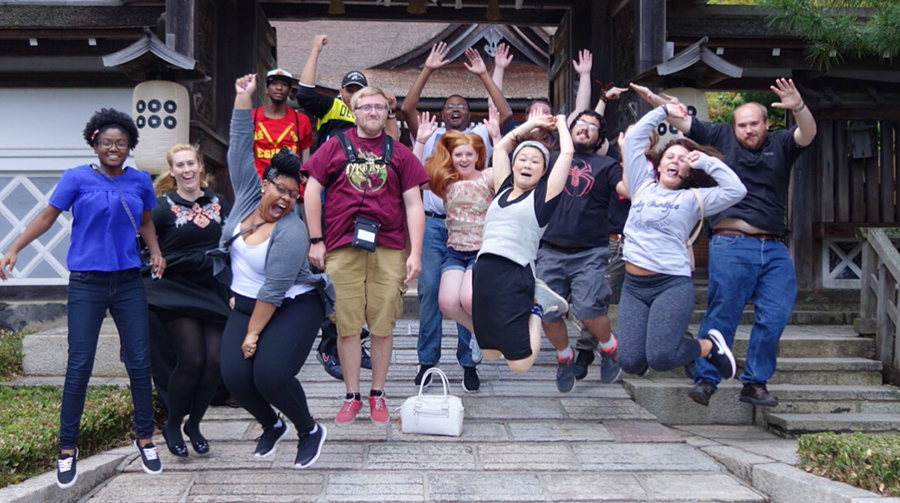 Students from UA's Modern Language Department, lead by senior lecturer Yuki Fujiwara Sigler, are participating in the department's first study abroad trip to Japan.
The 14-day trip, kicked off May 23, offered the 14 students an opportunity to experience and immerse themselves in Japanese culture by solving real world tasks along with historical place visitation and cultural experience. Places visited include Kyoto, Hiroshima, Osaka, Tokyo, and many more.
---
News archive