Buchtel College of Arts and Sciences
Graduates from The College of Arts & Sciences.
Research Spotlight: English
English Faculty Poet Selected for Prestigious Fellowship
The National Endowment for the Arts (NEA) has selected Dr. Mary Biddinger, professor of English, as one of 36 poets nationwide to receive a prestigious Literature Fellowship in Creative Writing.
The awards are highly competitive, with Biddinger's work selected from more than 1,630 eligible manuscripts. The $25,000 fellowships encourage published writers to set aside time for writing, research, travel, and career advancement. Learn More
---
Student Spotlight
Summer study abroad trip to Japan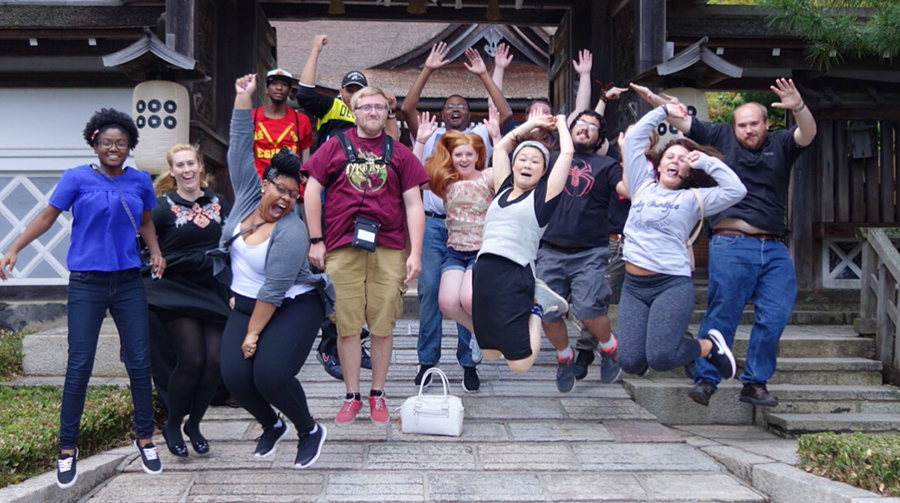 Students from UA's Modern Language Department, lead by senior lecturer Yuki Fujiwara Sigler, are participating in the department's first study abroad trip to Japan.
The 14-day trip, kicked off May 23, offered the 14 students an opportunity to experience and immerse themselves in Japanese culture by solving real world tasks along with historical place visitation and cultural experience. Places visited include Kyoto, Hiroshima, Osaka, Tokyo, and many more.
---
News archive