The College of Business Administration (CBA) helps students get ready to make a difference through rigorous coursework and developmental opportunities that range from classroom consulting projects, internships, and professional networking, to leadership and business communication training.


What's Happening at the CBA

The College of Business Administration's Master of Business Administration (MBA) program can add another top ranking to its list of honors. CEO Magazine, an international publication based out of London, England, recently released its 2017 Global MBA Rankings, naming UA's MBA as one of the top programs in North America for the second year in a row. This year, The University of Akron received the additional honor of being placed among the Tier 1 programs, advancing from 2016's Tier 2 ranking.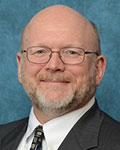 To address the lack of diversity in the financial planning industry, The University of Akron will host the Financial Planning Women & Diversity Symposium – 2017 on Thursday, April 27, at UA's Quaker Station Ballroom, 130 E. Mill Street.
"There's a critical need to increase diversity in the financial planning profession," said Dr. Barry Mulholland, director of the Financial Planning program in UA's College of Business Administration. "Only 30 percent of financial advisors are women, while more than 80 percent of advisors are white. Obviously these percentages are not representative of the overall population."

Dr. Hallam, we did not get the chance to bid you a deserving farewell, but we will remember you as a great scholar, an amazing colleague and a great professor.

Kaylon Alexander decided to attend The University of Akron, but was not certain he had made the correct choice--until he started his business classes. "The CBA prepares you for your life after college and connects you with people outside of the college who can help."

Shanghai is the destination for the UA team competing in the Hult Prize, a prestigious international collegiate competition. The team is composed of Williams Honors College undergraduate students — junior international business and economics major Ariana Ćubela of Kirtland, senior marketing major Kelsey Jones of Green, and freshman computer engineering major SaiPranay Vellala of Rocky River. Jones, this year's team captain, also was a member of UA's 2016 Hult Prize Team.
GRADUATE PROGRAMS INFORMATION SESSION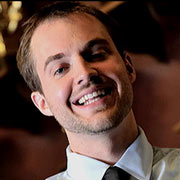 Learn about our many graduate degree options from 5 to 7:30 p.m., Friday, May 19 in the College of Business Administration
Upcoming Events
View Full Calendar
---
News