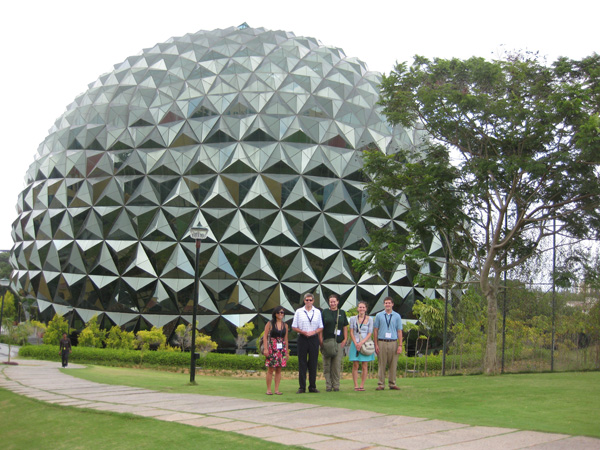 India/England
"The Study Abroad India Trip was an eye-opening, life-changing experience!"
- Scott Merk
College of Business Administration is offering an incredible trip to India and England as part of the Study Abroad program. Explore and experience India and England with other students from The University of Akron. This program exposes students to the issues that affect the success of work in today's flat world & global marketplace. India's position as the global center for IT and BPO services provides a source for diverse viewpoints on these issues. The diverse culture of India will provide a unique and rich learning environment. Students will interact with local students, visit several global companies and listen to global experts apart from visiting cultural & historic monuments.
Extensive opportunity for learning about India!
Information Meetings:
To Be Announced. Check back soon!
---
Tentative Schedule
July 26: Departure
July 28-August 4: Bangalore
August 2: Mysore
August 3: Hassan
August 5: Delhi
August 6: Agra
August 7-10: London
August 11: Arrival in Cleveland
Course Credit (open to both undergraduates & graduates, all majors, & no prerequisites):
Selected Topic: International Management (6500:459). International Business, Human Resource and Supply Chain/Operations Management majors can use this course as an elective in your major. All other CBA and non-CBA majors can use the course as a free elective only.
Selected Topics in Management (6500:690). You can use this course for Action Learning requirement in your MBA program.
Cost
Cost for the trip is $2,000 to $2,200 (depending on the number of registered students) excluding airfare (which could cost from $1,700 - $1,800). This includes 3 star accommodation, lectures, company visits, sightseeing, travelling in India, and a significant portion of meals. You can extend your stay in England for additional cost.
Scholarships
Several scholarships up to $400 are available for students who are majoring in Business.
Pictures