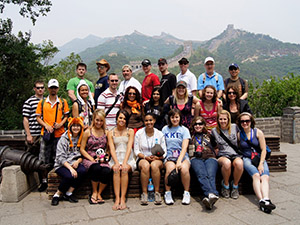 China and South Korea
May 15 - June 5, 2014
A three week tour of China and South Korea is offered for any student from The University of Akron. Academic credit can be earned for World Civ. China 3400:385:501 or International Business Practicum 6800:494:001.
Approximate cost will be $3,800. Includes: airfare, housing, ISIC/ITIC cards/international medical insurance, visa application fee, and most meals.
*Participants are responsible for the cost of their passport, passport size photos, and any souvenirs.
*Dates, costs, and itinerary are subject to change depending on ticket availability.
Any student from The University of Akron may participate.
Pictures