Personal Leadership Skills
6100:200
This one credit hour course is completed in just two days of work, most of which occurs outside of the classroom in a highly engaging, interactive format. In Spring 2014, this course will be required for all CBA majors.
Through a partnership with the U.S. Army, students will take part in an extraordinary, cross-cultural, team development experience that will change the way they see themselves and the idea of leadership while enjoying a fantastic learning experience.
Students will learn: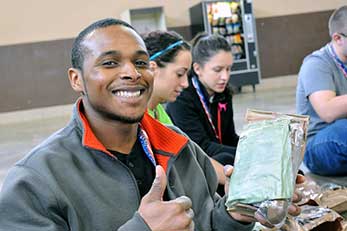 To identify and articulate ethics and values
Self-awareness
Team process and collaboration skills
Group problem-solving skills, and more!
For Spring 2014, choose from one of these 2 sections:
Saturdays: March 8,2014 & March 15,2014 OR
Saturdays: April 5,2014 & April 12,2014
All classes from 9.00 AM to 3.30 PM
Course Instructors:
Mr. Robb Martin
Mrs. Sheri Schulte