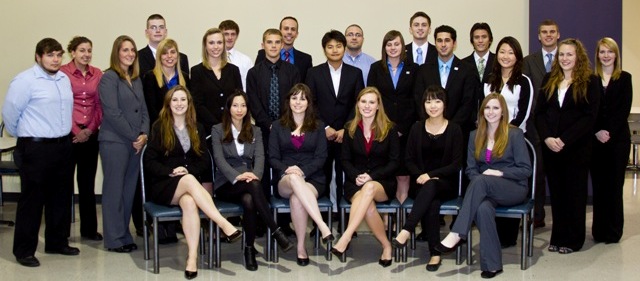 What is Enactus ?
Enactus was known as SIFE or Students In Free Enterprise until September of 2012 when worldwide our name changed. SIFE was founded in 1975 by Robert T. Davis, a Texas attorney who started the organization on behalf of the National Leadership Institute. SIFE involved university students attending a regional leadership training program with the outcome of sharing their knowledge with the community. Today, Enactus continues to achieve this by creating and presenting projects that change the world.
Purpose
Enactus is a worldwide organization in 37 countries with 1600 Universities and over 62,000 students. Last year, Enactus members accumulated over 7,300,000 volunteer hours. Our purpose is to enable progress through entrepreneurial action. Although we have a foundation in business, we are truly about using creative ideas to solve difficult situations.
Eligibility
We welcome students from ALL majors and look for people who have the personal drive to make a difference here at The University of Akron and beyond. (No Fees to Join or Maintain Membership!) E-Mail us for More Information on Joining!
Board
| | | |
| --- | --- | --- |
| President | : | Daniel Wyrock |
| Vice President | : | Alicia Kindig |
| Marketing Director | : | Dan Pillar |
| Technology Director | : | Joe Tombazzi |
| Fundraising Coordinator | : | Michael Guban |
#photoGallery('/cba/images/student-orgs/sife/slideshow')