Society for Human Resource Management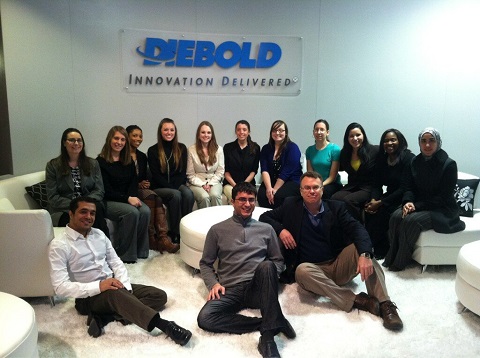 Purpose:
The purpose of The University of Akron Chapter is to acquaint students considering a future in business, with the field of human resource management. We strive to keep students aware of new developments in the field of human resource management. Our members will strive to adhere to the Code of Ethics of SHRM.
Events:
Professional Speakers, Networking Events, Company Tours, Akron Area SHRM Meetings
Eligibility:
To be eligible for membership into the University of Akron SHRM, you must attend at least 2 meetings per semester and participate in local SHRM events. There is not a fee to be a member of the University of Akron SHRM and membership to be a National SHRM student member is only $40. Those eligible for membership must be currently enrolled students at The University of Akron and must be in good standing with the university with at least a 2.0 GPA. Please contact President Sienna Oswalt at uakronshrm@gmail.com for more information.
Officers:
President: Sienna Oswalt
Vice President: Karli Utt
Treasurer: Kristi Mitchell
Secretary: Payten Butler
Recruitment Chair: Shayla Kilianek
Membership Chair: Stacey Horten
Awards:
2013-2014 Superior Merit Award Recipient