The Test of Time: Chronometry in 19th and 20th Century Psychological Laboratories
A Student-Curated Exhibit
Join students in the Museums and Archives II course for an opening reception:
Opening: May 10, 2018 from 2:30-4:30pm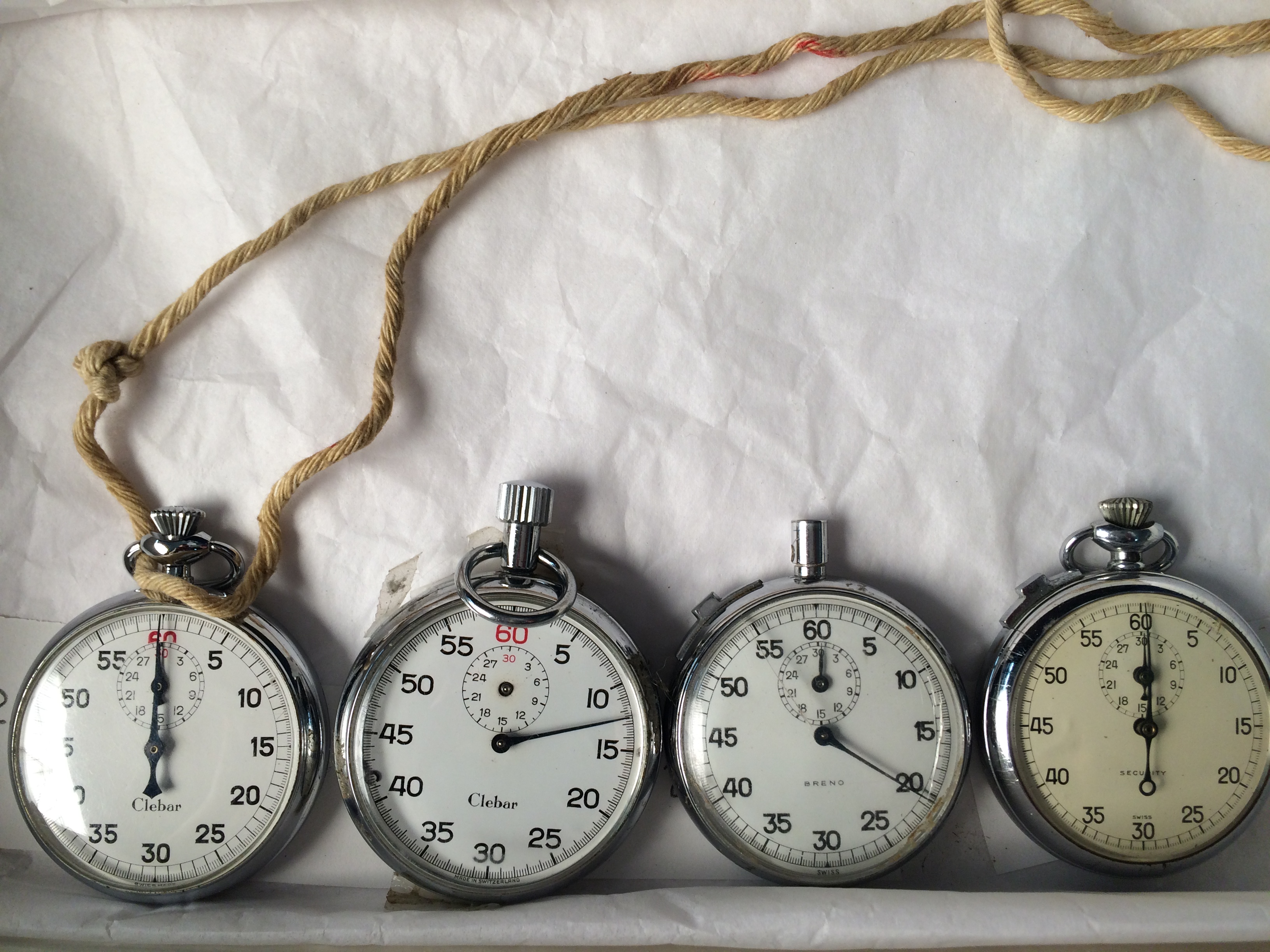 Hours: After the May 10 opening, regular museums hours starting June 27
Price: Opening reception is free; Regular museum fee starting June 27
Location: Gallery C / RDWY First Floor of the CCHP
Contact: ihsc@uakron.edu; 330-972-7285
The students of Museums and Archives II learned about the immense planning that goes into creating a museum exhibit. Students were each given about seven or eight time pieces from the Cummings Center's collections to combine into a cohesive exhibition.
Through intense research in the Cumming Center's archives and consulting outside databases, students tracked down the necessary information on each artifact. Visit the exhibit to learn about the time pieces themselves, the individuals who created them, and the psychologists who use them in their work!
This project fulfills the requirements for students in 1900:302 Foundations of Museums and Archives II at the Institute for Human Science and Culture. Contact Dr. Jodi Kearns for information about the program.