FACULTY
---
UA Dance Program
---
Robin Prichard, Associate Professor of Dance
Robin Prichard has a B.F.A. degree in dance from SUNY Purchase and an M.F.A. from UCLA. She has danced with Victoria Marks, Donna Uchizono, David Rousseve, and Opera Australia; and has performed the works of Doug Varone, Paul Taylor, Mark Morris, and Doris Humphrey. Her choreography has been seen throughout the U.S. in venues such as Joyce/Soho, Dance Space, Highways, California Choreographer's Festival, and Dance Kaleidoscope, as well as venues large and small in the U.S. and Australia. She choreographed and performed (via motion capture) for the interactive CD "American Idol." Recipient of a Fulbright Fellowship in Choreography, the Harkness Award, the Glorya Kaufmann Award for Artistic Excellence, an Australian Federation of University of Women Fellowship, and a Kahn Fellowship. Has taught at Arizona State University, University of Western Sydney (Australia) NAISDA (Australia's National School of Dance for Aboriginals and Islanders), Sydney Dance Company, and Smith College. Her choreographic/research interests include cross-cultural choreography between indigenous and concert dance, the relationship between language and movement in performance, and the potential of dance to negotiate binary oppositions.
Tom Smith, Professor of Dance
Tom Smith has a B.A. degree in English Literature from the University of Colorado and an M.F.A. in dance from the University of California at Irvine. Formerly with the Martha Graham Dance Company, Mr. Smith has performed nationally and internationally as well as on PBS' Great Performances "Dance in America" series. He has worked with Donald McKayle, Tom Evert, and Joan Lombardi. His choreography has been featured several times by the Cleveland/San Jose Ballet as well as by regional companies and musical theatre. As a teacher, he has recent national and international experience in Hong Kong, Denmark, and The People's Republic of China. He also owns a Pilates studio in Akron.
Kara Stewart, Visiting Assistant Professor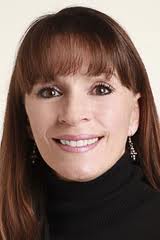 Kara Stewart is a graduate of the University of North Carolina School of the Arts. She received her B.A. in Psychology and M.A. in Arts Administration from the University of Akron. She has performed as a member of The Ohio Ballet, The Eliot Feld Ballet, Long Island Dance Theater, The Washington Opera, Toledo Opera and The Cleveland Opera companies. Kara is the founder and Executive Director of ArtSparks, a non-profit dance education organization that brings the art of dance to under-served populations in Northeast Ohio. She is the co-author of Enhancing DECA Protective Factors through the Arts and Using the Arts to Develop Social, Emotional, and Behavioral Competence (Department of Mental Health) and recently presented her research on utilizing dance activities to minimize impulsive behavior in individuals with developmental disabilities at The Kennedy Center for the Performing Arts. Kara was the proud recipient of the 2016 Arts Alive! Outstanding Arts Administrator award and serves on the board of directors for NEOS Dance Theatre and Summit Art Space.
Explore Kara's Professional Work with Art Sparks
Cydney Spohn, Professor of Dance
Cydney Spohn has a B.S. in Economics (graduating summa cum laude) and an M.A. in Education from The University of Akron. She is a former soloist with The Pennsylvania Ballet and dancer with North Carolina Dance Theatre. Her repertoire included lead roles in Swan Lake, Cinderella, George Balanchine's The Nutcracker, Serenade, Agon, Square Dance, and La Sonnambula, along with works by Joe Goode, Lar Lubovitch, Doug Varone, Paul Taylor, and Lynne Taylor-Corbett. She is a recipient of an Emerging Choreographer Fellowship from the Pennsylvania Council on the Arts and two Princess Grace Foundation-USA awards. Her work has been presented by Columbus Dance Theatre, The Pennsylvania Ballet, and others, including the Philadelphia Fringe Festival, Shut Up & Dance, and the Next Move Festival in Philadelphia, Pennsylvania. Ms. Spohn has served on the board of directors of CORPS de Ballet International and is currently seated on the board of advisors of the Thomas S. Kenan Institute for the Arts.