Experience Ireland in a new summer course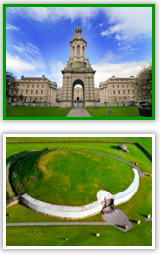 Summer Abroad in Ireland
5500:480 (Undergrad) / 5500:592 (Grad)
Investigate the Irish region's development in connection to its schools and institutions.
Open to all UA undergraduate and graduate students.
Deadline to apply: December 31 | Get more information
---
Admission to the College
If you are interested in becoming a teacher or educational administrator, let our Preadmission Advisers help. The team will guide you through the admission process.

---
Spring Priority Registration
Now in Progress!
Take advantage of priority registration for the best choice of classes! Log into My Akron to view your enrollment appointment.
If you have been admitted to the College of Education and need assistance registering:
If you have not been admitted to the College of Education and need enrollment assistance, visit ZipAssist, located in the lobby or Simmons Hall, or visit them online.
---
COE students share their story as refugees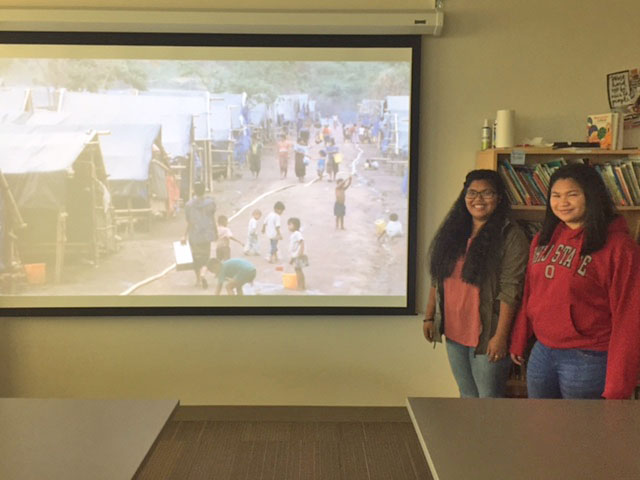 San Kay Thee and Ba Bler, two students in the LJFF College of Education, recently presented to their classmates about their background as refugees from Myanmar.
---
Information Meetings for Fall 2018 Student Teaching
Students planning to student teach in Fall 2018 must attend an meeting where important information related to student teaching will be provided. Please choose one of the following meetings to attend.
| | | |
| --- | --- | --- |
| Tuesday, Dec. 5 | 8:30 - 10:00 am | Zook 101 |
| Wednesday, Dec. 6 | 11:00 am - 12:30 pm | Zook 101 |
| Thursday, Dec. 7 | 2:00 - 3:30 pm | Zook 103 |
| Friday, Dec. 8 | 3:00 - 4:30 pm | Zook 101 |
Quick links
---