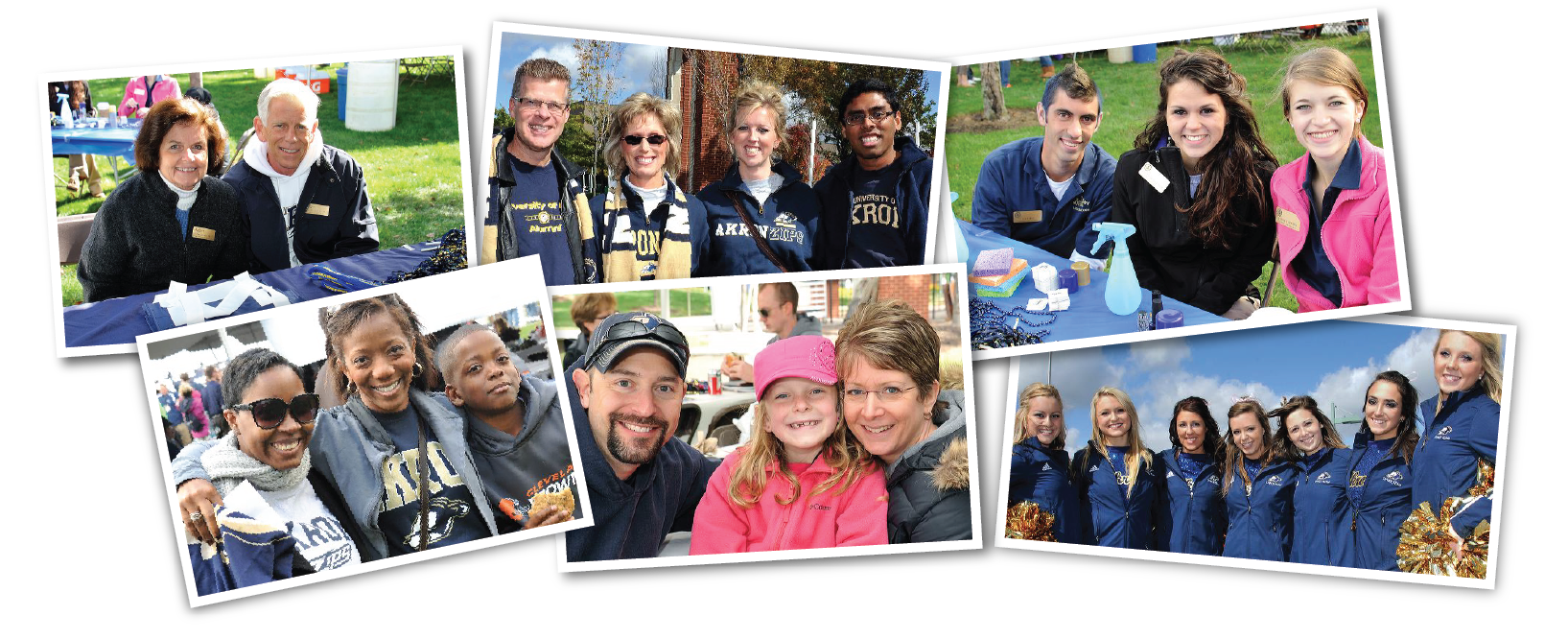 Forever a Zip | Welcome back, Alumni and Friends!
Saturday, Oct. 4
It's a great year to come home to Akron on Saturday, Oct. 4. Consider arriving early on campus to walk the brick pathways from your days here.

See for yourself the amazing improvements that have transformed your campus over the last decade. While much has changed, much remains the same, and you will relive memories from your college days as you stroll around.
Be sure to take a moment to introduce yourself to UA's 16th President, Dr. Scott Scarborough.

Then, get to InfoCision Stadium-Summa Field before kickoff to catch the marching band and the pregame festivities.

Alumni, Zips fans and the community — join us for Homecoming, see the new face of UA and become a part of this year's history and excitement. It's a great year to come home to Akron.

---
​