New Black Male Summit Academy launches at UA
10/07/2016

The University of Akron, in its commitment to education and outreach, will launch its Black Male Summit Academy on Saturday, Oct. 8, in celebration of the Black Male Summit's 10th anniversary. More than 200 students from the Akron Public Schools, Canton City Schools, Cleveland Metropolitan School District, and The University of Akron's academic achievement programs will participate in a college experience during UA's Homecoming.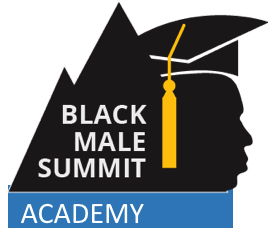 The students will be welcomed by Dr. Lakeesha K. Ransom, UA vice provost and dean, interim chief diversity officer and associate vice president. They will then learn how to prepare for the college admission process, attend a panel discussion hosted by current UA students and receive a campus tour from student leaders of the Black Excellence Commission and the Office of Multicultural Development Peer Mentors.
"Our goal is to help the students familiarize themselves with the college experience," says Shaddrick Stinson, associate director of African-American learning initiatives.
Students will also attend a mock classroom session where they'll be presented with lessons from UA's freshman orientation course curriculum. The high school students and their chaperones will cap off their experience by joining the UA community in its Homecoming football game and festivities, where their attendance will be recognized by the InfoCision Stadium announcer.
Future on-campus activities are being planned as part of the Black Male Summit Academy with this group of students and others in the coming months.
---
Media contact: Dan Minnich, 330-972-6476 or dminnich@uakron.edu.
---
Saturday on-site contact: Shaddrick Stinson, 330-844-8553 (cell) or stinson@uakron.edu.