Professor Jack Sahl to speak at the Combating Threats to the International Financial System: The Financial Action Task Force symposium
04/09/2014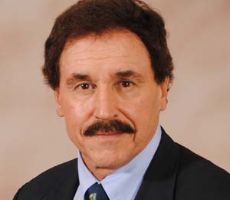 Combating Threats to the International Financial System:
The Financial Action Task Force
When
Friday, April, 25, 2014, 9:30 a.m. - 5:30 p.m.
The event will be followed by a wine and cheese reception
Where
New York Law School Auditorium
185 West Broadway, New York, New York 10013
Register Today
Registration is available here for $60
($50 for ACTEC members and NYLS alumni;
No charge for Law School and College & University students with valid ID;
no charge for NYLS Faculty and Staff)
Registration includes 6 CLE credits (Transitional and Non-Transitional; 3.5 in Areas of Professional Practice and 2.5 in Ethics); continental breakfast, lunch, and reception
About the Symposium
In response to rampant international money laundering and terrorist financing, the Financial Action Task Force (FATF) was established to set international standards and promote the effective implementation of legislative and regulatory reforms. This symposium examines policy recommendations promulgated by FATF, their implementation at both state and federal levels, and their direct impact on legal professionals in the corporate, financial, and trusts and estates legal fields.

Follow the conversation on Twitter at #NYLSFATF.
Panels
An Introduction to the Financial Action Task Force
Federal and State Implementation of FATF Policies
The FATF and Professional Ethics
Speakers
Karen Hawkins (Keynote Speaker), Internal Revenue Service; Shima Baradaran, University of Utah, S.J. Quinney College of Law; Jean-Paul Duvivier, PricewaterhouseCooper LLP; Saby Ghoshray, WorldCompliance, Institute of Interdisciplinary Studies; Nick Kazmerski, FDIC; William LaPiana, New York Law School; Peter Margulies, Roger Williams School of Law; Duncan Osborne, Osborn, Helman, Knebel & Deleery, LLP, President of ACTEC; Michael Rosen, United States Treasury;John P. Sahl, Akron Law; Houman Shadab, New York Law School; Kevin L. Shepherd, Venable LLP; John A. Terrill, II, Heckscher Teillon Terrill & Sager, PC; Laurel S. Terry, Penn State Dickinson School of Law; Nicholas Turner, CITI.
For full program information and speaker bios, visit our website.
CLE Credits
6 Transitional and Non-Transitional CLE credits will be available:
3.5 in Areas of Professional Practice and 2.5 in Ethics
CLE credits are included in the registration fee