UNIVERSITY PARTNERSHIPS
---
A university deeply rooted in its communities
Since its inception, The University of Akron has valued its partnerships.
The University strives to strengthen the innovative collaborations and partnerships across educational, industrial, community and government entities that can generate collective impact. Additionally, the University has the distinct designation of Community Engagement Classification from the Carnegie Foundation. The Carnegie Classification is supported by the strength of our partnerships culture.
The University of Akron is deeply rooted in our communities and we are more robust and unique because of our diverse services and partnerships. We value existing innovative and strategic partnerships and are excited about the opportunity to create and facilitate many new partnerships.
We encourage your active involvement and engagement with our campus so that we may continue to connect the university regionally, nationally and globally.
Please don't hesitate to contact us if can we serve you in any way.
---
Partner in the spotlight: Make a Difference Day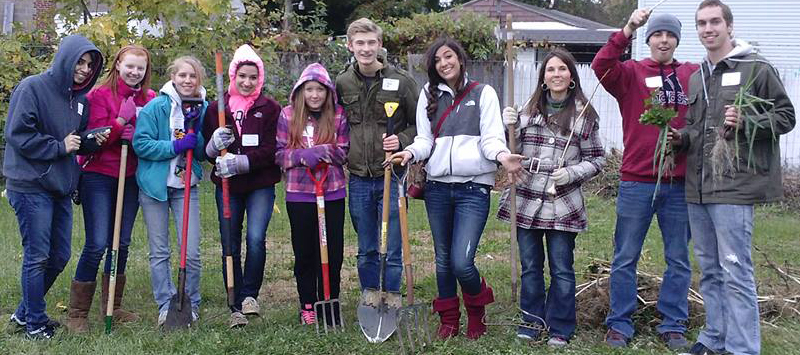 In April 2014, UA was one of 10 national honorees, and the only college, to receive $10,000 from the Newman's Own Foundation for the community service projects organized for Make A Difference Day -- 2014 America's largest day of volunteering. UA's gift will be donated in University's name to the United Way of Summit County's 2013 Annual Campaign.
In UA's nine years of participation, more than 5,800 students and staff have dedicated more than 21,400 hours of service to Summit County, says Alison Doehring, assistant director of student life. Read more about the award or see the online photo gallery of the ceremony.
At right, UA's Anne Bruno (middle), executive director of the Student Union, and Thad Doyle (far right), senior associate director of student life, accepted on behalf of the University the "Make A Difference Day" Award in Washington, D.C. With them from left is Matt Lauer, Savannah Guthrie and Jenna Bush Hager of NBC's "Today" show.
---