2017 fall semester review
EFFORTS TO STABILIZE FINANCES
Gifts & pledges increase
Gifts and pledges due for the first four months of the fiscal year were $7.3 million, a 23-percent increase over the same period in 2016. Nearly $2.3 million was received for the Making a Difference & Moving Forward Scholarship Campaign for the time period of July through October 2017, including nearly $83,000 designated for immediate award.
Video: Who is Jean Hower Taber?
Jean Hower Taber's estate left more than $20 million to The University of Akron.
Largest gift in University history
The largest gift in University history was announced in October —more than $20 million from the estate of Jean Hower Taber, a longtime community volunteer, philanthropist and friend of UA. The gift is one of the 25 largest gifts received nationally in public higher education in 2017.
About two-thirds of the gift will support scholarships for honors students and students in audiology. The remainder will underwrite maintenance for UA's Hower House—the Hower family mansion offering exhibits and programs to the public—and programming supporting the University's mission.
Stabilize, Invest & Grow
We continue to address the financial challenges that have accrued over the past decade. I appreciate your understanding and our ongoing need for frugality as we look to stabilize, invest, and grow.
This semester the Board authorized the administration to offer a retirement incentive program to eligible, full-time faculty members and eligible administrators with full-time faculty rank. This is consistent with actions recently taken by KSU, OSU, Toledo, and others. Recent retirees and Transition After Retirement Program (or TARP) participants are ineligible. Complete eligibility requirements and other details will be finalized and announced early next year.
In a similar move, the Board also approved a phased retirement program for contract professionals and staff. Those who apply to, and are approved for this voluntary program will transition from full- to part-time employment, working up to 26 hours per week at 75 percent of their base rate at retirement. The term would be for one year, with two additional years possible at the University's discretion. More details will be released soon.
---
REDOUBLED EFFORTS RELATED TO ENROLLMENT & RETENTION
Encouraging enrollment trends
Our freshman class increased in both size and academic preparedness. New freshman enrollment increased 8.1% this fall (3,722 students, up from 3,442 in 2016). The traditional freshman grade point average stands at 3.48, the highest in UA history. Enrollment in the School of Law increased 5.7%. Total enrollment in the Williams Honors College increased by 228 students to a record 2,235. However, undergraduate enrollment is down 3.4% at 18,802 students, compared to 19,465 last year and the University's overall enrollment decreased 4.5%, less than the 5% drop that had been projected (22,104 students compared to 23,152 last year).
An encouraging development is that our Spring 2018 enrollment is not mirroring the 4.5% decline from fall. Typically this a similar or slightly deeper dip in the spring semester. In 2018, however, our spring enrollment is on track to be only 3.5% less than the same time last year, potentially a positive sign of improving retention rates.
Akron Guarantee Scholarship
When we rolled out this new program in February and offered students a choice to shift to our new AGS program, over 90% of those responding to the offer chose the AGS model over the traditional scholarship. The promise of guaranteed yearly renewal, combined with financial incentives for timely progress toward degree completion (automatic upgrades at the 30, 60, and 90 credit levels) proved so popular with students and their families that the AGS model became our admissions scholarships for Fall 2018.
Inspired by this strong positive response, we have expanded the AGS program to populations beyond our traditional student pool. We now offer AGS awards for adult students, transfer students, and former qualifying UA students who "stopped out" more than three years ago. The requirements mandate full-time status in bachelor-degree programs, and require students to maintain good academic standing.
International Center formally opened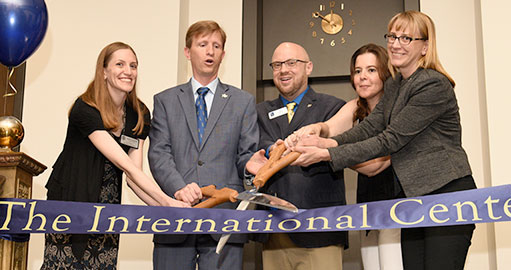 In September we cut the ribbon for a new International Center, located in Buchtel Hall 202. This one-stop-shop for international students and those interested in education abroad, houses four functions: international recruitment, immigration services, a Center for International Students and Scholars, and education abroad advising.
Our University has 1,145 international students enrolled here, with the largest numbers from Saudi Arabia, China and India. But UA students hail from a total of 78 countries, including Togo, Myanmar and Eritrea.
eSports varsity program announced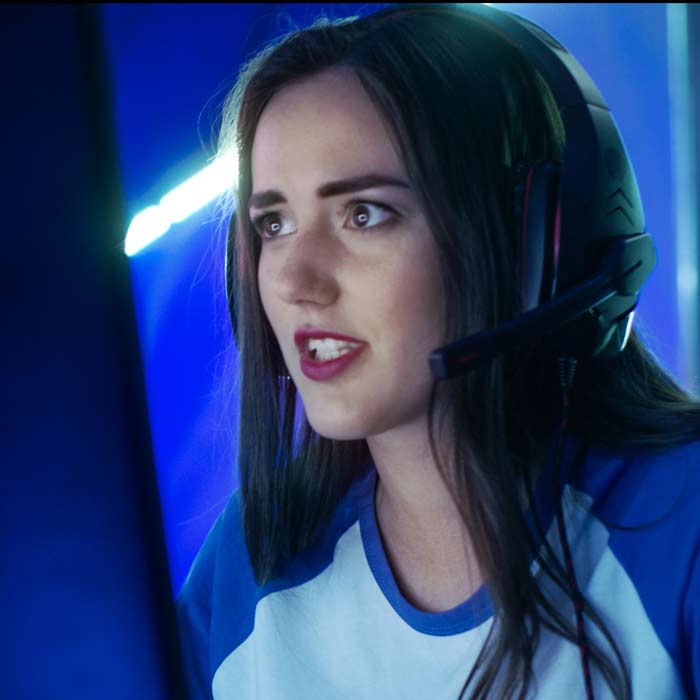 In 2018 UA will become the first public university in northern Ohio to create a varsity eSports program, with an associated club program as well. Housed in the Williams Honors College, this newest Zips team places our University in the vanguard of a global movement in team-based, multiplayer online video gaming. eSports are enormously popular in Asia, and in the past five years have gained amazing interest and investment from professional sports leagues, premier venues like Madison Square Garden and the Staples Center, and the like. Top professional eSports teams have earned up to $10 million annually through prize money and sponsorships. Estimates are that a $1 billion market cap for eSports will be realized well before 2020.
To date, more than 40 U.S. universities and colleges have established varsity eSports teams. At The University of Akron, Engineering and computer science majors are eager to literally build our eSports "arena" in the Honors College. Students from communications, graphic design, even sports nutrition and psychology will be encouraged to participate in a variety of functions. Interest from area high schools indicate this may prove to be an effective tool in the recruitment of high-achieving prospective students interested in STEM fields.
Revised out-of-state tuition rates
In August the University's Board of Trustees authorized the chief financial officer to "analyze, evaluate and implement a non-Ohio resident student rate structure that is in the best interest of the University." Given the very competitive nature of the higher education market in this part of the country, we believe we can enhance our institution's appeal by reducing non-resident tuition for out-of-state students to $15,500 from approximately $19,500. We have also implemented a $500 processing fee for international students as well.
This price reduction will also involve modifying the scholarships available to non-residents. With this modification, we anticipate realizing more revenue. Attracting more students based on our more competitive pricing structure should help us do the same.
Plans to restore baseball and add women's lacrosse
A novel, community support-backed effort is underway to restore the UA baseball team and add a women's lacrosse team, beginning competition in the 2019-20 academic year. The programs will feature an Ohio-focused student-athlete recruiting strategy, the use of existing university and community facilities, and cost controls. Any athletic scholarships provided to student-athletes for these two sports will come from community financial support – not University funds.
We have developed a financial, operational and development model that will enable us to add these two attractive and desired sports to our offerings for student-athletes, giving them a chance to compete at the Division I level. From a University standpoint, this approach is designed to be revenue positive after an initial start-up period. The University will look to external supporters for financial assistance for this initiative and we believe donors will step up and facilitate the addition of these two sports.
Tuition Guarantee Program for Fall 2018
To provide students and their families with predictability as they plan for a four-year education, the Trustees have adopted a Tuition Guarantee Program for full-time, bachelor's-degree seeking students who start here in fall 2018. The program provides fixed tuition, select fees and room and board rates for the incoming class for four years. Costs will remain frozen for students in traditional five-year programs, such as engineering co-op. Subsequent classes would pay the 2018 guarantee price, plus the average rate of inflation for the prior 60-month period. Tuition, select fees and room-and-board will increase 6 percent for the cohort arriving next August in exchange for this four-year tuition guarantee.
---
SUCCESSES
Grants, awards and other highlights
Our colleagues have done an excellent job of burnishing our institutional reputation by earning national recognition for the for their scholarship and research. Below are just a few examples from this fall: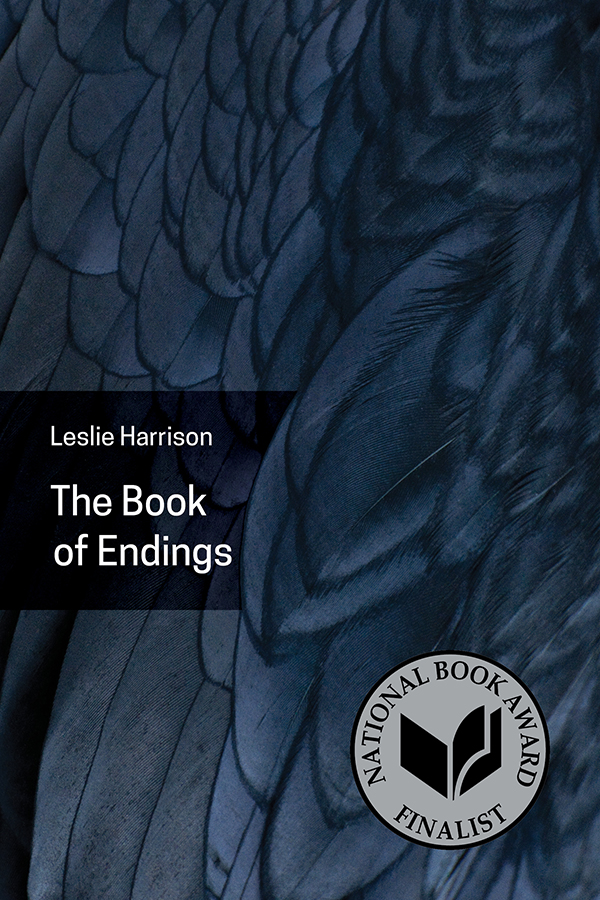 Law Professor Ryan Holte was nominated by the White House to the U.S. Court of Federal Claims.
"The Book of Endings," a publication by the UA Press, made the short list of five titles considered for the 2017 National Book Award in Poetry.
The colleges of Education and Arts & Sciences received a 5-year National Professional Development grant totaling $2.37 million from the U.S. Department of Education.
Dr. Matthew Becker was awarded $2 million from the State of Ohio's Third Frontier Commission for his pioneering research on a non-opiate degradable polymer mesh to control post-surgical pain.
The School of Law was awarded a $300,000 grant from the Law School Admission Council for a program to increase diversity in the legal profession.
Several faculty members have received grants from the National Science Foundation, NASA, and private sources for their research.
Four UA faculty were among the winners of the 2017 Knight Arts Challenge and received funding for art projects ranging from music to sculpture to theatre.
Faculty laptop refresh program
Trustees agreed to further invest in faculty by approving a $1.3 million program to update computer resources, thus enabling full-time faculty to make even greater use of current technology in their classrooms and labs. It also carries security benefits and enables faculty to continue serving our students and conducting research at high levels. A laptop refresh was rolled out in phases this fall, with completion expected soon. The University received a volume discount on the purchases, and non-academic departments that have budgeted for laptop or tablet refreshes can take advantage of that pricing.
Successful programs and teams
New General Education Program was implemented with the Fall's freshman class. It requires 37-46 credit hours depending on coursework and offers more flexibility than the previous 42-credit hour program.
Barberton Early College Program
In September, we signed a partnership with Barberton High School to create an Early College Program with that school system. It joins two similar partnerships the University has made with Akron Public Schools and Portage Lakes Career Center.
Global Classroom
Inspired by the success of last year's "Campaign Battleground" class offered by the Ray C. Bliss Institute of Applied Politics, the University has joined with institutions in France, Brazil and South Africa to offer a political-science course simulcast in real time to students on four continents.
Athletics Successes
For the second time in three years, two of our athletics teams have gained the national spotlight by advancing deep into post-season play. Our men's soccer team (18-4-2) played in the College Cup, further cementing their national reputation as one of the country's premier collegiate teams. And the football team (7-6) captured the MidAmerican Conference East Division and earned an invitation to the Boca Raton Bowl on Dec. 18. Meanwhile, a number of our student-athletes in fall sports ranging from cross-country to volleyball to soccer (men's and women's) and more have been named to the Academic All-MAC selections.
---
PHYSICAL CAMPUS
Opening of Law School Addition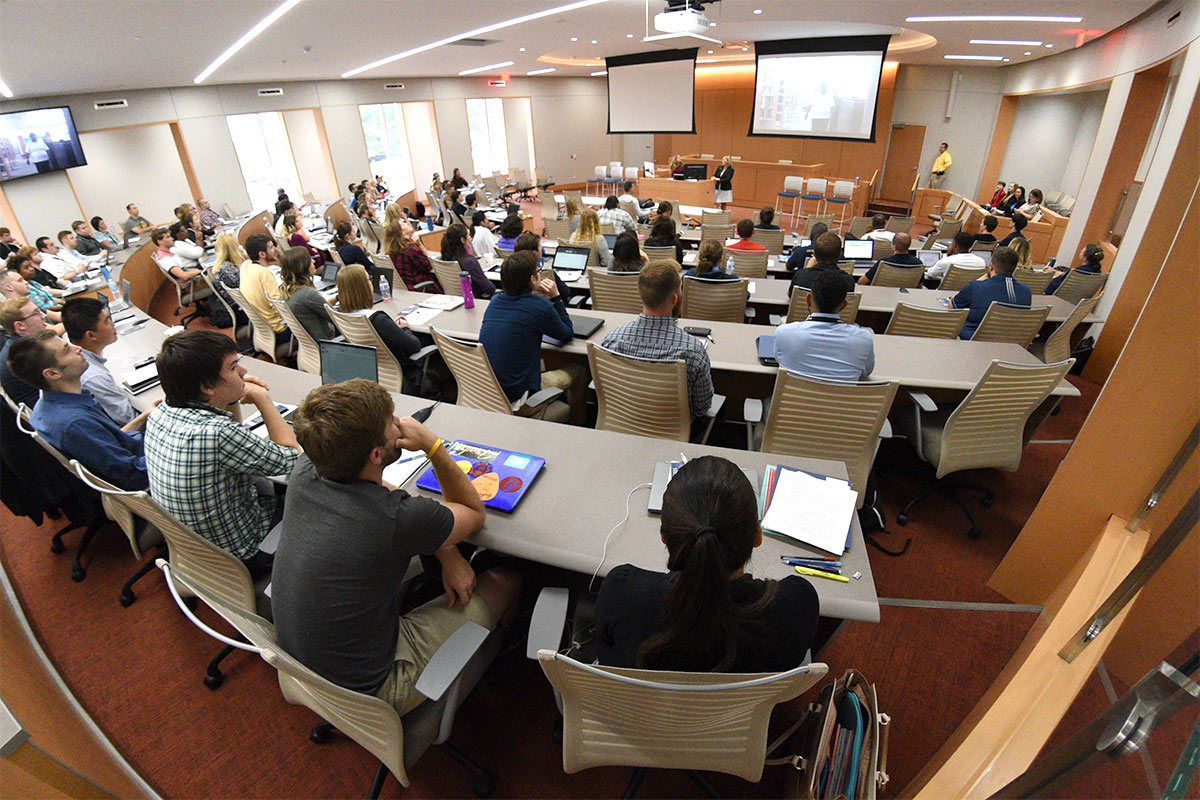 The School of Law started the new fall semester in a completely renovated C. Blake McDowell Law Center. Designed by RCG Architects, the 107,584 square-foot building includes a new 12,350 square-foot west wing addition, bringing together a student population of about 500 and full-time faculty and staff of nearly 60. The $21 million renovation is debt-free, thanks to more than a decade of planning and saving, and to the generosity of hundreds of private donors. Renovations began in late 2015.
Expansion of College of Business Administration building
Plans for a $5.2 million addition and renovation to the College of Business Administration building was unveiled at the October Board meeting. Donors will fund more than 90 percent of the cost of the project, which calls for a 12,000-square-foot addition to the north side of the building and renovation of 3,000 square feet of the existing building. Work will begin in the spring.
Upgrades to the JAR
The scoreboard/video boards and sound systems in the James A. Rhodes Arena were replaced with state-of-the-art video and audio equipment this fall. Funds for the improvements were provided through private sources, as well as an internal loan to Athletics that will be repaid.
Creation of new green spaces
New green spaces on campus have been created by razing and removing the Trecaso Building and Grant Street Residence Hall. In addition, the former Plasma Alliance building on the southwest corner of Brown and East Exchange streets will be razed when weather permits this winter or spring. It will be replaced with a green space featuring a lawn and brickwork that complements our stadium and gateway across the street. No University funds will be used on the project. The building, now empty, has been owned by The University of Akron Foundation since 2011.
Presidential residence sold
The Board approved the sale of University property in west Akron that had been until recently the president's house. The sale is for $1.05 million, and net proceeds were applied to the University's endowment to fund student scholarships. The house has been unoccupied since September 2016.
Agreement with State Highway Patrol
The University has entered into a lease agreement with the State Highway Patrol for the former Center for Child Development building at 108 Fir Hill St. The Patrol will make the building its post in Summit County, as the location provides easy access to Route 8 and other highways throughout the county. Although the troopers won't patrol campus, their visibility on and around campus will further contribute to the sense of safety here.
---
MORE:
---