SoC Excels at National Communication Association 99th Annual Convention
11/17/2013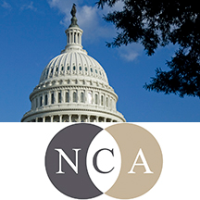 The University of Akron School of Communication faculty are presenting two Top Papers, and a number of competitively selected papers this week at the National Communication Association 99th Annual Convention. In addition, one SoC graduate student is also presenting. The convention runs Nov 21 - 24, 2013 in Washington, DC.
Faculty with Top Papers include Dr. Rebecca Britt and Dr. Brian Britt, and their paper Narrative Believability in Mobile Tour Guides: A Mixed Methods Study, and Dr. Mary E. Triece, and her paper Social Media and the Politics of Space in the Honduran Resistance Movement.
To learn more about NCA's Convention, click here.
Faculty and Graduate Students at The National Communication Association
Washington, DC
November 13, 2013
Click the name of any paper below to be taken to the online session page. All papers are faculty papers unless otherwise noted.
Rebecca Britt
Examining the Role of Electronic Health Literacy on College Student Health Behavior and Health Information Seeking: A Two-Study Approach
Narrative Believability in Mobile Tour Guides: A Mixed Methods Study (with Brian Britt) Top Paper
Preliminary Development of a Model and Measure of eHealth Communication Competency
From "Miss Fine" to "I Love You, Fran": A Relational Analysis of The Nanny (with Scott Chappuis)
Competitively Selected Papers about Health Literacy (chair)
Brian Britt
Narrative Believability in Mobile Tour Guides: A Mixed Methods Study (with Rebecca Britt) Top Paper
Julie A. Cajigas
Updating Latino Stereotypes in Primetime Programming: A Content Analysis (with Juan E. Contreras)
Scott Chappuis (Graduate Student)
From "Miss Fine" to "I Love You, Fran": A Relational Analysis of The Nanny (with Rebecca Britt)
Juan E. Contreras
Updating Latino Stereotypes in Primetime Programming: A Content Analysis (with Julie Cajigas)
Elizabeth Graham
Pedagogical approaches for teaching courses in persuasive communication: A case study approach (with Andrew Rancer)
Bonnie Keiper
Connecting New and Seasoned Instructors with Wisdom, Strategies and Structure
Andrew S. Rancer
Pedagogical approaches for teaching courses in persuasive communication: A case study approach (with Elizabeth Graham)
Julia A. Spiker
Four Freedoms of Women's Rights: Secretary Hillary Clinton's Rhetoric of Empowerment
Kathleen Stansberry
Connecting with the Empowered Patient: A Study of Young Adult Survivors' Explanatory Models of Cancer
Shawn Starcher
The Religious Rhetoric of the Woman's Christian Temperance Union
Tang Tang
There's an App for That: An Examination of Audience's Mobile Experience with the London Olympics
Mary E. Triece
"Breathe at Your Own Risk:" Connecting Class, Race, and Space in the Environmental Justice Movement
Justifying "Renewal" and Erasing the "Other" through the Western Frontier Myth

Social Media and the Politics of Space in the Honduran Resistance Movement Top Paper