Dr. John E. Queener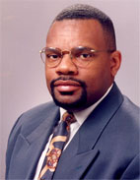 Title: Professor
Program: Counseling Psychology Doctoral Program
Dept/Program: Counseling Psychology
Office: CAS 363
Phone: (330) 972-6149
Email: queener@uakron.edu
Curriculum Vitae: Download in PDF format

---
Biography
Dr. Queener received his Ph.D. in Counseling Psychology from the University of Akron in 1995 and is a licensed psychologist in the state of Ohio. He joined the faculty at the University of Akron in 1996. He teaches courses on multicultural counseling and practicum. His research interests include multicultural issues, culturally specific interventions, and resistance to multiculturalism.
---
Research Accomplishments
Professional Licenses: Licensed Psychologist

Research Interests: Multicultural Issues, Culturally Specific Interventions, Resistance to Multiculturalism
Publications
Owens, D., Stewart, T. & Queener, J. E. (in press). Non-Traditional Clinical Approaches: Black Males. In W. Ross (Eds.). African American Males: Effective Therapeutic Interventions and Approaches. Information Age Publishing. Greenwich, CT.
Queener, J. E., & Smith, S. D. (2008). Managing resistance- The difference between success and failure of multicultural competency initiatives. In White, J.L., and Henderson, S.J. (Eds.). Building Multicultural Competency: Development, Training, and Practice (pp. 143-153). Lanham, MD: Rowman & Littlefield Publishers.
Perosa, L., Perosa, S., Queener, J. E., (2008). Assessing Competencies for Counseling Lesbian, Gay, Bisexual, and Transgender Individuals, Couples, and Families: The State of the Field. Journal of GLBT Issues in Counseling,,2, 159-169.
Stadulis, R. E., MacCracken, M. J., Ford, B. A., Morse, R. E., Queener, J. E., Sadler, C. Park, K. (2008). Appropriateness of the Social Physique Anxiety Scale for Children (SPAS-C). Research quarterly for Exercise and Sport, 79 (1), A74-A75.
Hall, D.H. & Queener, J. E. (2007) Self-Medication Hypothesis of Substance Abuse: Testing Khantzian's Updated Theory. Journal of Psychoactive Drugs, 39, 151- 158.
---
Education
Degree: Ph.D. in Counseling Psychology (University of Akron)
---