Terry Hallett, Ph.D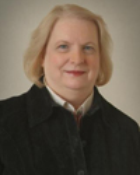 Title: Associate Professor
Dept/Program: Speech-Lang Path & Audiology
Phone: 330-972-2519
Email: hallett@uakron.edu

---
Biography
Clinical Background
Dr. Hallett worked as a school speech language pathologist in Trumbull County, Ohio from 1974 to 1989 where she provided small group, individual, and classroom therapy services for preschool and school aged children within three school districts. Her caseload consisted of children with moderate to severe language impairment and those presenting articulation/phonological problems, fluency disorders, voice disorders, hearing impairment, learning disability, and autism.
While at Trumbull County, Dr. Hallett designed and implemented a variety of computer-based school therapy programs including the following:
Internet-Based Pragmatic Language Therapy
Internet-Based Telecommunications for Dysfluent Speakers
A Computer Graphic Approach to Language Therapy
A Computerized Language and Reading Program
Computer-Assisted Articulation Therapy using Parent Volunteers
Integrating Logo writer into Language Therapy
---
Philosophy
My philosophy for teaching and research extends from my view of the complexity of brain activity during learning. In the classroom, in publications, and in presentations, I incorporate multimedia technology (audio, video, graphics, animations, and special effects) to stimulate multiple brain areas and promote learning. My interest in the learning process springs from my early involvement in infant and child language acquisition-the first critical learning task.
---
Multimedia Applications
Electronic Publication, Release Date: October, 2008:
"Language and Literacy Building Blocks for Learning: A 4-Set Instructional DVD"
This multimedia-based DVD tutorial is designed to teach parents, caregivers, and professionals how to stimulate language and literacy learning during the first five years of life. This instructional set was funded by grants totaling $233,000 from the Ohio Masters Network Initiatives in Education (OMNIE) and the Ohio Department of Education (ODE). Full screen videos demonstrate activities that parents, caregivers, preschool teachers, speech language pathologists, and other professionals may incorporate into daily life to promote language and literacy learning. The product includes an instructional flip chart that provides tips for caregivers along with book and toy ideas.
The 4-Set Instructional DVD includes:
DVD#1: Prenatal – 1 Year, Building Blocks for Typically Developing Children
DVD#2: Ages 1- 5 Years, Building Blocks for Typically Developing Children
DVD#3: Building Blocks for Multicultural, Gifted, & Hearing Impaired Populations
DVD#4: Building Blocks for Language Disordered & Special Needs Populations
---
Research Interests
Remote sensing and computer modeling technology demonstrate the complexity of mental activity during learning. Multiple areas of the brain are activated including those associated with auditory, visual, and other sensory modalities. Recalling a learned experience causes these same global areas of the brain to be activated. Brain scanning suggests that knowledge is an echo of experience. In the classroom, I incorporate multimedia technology (audio, video, images, animation, and special effects) to stimulate those same multiple areas of the brain. The goal is to increase the complexity of the presentation to experience-like levels.
As both an inquiry into the learning process, and a method of teaching, I have developed multimedia presentations to enrich the learning experience for the students. How do children acquire language? How is the learning process different in the case of language disorders? What can brain scanning technology contribute to our understanding of learning? What can technology contribute to teaching? These questions have directed my research and my teaching.
Multimedia-Based Research
As an inquiry into the learning process, I have engaged in several collaborative research projects to test the efficacy of teaching techniques across disciplines.
Hallett, T. & Faria, G. (2006). Teaching with multimedia: Do bells and whistles help students learn? Journal of Technology for Human Services, 24, 167-179.
This study compared 30 undergraduate social work and speech language pathology students' recall of material presented through advanced multimedia versus traditional lecture. Quantitative and qualitative results indicated that multimedia presentations had a positive effect on both language and learning. These findings were maintained during a follow up study, three weeks later.
Hallett, T. & Wingerson, N. (2006). Effects of multimedia and social collaboration on language and learning. International Journal of Technology, Knowledge, and Society, 1, 61-66.
As the complexity of presentation increases, the importance for social interaction increases. During social interaction, students examine, exchange, and expand developing ideas and negotiate meaning from their experiences. This study examined the socially mediated environment in which learning occurs. Results indicated that social collaboration had a positive effect on both information recall and language complexity.
Neurolinguistic-based Research
The brain is an associative engine. All learning involves tying information together. Incorporating activities that engage students in thinking, reflecting, and problem solving provide opportunities for students to associate ideas, to synthesize and integrate concepts during natural communicative interactions with other students. My research extends from this perspective. I have presented on the topic of neurolinguistic development and disorders at numerous state and national conferences.
For example, we know that young children learn at an astounding rate, much more rapidly than adults. This rapid acquisition of knowledge may be largely an attribute of the developing brain, but neuroimaging of the complex brain activity during learning suggests that the style of learning experienced by young children may also be an important factor. The following article examines four aspects of brain activity that may help explain the success of child learning.
Hallett, T. (2002). Brain plasticity and the learning process: Implications for education. ASHA Newsletter (Refereed publication).
---
Teaching Interests
The Scholarship of Teaching and Learning (SOTAL)
I am a founding member of The University of Akron's Scholarship of Teaching and Learning (SOTAL) program. For the past 6 years, I have presented locally, at The University of Akron's Annual Celebration of Excellence in Teaching and Learning conference, and nationally, at the LILLY NORTH Conference on Teaching and Learning in Traverse City, Michigan. The following was presented at the LILLY NORTH conference in September, 2008:
"Technology Enhanced Teaching: Multimedia Strategies for Learning"
Despite its growing power and promise, technology is just beginning to affect that most basic component of educational practice, the classroom. The unrealized potential of technology lies in presentation of experience-like complexity. Multiple focal points including videos, graphics, and flip charts present complex interrelated concepts that promote social collaboration. This session demonstrated distance and on-campus DVD, PowerPoint, and iPod presentations that replace abstraction (words and text) with experience-like complexity (audios, videos, graphics, and animation).
Classroom Teaching:
I have designed and taught a total of 9 different courses including 3 online courses. During both campus and distance learning courses, I incorporate audio, video, graphics, animation, and brain images into classroom presentations to promote learning.
Graduate Courses Taught:
On Campus Classes:
Clinical Issues in Child Language
Voice and Cleft Palate
Stuttering: Theory and Practice
Distance Learning Classes:
Language and Literacy Development and Disorders: From Infancy to Early Childhood Seminar: Emerging Literacy and Language Development: Ages Three to Five
Undergraduate Courses Taught:
On Campus Classes:
Language Disorders
Introduction to Disorders of Communication
Aspects of Normal Language
Distance Learning Class:
Language Science and Acquisition
---
Professional Presentations
Recent National Presentations:
11/08
Multimodal Language and Literacy Strategies for Children with Hearing Impairment
American Speech Language Hearing Association
Miniseminar, Chicago, Illinois (Refereed)
11/08
Multicultural Issues in Language and Literacy Learning: A Multimedia Demonstration
American Speech Language Hearing Association
Miniseminar, Chicago, Illinois (Refereed)
11/08
Brain Plasticity and Learning: Implications for Patients with Brain Injury
American Speech Language Hearing Association
Technical Session, Chicago, Illinois (Refereed)
9/08
Technology Enhanced Teaching: Multimedia Strategies for Learning
8th Annual National Lilly Conference on College and University Teaching
Traverse City, Michigan (Invited)
6/08
Evidence Based Practice: Facilitating Emergent Literacy
Alexander Graham Bell Conference
Miniseminar, Milwaukee, Wisconsin (Refereed)
11/07
A Multimedia View of Evidenced Based Strategies for Literacy Learning
American Speech Language Hearing Association
Miniseminar, Boston, Massachusetts (Refereed)
9/07
Multimedia Based Learning in the University Classroom
7th Annual National Lilly Conference on College and University Teaching
Traverse City, Michigan (Invited)
11/06
Neurolinguistic Development and Disorders: Clinical and Research Implications
American Speech Language Hearing Association
Miniseminar, Miami, Florida (Refereed)
11/06
Language and Literacy: A Multimedia Review of Research-Based Strategies
American Speech Language Hearing Association
Miniseminar, Miami, Florida (Refereed)
11/06
Education and Training: Multimedia and Social Collaboration Effects on Learning
American Speech Language Hearing Association
Poster Session, Miami, Florida (Refereed)
9/06
Ten Ways to Use Multimedia in the University Classroom
6th Annual National Lilly Conference on College and University Teaching
Traverse City, Michigan (Invited)
11/05
Brain Behavior Research: Therapy Implications for Patients with Brain Injury
American Speech Language Hearing Association
Miniseminar, San Diego, California (Refereed)
11/05
Teaching with Multimedia: Do Bells and Whistles Help Students Learn?
American Speech Language Hearing Association
Poster Session, San Diego, California (Refereed)
9/05
Multimedia Teaching Tools of Technology: Promoting Student Reflection and Collaboration
5th Annual National Lilly Conference on College and University Teaching
Traverse City, Michigan (Invited)
2/05
Effects of Multimedia and Social Collaboration on Language and Learning
International Conference on Technology
Miniseminar, Virtual International Presentation
Berkeley, California (Refereed)
---