Log Your Service Hours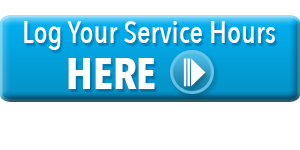 Thank you for contributing to the greater community through your volunteer efforts! As a way to help you keep track of the good work you've done in our community, please take a moment to share your experience(s) and log your hours with our office! Log your service hours for the 50 Hour Service Challenge from September 1-April 1 to be recognized at the LIFE Awards in April.
This year serveAkron is offering another chance for students to log their service hours! Participate in the U.S. President's National Volunteer Service Award Program. Those who complete 100+ volunteer hours will be awarded the U.S. President's Award and receive national recognition. Email serve@uakron.edu to register today!!
Visit the website to learn more about this program and its prestigious awards.
Wonder why you should track you service hours?
Here's a few reasons why logging your hours is important!
Getting recognized for your service to the community, whether it be through your class, department, school, residence hall, Greek organization, and/or student organization.
Discovering new opportunities for becoming involved in service.
Maintaining accurate and verified records of your volunteer hours. You'll be more competitive for fellowships, scholarships, and graduate school applications.
The ability to obtain an official record of service through our office upon request.