Welcome to Zippy's site!
Zippy needs your votes!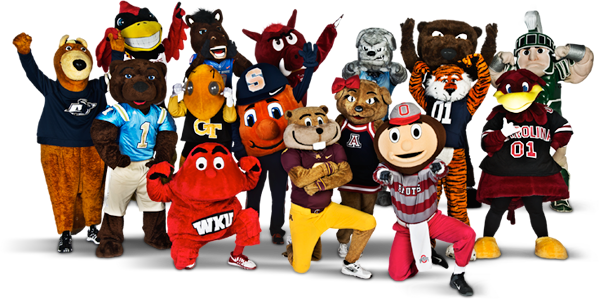 Zippy, the 2007 Capital One Mascot of the Year, is defending her title for the 2014 Award.
You can vote three different ways - or all of them!
VOTE: earns 1 point. You can vote up to 50 times a day!

SHARE: Tweet or create a facebook post using #CAPITALONEZIPPY that answers the question of the week. You can share 20 times per week per account.

UPLOAD: Upload a photo or video with #CAPITALONEZIPPY of you doing the task.
Zippy is the marsupial mascot for The University of Akron and the winner of the 2007 national Capital One Mascot of the Year Challenge. To win the mascot challenge, Zippy went furry head to furry head against various birds of prey, mammals and nonhuman objects from other universities.
Buoyed by thousands of votes from UA fans and others, Zippy went undefeated during the 13-week contest and proudly accepted the winner's green jacket during halftime of the Capital One Bowl on Jan. 1, 2008 in Orlando. Zippy also brought home $10,000 for a scholarship fund.
FOLLOW HER ON INSTAGRAM


Zippy on Instagram
​