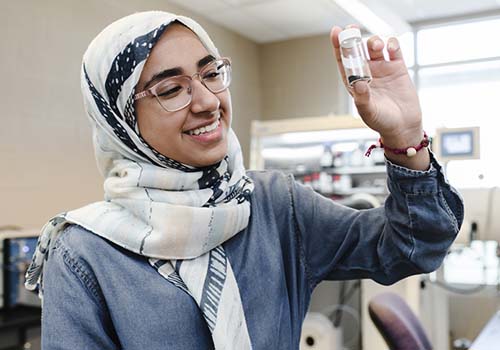 BUCHTEL COLLEGE OF ARTS AND SCIENCES
What makes us great
Many

biology

majors take advantage of

our

pre-professional health advising and support programs

to prepare for professional degree programs. UA students

w

ho

apply

to medical, dental, pharmacy, optometry, veterinary, and physician assistant schools

consistently enjoy

an acceptance rate

that is

above the national average

.
The

School of Communication

is home to

our

 

highly rated student radio station,

WZIP

, and the student-run television station,

ZT

V

, which has 

won nine, and been nominated for nearly 40, Emmy Awards

.
Our

Department of Psychology

boasts one of the country's most respected Industrial/Organizational (I/O) Psychology programs, as well as a Counseling Psychology Ph.D. program that has been ranked second in the nation by CounselingPsychology.org. We are also home to the National Museum of Psychology, the only museum of its kind in the United States.
Our Master of Applied Politics degree program is one of only five such programs in the U.S. and the only one in the Midwest. The program works in conjunction with the prestigious Ray C. Bliss Institute of Applied Politics,

one of the nation's premier bipartisan centers of research, instruction and experiential learning in applied politics.
Our

Northeast Ohio Master of Fine Arts

(

NEOMFA

)

consortium is the only creative writing program in the country that merges the faculties of four universities into a single MFA program

.
We are the first and only university in the state to offer a bachelor's

degree

in

criminal intelligence analysi

s

, which

was named one of the top 25 intelligence analysis degrees for 2021 by SecurityDegreeHub.com.