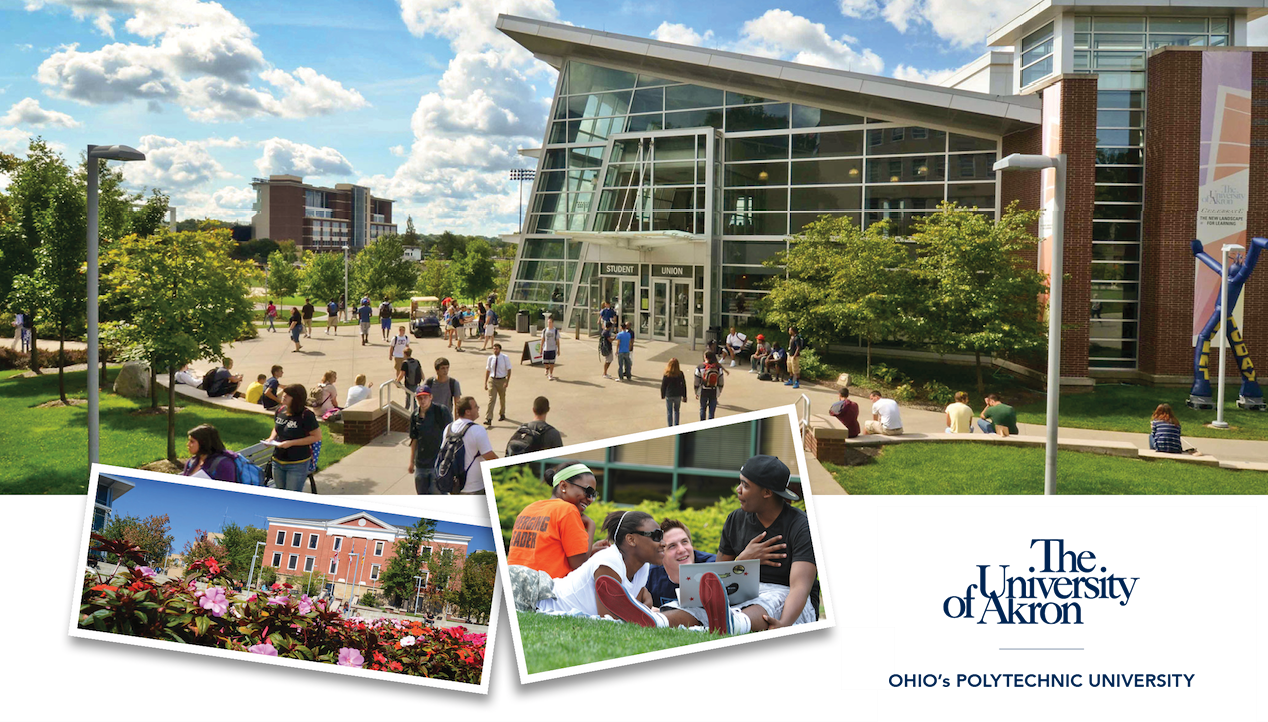 Spring Visit Day
For Juniors and Sophomores
Saturday, April 18
Online registration has closed. Please contact the Office of Admissions at 800-655-4884, 330-972-7100 or e-mail admissions@uakron.edu to register. Walk-in participants to Visit Day are also welcome.
Spring Visit Day is designed especially for juniors in high school to learn about the application process, academic programs, scholarships, financial aid, residence life and housing, the Honors College and more.
Come to Spring Visit Day on Saturday, April 18 to meet faculty in your area of interest, get advice about majors and admission, and tour campus.
At Spring Visit Day you will:
Meet with representatives from the offices of Admissions, Student Financial Aid, Residence Life and Housing, Honors College, Multicultural Development and many more.
Meet with representatives from the department of your intended major. Don't worry if you're still exploring majors. We'll have representatives to talk with you about that, as well.
Take a student-guided tour of campus.
Tentative agenda | All events begin in the Student Union
8:30 a.m. Check-in and Refreshments

8:30 - 10 a.m. Student Services Information Fair
8:30 - 9:15 a.m. Campus Tours
8:45 - 9:15 a.m. Information Sessions (optional)
Financial aid and scholarships
Honors College
Career Exploration
9:25 - 9:55 a.m. Repeat of Information Sessions (optional)
Financial aid and scholarships
Honors College
Career Exploration
10 a.m. Welcome
10:45 a.m. Academic Sessions/Information about Majors
Noon Campus Tours