Bill Torgler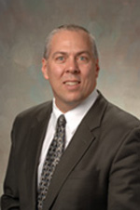 Title: Director
Dept/Program: Center for Academic Advising and Student Success - Simmons Hall
Phone: 330-972-7425
Email: wet@uakron.edu

---
Biography
William Torgler serves as Assistant Director of the Academic Advisement Center for Campus Outreach and Development. Prior to serving in this capacity he served 16 years as an Academic Adviser in University College. William joined the University of Akron in 1985.
At the University he has served in the Office of Residence Life and Housing, the Office of the Alumni Association, the Department of Development, and the Academic Advisement Center. William earned his B.A. in Secondary Education in 1984 and his M.A. in Student Personnel Services in 1990, both from the University of Akron. As Assistant Director, William manages professional development and training for the Academic Advisement Center staff. He coordinates communications between the Academic Advisement Center and other departments and degree granting colleges and is active on the FYE Subcommittee for Academic Advising. He also manages technology and other external operations within the department.
He has served as the President of the Board of Trustees for the Partnership for America's Future and as the Vice President of the Board of Trustees for the National Museum of Education. He is also currently the President for Beth Tikkun Messianic Fellowship.
---
Education
M.A.Ed.: Student Personnel Services, The University of Akron
B.A. Ed.: Secondary Education, The University of Akron
---