Emily Davis Gallery
Closed until further notice.
---
Current Exhibitions
AUGMENT
VIRTUAL OPENING: Friday, May 8, 2020 6 PM
Augment is designed to present the portfolios of the Myers School of Art Class of 2020 Graphic Designers. Initially intended to display work physically, the show evolved into something no one could have have anticipated. Although the change was abrupt, it was exactly what our Graphic Designers have been trained for—approaching design in an innovative way. COVID-19 made them adapt the exhibition's ideas with creative solutions to preserve their vision and show the world what designers do: solve problems. As a whole, Augment presents how their individual strengths are complemented in a team format. Together, they created a senior show like no other to bring you an interactive experience through an online network of portfolios.

On the Augment website, you can set up a virtual meeting with any of our designers through their individual portfolio pages. They would love to Google Meet with you!

Join the event here on Facebook.
---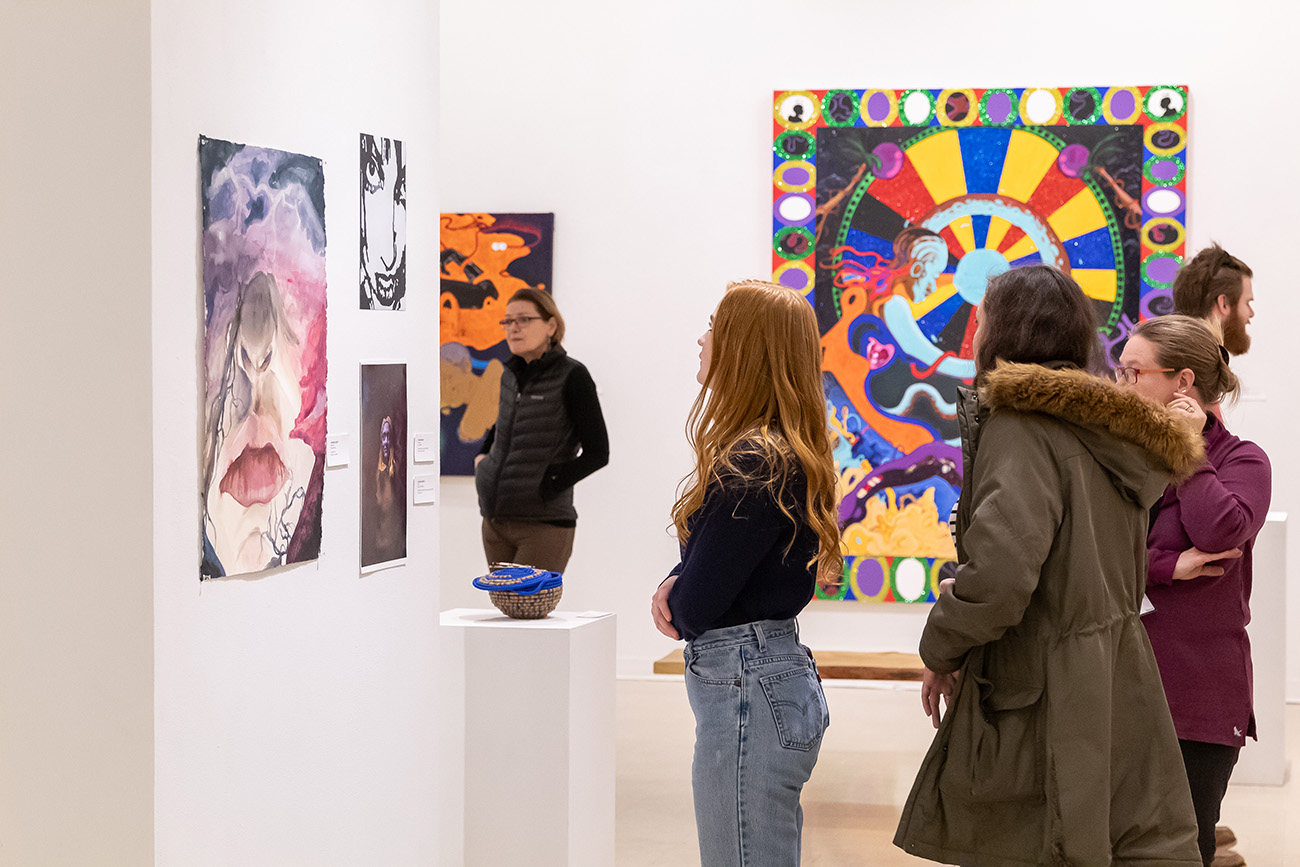 84th Annual Juried Student Exhibition
EXHIBITION EXTENDED: February 26–April 17, 2020
The Annual Juried Student Exhibition is a display of student talent featuring a variety of mediums and techniques juried by a professional in the art scene outside of the Schoo of Art. This year's juror is Annie Wischmeyer, Curator of Collections at the Akron Art Museum.
1st Place: Nikodem Adamski
2nd Place: Kwamé Gomez
3rd Place: Anika Calcei
Honorable Mentions: Sam Bittaker, Alexandria Couch, Killian Reed, Kayla Weinman
---
For more information about exhibitions or events: call us at 330-972-6030, email us, visit us online, or find us on facebook.