Emily Davis Gallery
Gallery Hours
Emily Davis Gallery Hours:
Monday–Friday: 10:00am–5:00pm
History
---

Current Exhibitions
Myers School of Art Faculty Exhibition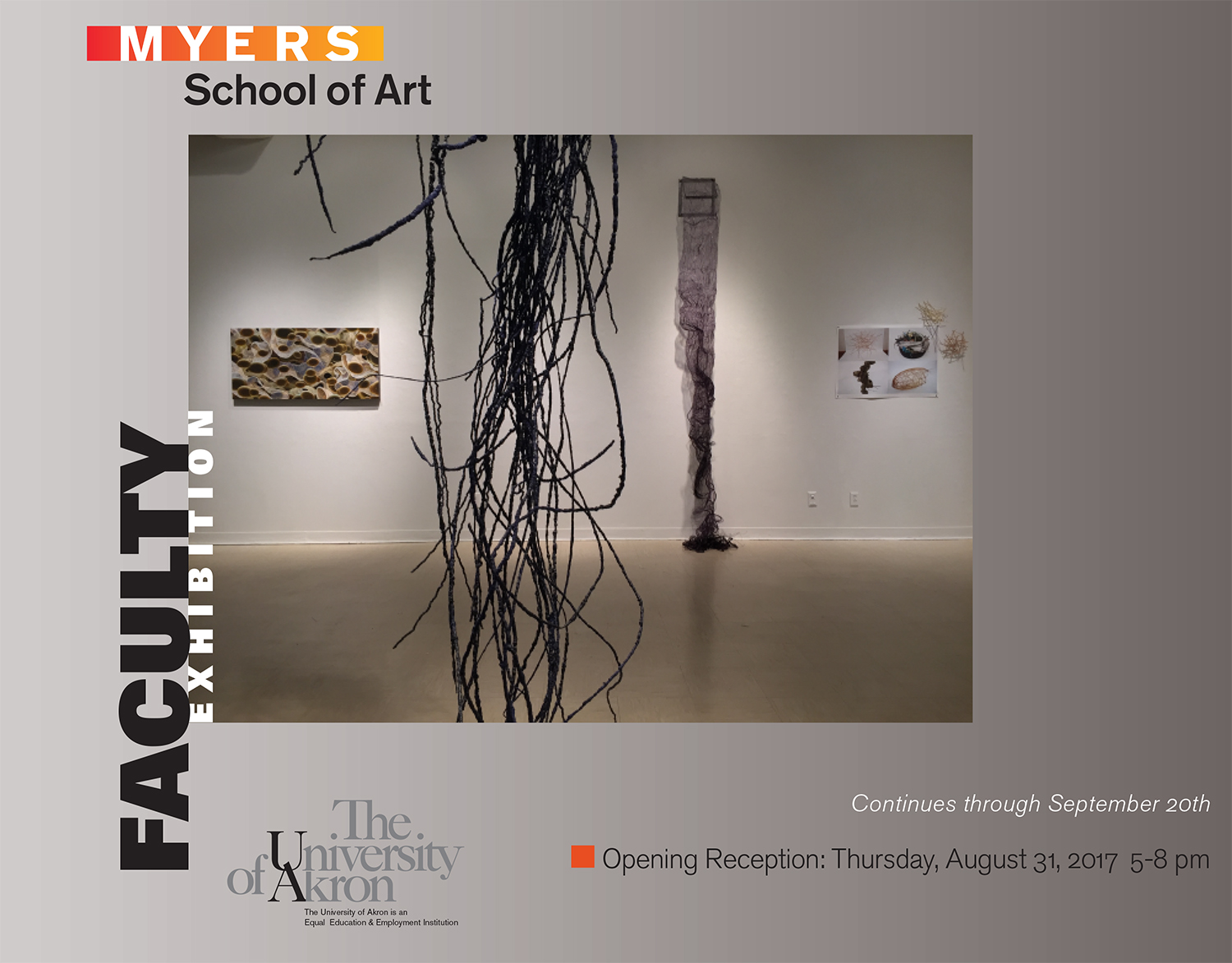 The 2017 Faculty Exhibition features artwork from 26 full and part time faculty from the Myers School of Art. The exhibition represents works from all areas of the school: ceramics, design, metals, painting, prints, photography and sculpture. Artworks included cover a wide array of techniques and mediums ranging from traditional hand built objects to cutting edge digital technologies. The artists and designers will display personal research projects as well as collaborations and commissions.
Exhibition: August 24–September 20, 2017
Reception: August 31, 5–8pm
The Emily Davis Gallery is open Mon.–Fri. 10am–5pm.
More information about exhibitions or events: 330-972-6030
emilydavisgallery@gmail.com, www.uakron.edu/art/galleries, or www.facebook.com/EmilyDavisGallery.