Emily Davis Gallery
Gallery Hours
Emily Davis Gallery Hours:
Monday–Friday: 10:00am–5:00pm
History
---

Current Exhibitions
The Contemporary Eye: Historic Photographic Processes Revisited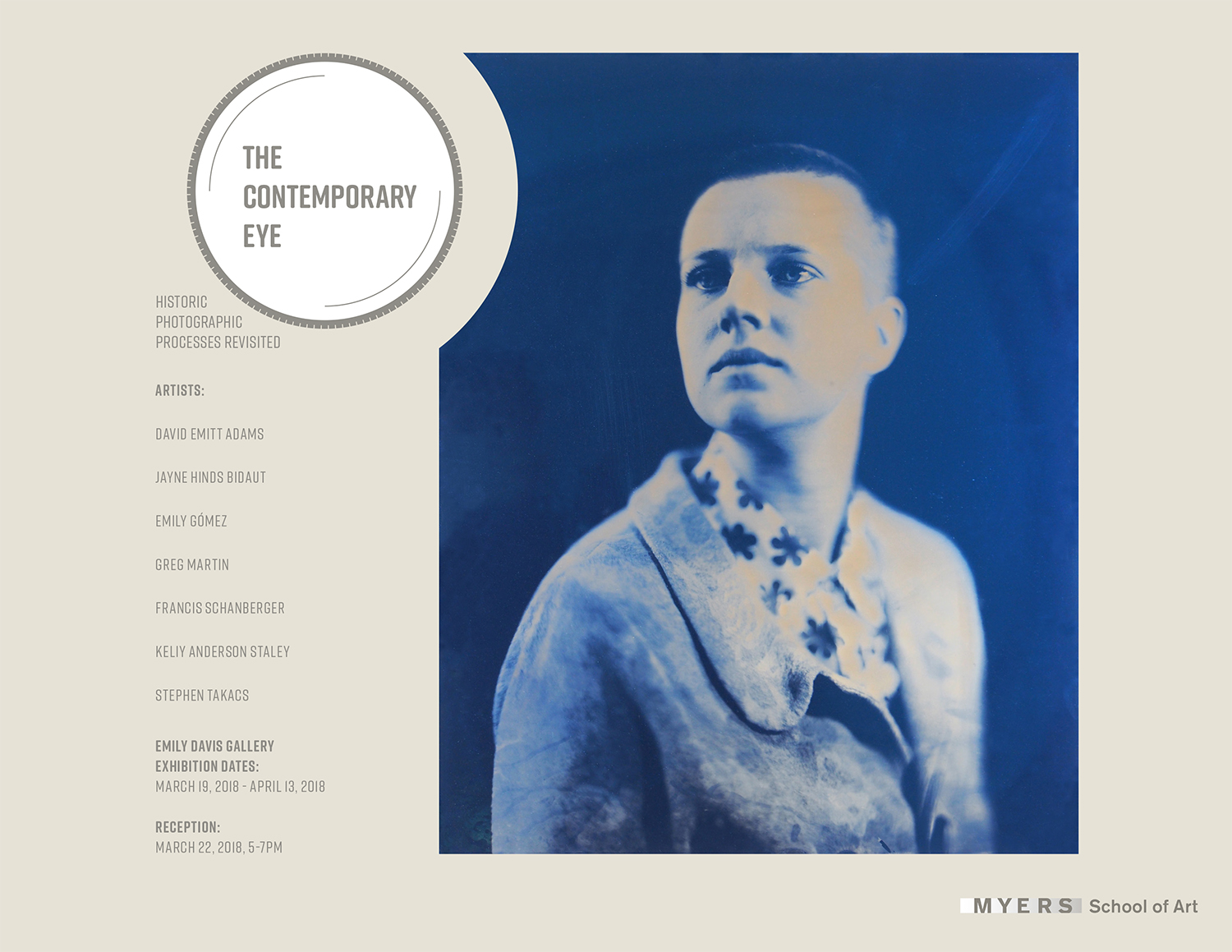 This exhibition reminds viewers that photography goes beyond digital by delving into the use of historical processes that result in contemporary physical photographs.
Exhibition:

March 19–April 13, 2018
Reception:

March 22, 2018, 5–7pm
Modelled Cities: Explorations of Akron, Neil Forrest & The Myers Forum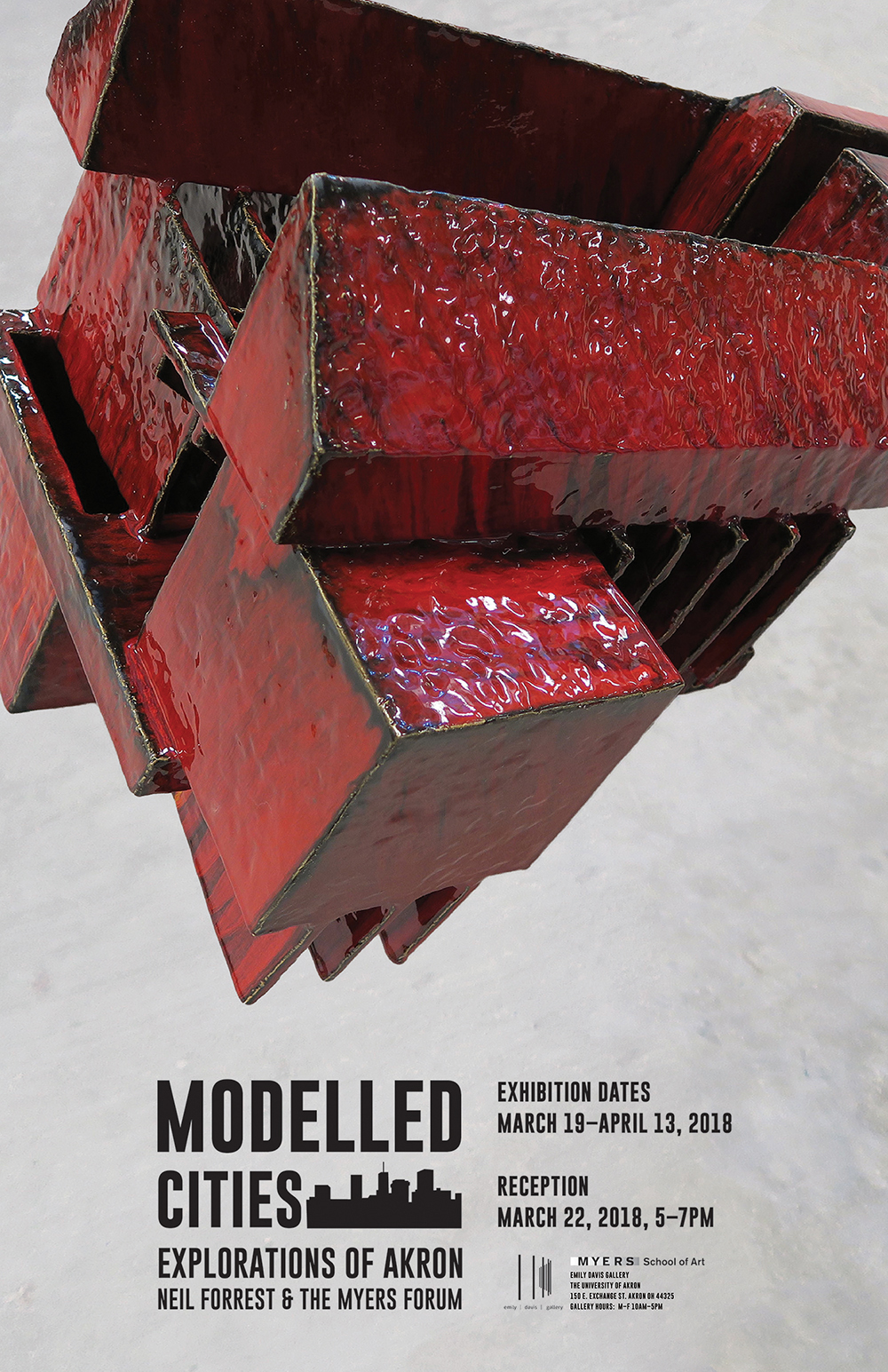 This exhibition presents an architectural multi-media project that resonates with students' perceptions of their city's structures, investigating how urban spaces influence our ideas and experiences.
Exhibition: March 19–April 13, 2018
Reception: March 22, 2018, 5–7pm
---
The Emily Davis Gallery is open Mon.–Fri. 10am–5pm.
More information about exhibitions or events: 330-972-6030
emilydavisgallery@gmail.com, www.uakron.edu/art/galleries, or www.facebook.com/EmilyDavisGallery.