Congratulations on your acceptance
to The University of Akron!
Rise to the occasion. Take the next step.
Experienced a recent hardship?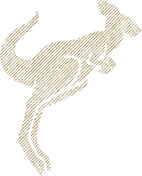 At The University of Akron, we rise together. If you have experienced a recent hardship and are concerned about your ability to confirm your enrollment or continue as a Zip, we are here to help.
Simply complete this form and a member of our team will contact you.
Considering a gap semester or year? Here's what you need to know.
CONFIRM YOUR ENROLLMENT
By submitting the confirmation fee, you are confirming your enrollment here at The University of Akron. To complete the process online, you will need:
Your Student ID number
A credit card
Don't know your Student ID number? Send an e-mail to New Student Orientation at nso@uakron.edu.
What are you looking forward to this fall?