Research team digs into new technique
11/01/2017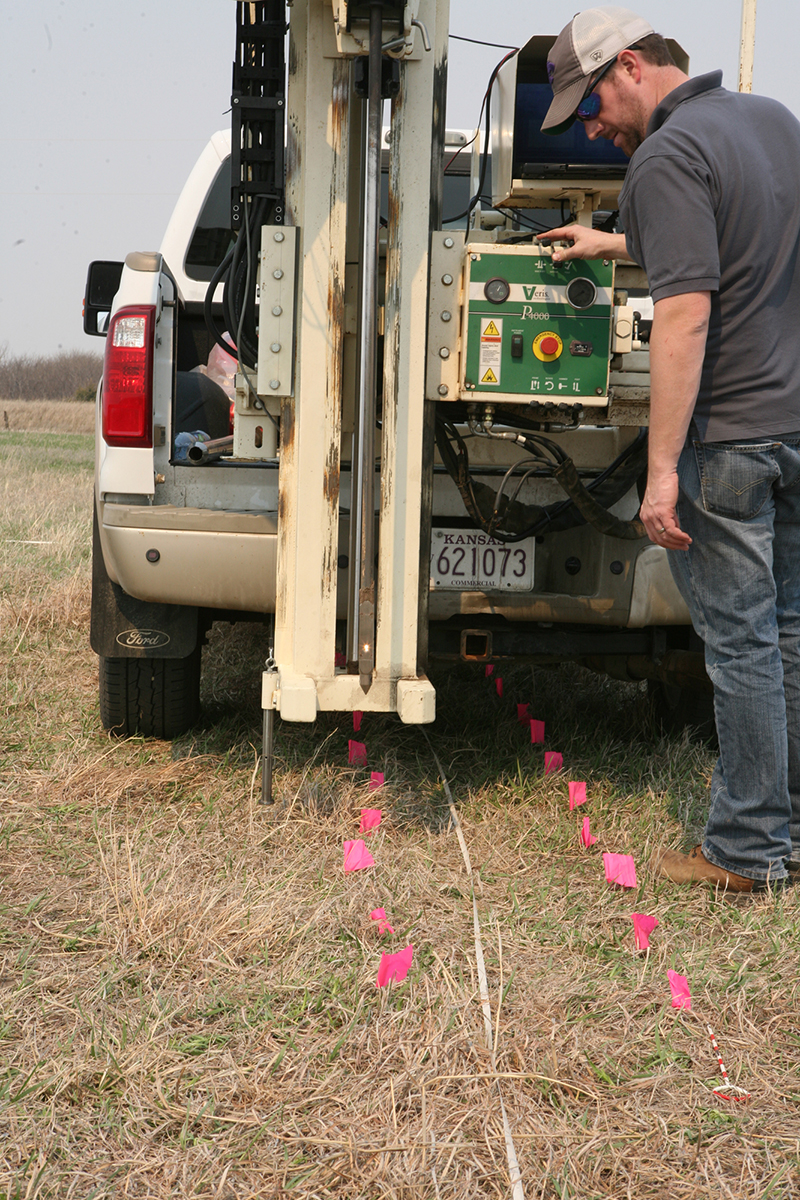 Dr. Timothy Matney out in the field testing the new equipment.
The questions ever in the mind of archeologists are where to dig, how to dig and what might be found. A research team here has announced a successful test of a cutting-edge technique to help archeologists answer these critical questions.
This new process provides vital clues to the nature and function of subsurface features, including ancient pits, floors and hearths. Conducting the project are archaeologist Dr. Timothy Matney, Dr. David Perry, professor of chemistry, and Dr. Linda Barrett, associate professor of geosciences. The project was funded through a Preservation Technology and Training grant of $37,800 from the National Park Service (NPS).
The team studied three Native American sites in Kansas that dated to between roughly AD 1400 and 1900. The team used a laser-based piece of technology called a spectrometer to analyze the earth beneath them and develop a 3D map of the different chemical compounds in the soil.
"The process involves pushing a metal probe with a small sapphire window on one end connected to a spectrometer in the truck with fiber optic cable, barely the size of a pencil in diameter, one meter deep into the soil," says Matney, a professor in the Department of Anthropology. "This gives us valuable information without using other techniques, such as shovel tests and excavation, which are more invasive."
The grant for this project was part of a broader NPS initiative to develop new technologies, or adapt existing technologies, to preserve cultural resources.
---
► Story by Hayden Grover
► Media contact: Dan Minnich, 330-972-6476 or dminnich@uakron.edu.
---