Announcing The Greater Akron Civility Center
Setting standards, providing resources, and working to create a culture of civility in the Greater Akron community.

Learn more
For students
Expert resources
---
GLOBAL CLASSROOM
Our "Global Classroom" is the first political science course of its kind simulcast on four continents. More.
NEW LEADERSHIP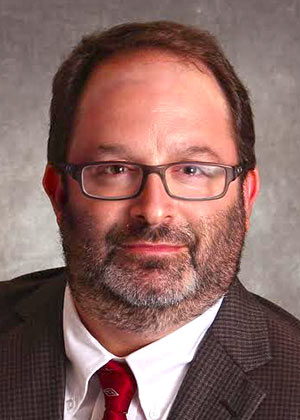 Dr. David B. Cohen has been named interim director of the Ray C. Bliss Institute of Applied Politics. Cohen, a professor of political science who joined UA in 2000, has been serving as assistant director of the Bliss Institute since 2017.
Cohen says he is honored to guide the Bliss Institute, one of the few applied politics programs in the country. Through the institute, UA students have opportunities for internships and experiential learning opportunities with local, state and federal elected officials, as well as in other politically related fields.
"Training the next generation of political leaders and citizens is an important calling," notes Cohen. "We educate our students in the 'nuts and bolts' of practical, applied politics, which is critical for informed participation in our political system. Our students are ready to step into a variety of politically related careers, which they often begin while students at The University of Akron. It works because our alumni are remarkably successful."
---
CONTACT US
Ray C. Bliss Institute of Applied Politics
The University of Akron
Olin 325
Akron, OH 44325-1914
Office: 330-972-5182
Fax: 330-972-5479
Email: bliss@uakron.edu
About us | Alumni & Friends
VOXpop Newsletters
---