Members of the Board of Trustees
Trustees
Student Trustees
OFFICERS OF THE BOARD
Executive Officers of the Board
Joseph M. Gingo, Chair
Olivia P. Demas, Vice Chair
Alfred V. Ciraldo, M.D., Vice Chair
Professional Staff Officers of the Board

M. Celeste Cook
Secretary of the Board of Trustees
Vice President and General Counsel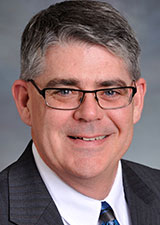 John J. Reilly
Assistant Secretary of the Board of Trustees,
Associate Vice President and Deputy General Counsel
---
BIOGRAPHIES OF BOARD MEMBERS
See the Trustees' Board committee assignments.
---
Lewis W. Adkins Jr.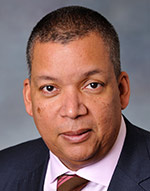 Lewis W. Adkins Jr., was appointed to a term beginning Feb. 3, 2017. A graduate of Akron Law and a civic leader, Mr. Adkins is a partner and practice group manager in public law, regulatory and finance at Roetzel & Andress' Cleveland office. He serves as lead counsel to numerous large, public and private entities in Ohio and Washington, D.C. He also has acted as lead counsel for several multimillion dollar development projects. His clients include public and private entities, as well as diversified energy companies, governmental entities, housing authorities and nonprofit organizations.
Mr. Adkins received the School of Law's J. Dean Carro Professionalism Award from the Black Law Students Association in 2015. He also created the school's Judge James R. Williams Endowed Scholarship.
He is the former board chair of the Akron Urban League. His community affiliations include Alpha Phi Alpha Fraternity Inc.; the Cleveland Urban League; the Greater Akron Chamber of Commerce, where he is a member of the Nominating Committee; and the Summit County Consumer Affairs Board. (Term expires 2025)
Roland H. Bauer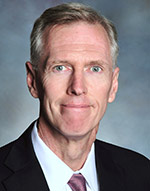 Roland H. Bauer, was appointed to a full, nine-year term on the Board on Sept. 13, 2011 after having filled the unexpired term of another person from 2006 through 2009. He has served on the Board in a variety of roles, including as chair and vice chair of the Board, chair of the Facilities Planning and Oversight Committee, and chair of the Quaker Square Coordinating Committee.
Mr. Bauer is President and Chief Executive Officer of The Cypress Companies, Inc. and has been a member of the boards of the Akron Art Museum, the Greater Akron Chamber, the Akron Zoo, the Western Reserve Bank of Medina (WRBO: OTC US), and both the Akron Symphony and its Foundation. He also served as a Commissioner of Summit Metro Parks and is an outside Director of Oatey Company of Cleveland. He also is a member of the College of Business Administration's Advancement Council and the Northampton Rotary.
Mr. Bauer earned a Bachelor of Arts degree from Wake Forest University and a Juris Doctor degree from The Ohio State University. He was awarded an honorary Doctor of Humane Letters degree from The University of Akron in May 2009. Mr. Bauer and his wife, Mary, have three daughters. (Term expires 2020)
Alfred V. Ciraldo, M.D.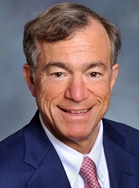 Alfred V. Ciraldo, M.D., Vice Chair, appointed on October 28, 2013, graduated from Walsh Jesuit High School (1972), The University of Akron (1976) and The Ohio State University College of Medicine (1979). A board-certified general surgeon at Summit Surgical Associates Inc., he practices at Summa Health System and Cleveland Clinic Akron General Medical Center. He is a Fellow of the American College of Surgeons and a member of the Ohio State Medical Association and American Medical Society. Dr. Ciraldo serves on the SummaCare Utilization Review Board, University Park YMCA Board and Summit County Republican Party Executive Committee. He also takes annual medical mission trips to the Dominican Republic with Medical Ministry International. A "regular" in area 5K runs and the Akron Marathon Team Relay, Dr. Ciraldo is a long-time sponsor and team captain with the Susan G. Komen Akron Race for the Cure. (Term expires 2022)
Cindy Crotty
Cindy Crotty was appointed on May 10, 2018.
A financial executive with more than 30 years in the field, Ms. Crotty is North Region President of Peoples Bank. In 1981, Ms. Crotty began a 14-year career with Citicorp North America, serving as vice president in numerous divisions with Citibank in Atlanta and Cleveland. During a 20-year career with KeyBank, she held senior vice president and executive vice president positions for KeyBank before moving into her current position at Peoples Bank in 2016.
Ms. Crotty serves on boards for numerous community organizations in the Cleveland area, including Beech Brook, a behavioral health agency; Hathaway Brown School, an all-girls private school; The Gathering Place, a nonprofit cancer support center; and the United Church of Christ Cornerstone Fund, which supports more than 625 local UCC congregations. (Term expires 2026)
Olivia P. Demas
Olivia P. Demas, Vice Chair, was appointed to the Board for a term beginning September 13, 2012. An alumnus of the University who holds degrees in chemistry and law, Mrs. Demas previously was a member of the University's National Alumni Board and a constituent board member for the School of Law, serving as its president in 2009-2011. Her past board affiliations include the Akron Bar Association, Akron Community Foundation, Stan Hywet Hall and Gardens, Ohio Ballet, Summit Developmental Disabilities Board and Old Trail School. Mrs. Demas currently serves as a Board Director for ArtsNow and is a member of the Akron/Canton Barristers Association, and the Ohio State Bar and Akron Bar Associations. Mrs. Demas resides in Richfield with her husband, William, and they are parents of three adult children. (Term expires 2021)
Michael J. Dowling
Michael J. Dowling, senior vice president, External Affairs at FirstEnergy Corp., was appointed for a nine-year term beginning July 2, 2019.
Dowling earned a B.A. in Business and Organizational Communication at UA. He joined Ohio Edison in 1986 as a member of the Communications Department and was named to his current position in 2011 following a series of promotions.
As senior vice president, External Affairs, Dowling oversees local, state and federal governmental affairs; energy policy, state regulatory affairs and market policies; corporate affairs and community involvement; economic development; and the FirstEnergy Political Action Committee.
Dowling serves on the board of the New Jersey Utilities Association, and has held leadership positions with the Edison Electric Institute, the Nuclear Energy Institute, the U.S. Chamber of Commerce and the National Association of Manufacturers. (Term expires 2028)
Joseph M. Gingo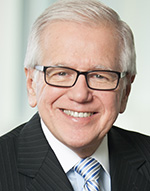 Joseph M. Gingo is the retired Chief Executive Officer, President and Chairman of the Board of A. Schulman, Inc., after having led the company from January 2008 through December 2014, and from August 2016 through August 2018. He was appointed to the Board of Trustees for a term beginning on March 25, 2016.
Previously, Mr. Gingo was employed by the Goodyear Tire & Rubber Company for more than 40 years. From June 2003 through December 2007, he was Executive Vice President, Quality Systems and Chief Technical Officer at Goodyear. In this role he was responsible for Goodyear's Research, Tire Technology and Engineering and Quality organizations. He was also responsible for new product introductions and continuous improvement activities globally and the relationship with Goodyear's global partner Sumitomo Rubber Industries. Prior to that, he held numerous domestic and international leadership positions in the company's technical organization and business units including Asia, Aviation Products, Off-the-Road Tires, Engineered Products and Racing.
Mr. Gingo was born in Akron, Ohio. He earned a bachelor's degree in chemical engineering from Case Institute of Technology (now Case Western Reserve University) in 1966, and earned a law degree from the University of Akron in 1971. In 1982, he was selected for the Sloan Fellowship program at Massachusetts Institute of Technology, and he received a master's degree in business management from the program in 1983.
Mr. Gingo is active in the following business associations and community activities:
OMNOVA Solutions, Board of Directors
Purcell Tire & Rubber Company, Chairman of the Board
PolymerPlus, Inc., Board of Directors
Strata Energy Systems, LLC, Board of Directors
FirstEnergy Solutions, Board of Directors
The University of Akron, Chairman, Board of Trustees
Mr. Gingo and his wife Linda live in Wadsworth, Ohio. They have one son who resides in Akron with his wife. (Term expires 2023)
Thomas F. Needles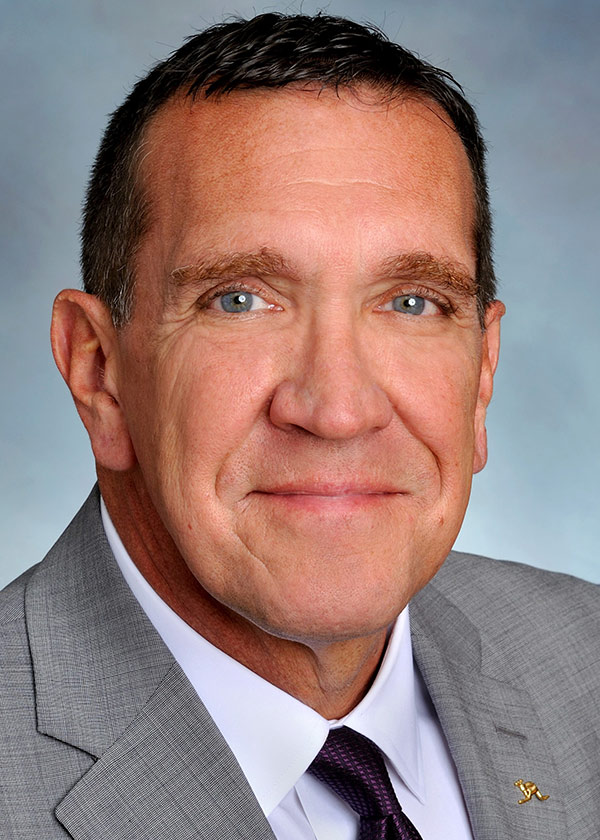 Thomas F. Needles was appointed to a full, nine-year term on Sept. 28, 2018.
As head of the Columbus-based Compass Consulting Group, LLC, Needles has a proven track record of developing and successfully executing comprehensive government relations and media strategies. He is an expert in advocacy of state, federal and administrative issues across a broad range of public policy areas.
Prior to his work at Compass Consulting Group, Needles served in the state and federal governments for 15 years, including positions such as senior adviser to former Ohio Gov. George Voinovich, special assistant to former President George H. W. Bush and as a congressional press secretary and legislative assistant on Capitol Hill.
Needles earned a bachelor's degree in history at Walsh University, where he was recognized as an outstanding alumnus and was also recipient of the Community Service Award. He earned a master's degree in history at John Carroll University and a master's degree in political theory at the Catholic University of America, where he also served as a guest lecturer.
An experienced volunteer, Needles has served under four Ohio governors as chairman of the Ohio Higher Educational Facility Commission and was also appointed by Kasich to the Ohio Motor Vehicle Dealer Board. Needles also founded a nonprofit that awarded more than 400 educational scholarships to low-income Columbus families, and was the pro bono president of a program that helps at-risk and disadvantaged students in Ohio. (Term expires 2027)
William (Bill) A. Scala
William (Bill) A. Scala, appointed on March 25, 2016, is President and Chairman of Kenmore Construction Co., Inc., responsible for overall company operations including project bidding, negotiations, strategic planning and management.
Mr. Scala joined Kenmore in 1972 and served as Controller from 1975 to 1981, President from 1982 to 1985, and President and Chairman since 1985. Previously, he was a Field Accountant for Touche, Ross and Co. He earned a bachelor's of science in accounting from The University of Akron in 1975 and later attended its School of Law. In the community, he has served as a board member and Chairman of the Board at Archbishop Hoban High School in Akron and as a member of the Foundation Committee at the Interval Brotherhood Home in Akron. (Term expires 2024)
---
STUDENT TRUSTEES
Andrew M. Adolph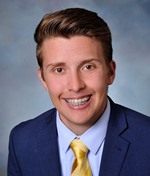 Andrew M. Adolph was appointed as a Student Trustee by Gov. John Kasich on July 2, 2018.
Adolph, a Williams Honors Scholar, is entering his junior year at UA pursuing a bachelor's degree in business administration. He is a resident of Canal Fulton and a graduate of Jackson High School in Massillon.
Adolph has a role in a number of UA organizations and activities, including Undergraduate Student Government, University Council and Zips Recruiting Club. Additionally, Adolph is a Presidential Student Ambassador and student tour guide, and was involved in UA's Emerging Leaders program. Outside of UA, Adolph is an Eagle Scout and is a volunteer with Northern Ohio Golf Charities, the organization that sponsors the WGC Bridgestone Invitational. (Term expires 2020)
Taylor Bennington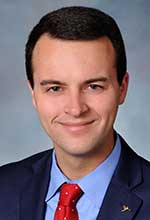 Taylor Bennington was appointed as a Student Trustee by Gov. Mike DeWine on July 2, 2019. Bennington earned a Bachelor of Science in Political Science from UA in May 2019 and is now a student at our School of Law.
As an undergraduate, he served two terms as president of Undergraduate Student Government. He also served as a Faculty Senate senator, a member of University Council's Executive Committee, a Conduct Hearing Board member and a chief of staff with Undergraduate Student Government.
Bennington also had internships with the Ohio House of Representatives, Ron Amstutz for Ohio and the Wayne County Treasurer's Office. He is an avid traveler, active in local politics and serves weekly at his church — Wooster Grace. (Term expires 2021)
---
ADVISORY TRUSTEE
Anthony J. Alexander
Anthony J. Alexander, named an Advisory Trustee in August 2013, is the retired president and chief executive officer of FirstEnergy Corp. After earning a bachelor's degree in accounting from The University of Akron in 1972, Mr. Alexander began his career in the Tax Department of Ohio Edison. He entered the University's School of Law, earned a JD in 1975 and joined Ohio Edison's Legal Department as an attorney in 1976. He rose steadily through the ranks to become senior attorney in 1984; associate general counsel in 1987; vice president and general counsel in 1989; senior vice president and general counsel in 1991; and executive vice president and general counsel in 1996. In 1997, Mr. Alexander was elected executive vice president and general counsel of FirstEnergy and became its president in 2000. He was elected president and chief operating officer in 2001, became president and chief executive officer and Board member in January 2004, and retired in 2015. (Term expires 2020)
David James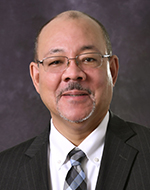 David James, superintendent of Akron Public Schools (APS), was named an Advisory Trustee in February 2019. James became chief executive of APS in August 2008, overseeing roughly 20,000 pupils, 3,000 employees, and operations of more than 50 school buildings. Over the past year, APS partnered with the LeBron James Family Foundation to open the I PROMISE school for students at risk of falling behind. The transformation to College & Career Academies has also made significant progress, with more than 160 business and community partners agreeing to work with individual academies and pathways at APS high schools. James is a graduate of Cleveland John Adams High School and Cleveland State University, where he earned both his bachelor's and master's degrees. He earned his Doctor of Education degree from the University of Phoenix. He joined the Akron school district in 1992 and became executive director for business affairs in 2002. He has been honored as the recipient of the Exemplary Leadership Award from the Buckeye Association of School Administrators, and an Honorary Alumni Award from The University of Akron. (Term expires 2022)