Members of the Board of Trustees
Trustees
Student Trustees
Advisory Trustees
Officers of the Board
Executive Officers of the Board
Lewis W. Adkins Jr., Chair
Christine Amer Mayer, Vice Chair
Professional Staff Officers of the Board

M. Celeste Cook
Secretary of the Board of Trustees,
Vice President and General Counsel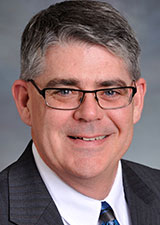 John J. Reilly
Assistant Secretary of the Board of Trustees,
Associate Vice President and Deputy General Counsel
BIOGRAPHIES OF BOARD MEMBERS
See the Trustees' Board committee assignments.
---
Lewis W. Adkins Jr.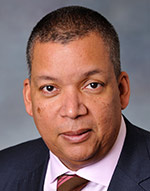 Lewis W. Adkins Jr., was appointed to a term beginning Feb. 3, 2017. A graduate of Akron Law and a civic leader, Mr. Adkins is a partner and practice group manager in public law, regulatory and finance at Roetzel & Andress' Cleveland office. He serves as lead counsel to numerous large, public and private entities in Ohio and Washington, D.C. He also has acted as lead counsel for several multimillion dollar development projects. His clients include public and private entities, as well as diversified energy companies, governmental entities, housing authorities and nonprofit organizations.
Mr. Adkins received the School of Law's J. Dean Carro Professionalism Award from the Black Law Students Association in 2015. He also created the school's Judge James R. Williams Endowed Scholarship.
He is the former board chair of the Akron Urban League. His community affiliations include Alpha Phi Alpha Fraternity Inc.; the Cleveland Urban League; the Greater Akron Chamber of Commerce, where he is a member of the Nominating Committee; and the Summit County Consumer Affairs Board. (Term expires 2025)
Trina M. Carter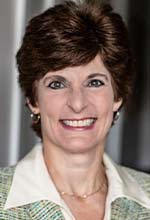 Trina M. Carter was appointed for a nine-year term beginning July 30, 2021.
A Cuyahoga Falls resident, Carter works as a project manager for Crasi Homes, Inc. She previously served for more than 20 years as an attorney and office manager for Emershaw, Mushkat & Schneier, with a primary practice in the areas of probate, elder law and worker's compensation.
Carter is vice president of the CHC Foundation, which supports the activities and goals of CHC Addiction Services, an addiction services agency in Summit County. She is also a member of the Board of Directors for Carter Lumber, former Board member of the Home Builders Association of Summit and Portage County, and a former elected member of the Tallmadge Board of Education.
A graduate of Western Reserve Academy, Carter earned a Bachelor of Science and Bachelor of Arts in Business Finance from UA as well as a Juris Doctor from the School of Law. (Term expires 2030)
Christine Amer Mayer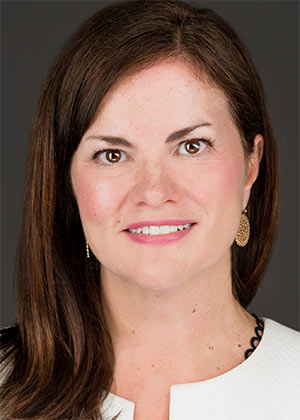 Christine Amer Mayer was appointed on Aug. 27, 2021.
Mayer is president of GAR Foundation where she guides the foundation's strategic direction and annual grantmaking, which focuses heavily on education and economic development.
An Akron native, Mayer practiced commercial litigation and business law for eight years with Buckingham, Doolittle & Burroughs in its Columbus, Cleveland, and Akron offices. She joined GAR Foundation in 2001 as a program officer. She was named president of the foundation in 2012.
She also serves as a trustee of the John S. and James L. Knight Foundation. She chaired the board of United Way of Summit and Medina when that organization transformed its business model to focus on four Bold Goals. She was a founding board member of ArtsNow, which works to leverage the arts and culture in Summit County to support and strengthen the region's economic and social vibrancy.
Mayer has been named to the Inside Business Power 100 list of Most Influential Leaders six times and has received the Women's History Project of the Akron Area's Woman of the Year award for her innovative efforts to strengthen the arts landscape in Akron.
She earned a Bachelor of Arts in English from Duke University and a Juris Doctorate from The Ohio State University. (Term expires 2028)
Thomas F. Needles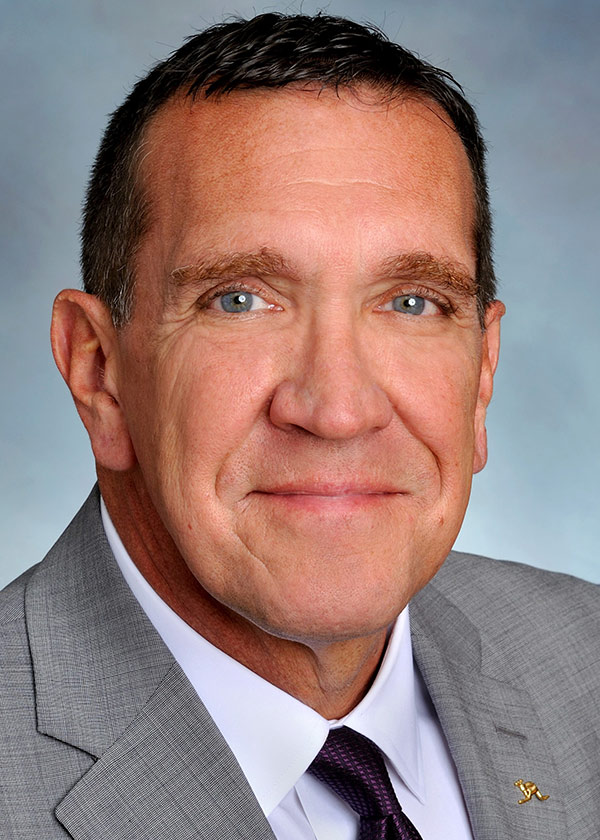 Thomas F. Needles was appointed to a full, nine-year term on Sept. 28, 2018.
As head of the Columbus-based Compass Consulting Group, LLC, Mr. Needles has a proven track record of developing and successfully executing comprehensive government relations and media strategies. He is an expert in advocacy of state, federal and administrative issues across a broad range of public policy areas.
Prior to his work at Compass Consulting Group, Mr. Needles served in the state and federal governments for 15 years, including positions such as senior adviser to former Ohio Gov. George Voinovich, special assistant to former President George H. W. Bush and as a congressional press secretary and legislative assistant on Capitol Hill.
Mr. Needles earned a bachelor's degree in history at Walsh University, where he was recognized as an outstanding alumnus and was also recipient of the Community Service Award. He earned a master's degree in history at John Carroll University and a master's degree in political theory at the Catholic University of America, where he also served as a guest lecturer.
An experienced volunteer, Mr. Needles has served under four Ohio governors as chairman of the Ohio Higher Educational Facility Commission and was also appointed by Kasich to the Ohio Motor Vehicle Dealer Board. Mr. Needles also founded a nonprofit that awarded more than 400 educational scholarships to low-income Columbus families, and was the pro bono president of a program that helps at-risk and disadvantaged students in Ohio. (Term expires 2027)
Michael J. Saxon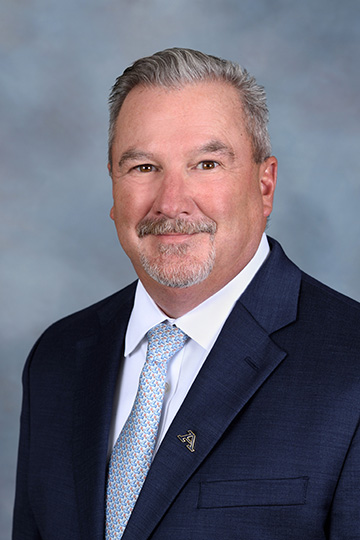 Michael J. Saxon was appointed for a nine-year term beginning July 15, 2022.
Saxon is currently enjoying retirement after serving as acting vice chairman for AmTrust Financial. He also served AmTrust as president of U.S. Commercial lines, the largest business segment within AmTrust's portfolio and as global COO where he was responsible for overall global strategy, expansion and integration of national and international acquisitions. Prior to that he was president of AmTrust North America, a start-up insurance group with a focus on writing small workers compensation business.
Saxon earned a bachelor's degree in Finance from UA.
"I am honored and excited about becoming a member of the Board of Trustees and working together with an incredibly talented group of people committed to moving the University of Akron forward," said Saxon. "The University has been a very large part of our life for many years and is a cornerstone in Akron and Northeast Ohio. Being able to help to continue the success Dr. Miller has brought to Akron will be both challenging and rewarding." (Term expires 2031)
William (Bill) A. Scala
William (Bill) A. Scala, appointed on March 25, 2016, is President and Chairman of Kenmore Construction Co., Inc., responsible for overall company operations including project bidding, negotiations, strategic planning and management.
Mr. Scala joined Kenmore in 1972 and served as Controller from 1975 to 1981, President from 1982 to 1985, and President and Chairman since 1985. Previously, he was a Field Accountant for Touche, Ross and Co. He earned a bachelor's of science in accounting from The University of Akron in 1975 and later attended its School of Law. In the community, he has served as a board member and Chairman of the Board at Archbishop Hoban High School in Akron and as a member of the Foundation Committee at the Interval Brotherhood Home in Akron. (Term expires 2024)
Thomas A. Waltermire
Thomas A. Waltermire was appointed to a term beginning July 15, 2022.
Waltermire is the former Chairman and Chief Executive Officer of Avient Corporation (formerly PolyOne), a global manufacturer of specialized polymer formulations, which traces its roots to the chemical operations of The BFGoodrich Company. He held a series of executive positions with BFGoodrich, The Geon Company and PolyOne for over 31 years. He later served as CEO of Team Northeast Ohio (TeamNEO), the private sector led economic development organization for the 18-county region encompassing the cities of Cleveland, Akron, Canton, Youngstown, Lorain and Mansfield.
Waltermire earned his bachelor's degree from The Ohio State University and an MBA from Harvard University. He was named an Honorary Alumnus of the University of Akron in June 2001. He also received an honorary Doctorate of Humane Letters from Baldwin Wallace University in May 2009.
"It is exciting to join the Board to help the University build on the momentum already underway," Waltermire remarked. "My dearest family members are UA graduates and I know how vital the University is to elevating Greater Akron. It is an honor to serve." (Term expires 2026)
Bryan C. Williams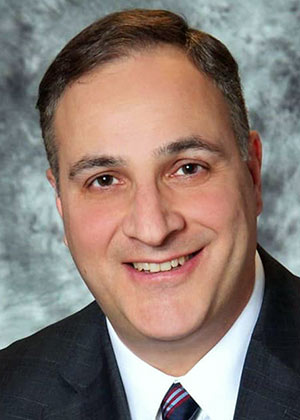 Bryan C. Williams was appointed to a term beginning March 3, 2021.
A Fairlawn resident, Mr. Williams is director of government affairs for the Associate Builders and Contractors of Ohio. He was an elected member of the Ohio House of Representatives from 1997-2004 and was a court administrator in the Summit County Juvenile Court from 1991-1997.
Mr. Williams currently serves as chair of the Summit County Republican Party, a post he has held since 2014, and as vice chair of the Ohio Republican Party since 2018. He is also co-founder of the Ohio School Health Services Association.
Mr. Williams previously served as a member of the State of Ohio Board of Education and director of the Summit County Board of Elections. His volunteer experience also includes board appointments with the Akron Civic Theatre, Porthouse Theatre, Downtown Akron Kiwanis, and the Annunciation Greek Orthodox Church, among other organizations.
A graduate of Walsh Jesuit High School, Mr. Williams earned a Bachelor of Arts in Political Science and History from Denison University. (Term expires 2029)
---
STUDENT TRUSTEES
Nicholas Campana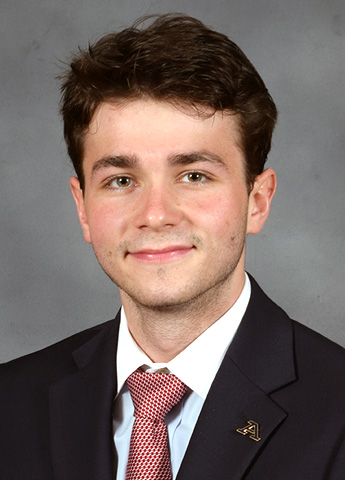 Nicholas Campana was appointed Student Trustee by Gov. Mike DeWine on July 28, 2023.
Campana, a sophomore majoring in political science at the University, previously served as the student body president at Butler High School in Vandalia, Ohio. As an active member of the Tau Kappa Epsilon fraternity, Campana has held essential roles, such as chief financial officer and vice president of philanthropy, where he spearheaded the successful organization of the "Clean Up Akron" initiative, mobilizing undergraduate students to make a positive difference in the community. (Term expires 2025)
Luke D. Smith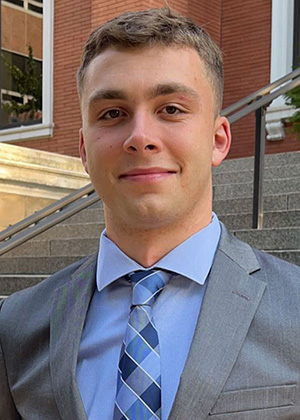 Luke D. Smith was appointed as a Student Trustee by Gov. Mike DeWine on Aug. 19, 2022.
Smith is a graduate of Chillicothe High School and has been active in community volunteer activities. He recently served as a Teen Ambassador for the Ohio Attorney General's Office where he worked to develop solutions to current issues facing Ohio teens. There he received the Recognition of Service Award.
At the University, Smith is a sophomore pursuing a Bachelor of Science in Criminal Intelligence Analysis. He is a member of the Williams Honors College and is enrolled in the Honors to Law program, an early pathway for aspiring lawyers. He is also a member of the Emerging Leaders Program on campus.
Smith completed an internship with the United States Department of Justice working on active criminal investigations. On campus, he serves as associate justice in Undergraduate Student Government, providing direction for the judicial branch and translating branch goals into a government strategic plan. Also, as a crisis response volunteer for the Victims Assistance Program, he provides support to victims seeking assistance through the 24-hour hotline. (Term expires 2024)
---
ADVISORY TRUSTEES
Dr. David W. James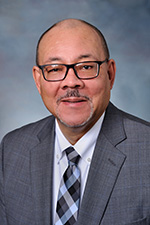 Dr. David W. James was named an Advisory Trustee in September 2023. He previously served as an Advisory Trustee from 2019-2022. James joined Summit Education Initiative as its executive director in January 2023. Prior to this, James served as deputy superintendent of operations at Columbus City Schools after he retired from Akron Public Schools in 2021.
James is best known in Akron for his 13-year stint as superintendent of Akron Public Schools. During his tenure, he brought the College and Career Academies experiential learning model to Akron, transforming the entire educational experience for all students.
Leadership from James also led to the partnership with the LeBron James Family Foundation to create the I PROMISE School, which opened in July 2018. This educational model provides wrap-around support to at-risk students and the resources they need to stay on track to graduation.
James earned his Bachelor of Arts degree in economics, his Master of Arts degree in Public Administration, both from Cleveland State University, and his Doctor of Education degree from the University of Phoenix.
He is the recipient of the 2022 Downtown Akron Kiwanis, David James Excellent Educator Award; 2021 Community Action Akron Summit, Hubert H. Humphrey Humanitarian Award; 2019 Leadership Akron, Lieberth Community Vision Award; and the 2019 Values in Action, Sam Miller Goodness Award, among others. (Term expires 2026)