Members of the Board of Trustees
Click on any Trustee's name to see a photograph, biography and Board term.
Trustees
Student Trustees
Executive Officers of the Board
Roland H. Bauer, Chair
Olivia P. Demas, Vice Chair
Alfred V. Ciraldo, M.D., Vice Chair
Professional Staff Officers of the Board

M. Celeste Cook
Secretary of the Board of Trustees
Vice President and General Counsel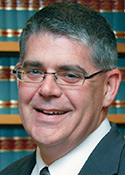 John J. Reilly
Assistant Secretary of the Board of Trustees,
Associate Vice President and Deputy General Counsel
---
BIOGRAPHIES OF BOARD MEMBERS
See the Trustees' Board committee assignments.
---
Roland H. Bauer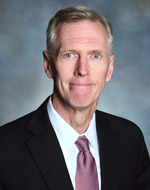 Roland H. Bauer, Chair, was appointed to a full, nine-year term on the Board on September 13, 2011. From 2006 through 2009, he filled the unexpired term of another person and served on the Board in a variety of roles, including vice chair of the Board, chair of the Facilities Planning and Oversight Committee, and chair of the Quaker Square Coordinating Committee. Mr. Bauer is President and Chief Executive Officer of The Cypress Companies, Inc. and has been a member of the boards of the Akron Art Museum, the Greater Akron Chamber, the Akron Zoo, the Western Reserve Bank of Medina (WRBO: OTC US), and both the Akron Symphony and its Foundation. He also served as a Commissioner of Summit Metro Parks and is an outside Director of Oatey Company of Cleveland. He also is a member of the College of Business Administration's Advancement Council and the Northampton Rotary. Mr. Bauer earned a Bachelor of Arts degree from Wake Forest University and a Juris Doctor degree from The Ohio State University. He was awarded an honorary Doctor of Humane Letters degree from The University of Akron in May 2009. Mr. Bauer and his wife, Mary, have three daughters. (Term expires 2020)
---
Olivia P. Demas
Olivia P. Demas, Vice Chair, was appointed to the Board for a term beginning September 13, 2012. An alumnus of the University who holds degrees in chemistry and law, Mrs. Demas previously was a member of the University's National Alumni Board and a constituent board member for the School of Law, serving as its president in 2009-2011. Her past board affiliations include the Akron Bar Association, Akron Community Foundation, Stan Hywet Hall and Gardens, Ohio Ballet, Summit Developmental Disabilities Board and Old Trail School. Mrs. Demas currently serves as a Board Director for ArtsNow and is a member of the Akron/Canton Barristers Association, and the Ohio State Bar and Akron Bar Associations. Mrs. Demas resides in Richfield with her husband, William, and they are parents of three adult children. (Term expires 2021)
---
Alfred V. Ciraldo, M.D.
Alfred V. Ciraldo, M.D., Vice Chair, appointed on October 28, 2013, graduated from Walsh Jesuit High School (1972), The University of Akron (1976) and The Ohio State University College of Medicine (1979). A board-certified general surgeon at Summit Surgical Associates Inc., he practices at Summa Health System and Cleveland Clinic Akron General Medical Center. He is a Fellow of the American College of Surgeons and a member of the Ohio State Medical Association and American Medical Society. Dr. Ciraldo serves on the SummaCare Utilization Review Board, University Park YMCA Board and Summit County Republican Party Executive Committee. He also takes annual medical mission trips to the Dominican Republic with Medical Ministry International. A "regular" in area 5K runs and the Akron Marathon Team Relay, Dr. Ciraldo is a long-time sponsor and team captain with the Susan G. Komen Akron Race for the Cure. (Term expires 2022)
---
Lewis W. Adkins Jr.
Lewis W. Adkins Jr., was appointed to a term beginning Feb. 3, 2017. An accomplished graduate of Akron Law and a notable civic leader, Adkins is a partner and practice group manager in public law, regulatory and finance, at Roetzel & Andress' Cleveland office. He serves as lead counsel to numerous large, public and private entities in Ohio and Washington, D.C. He also has acted as lead counsel for several multimillion dollar development projects. His clients include public and private entities, as well as diversified energy companies, governmental entities, housing authorities and nonprofit organizations.
Adkins received the School of Law's J. Dean Carro Professionalism Award from the Black Law Students Association in 2015. He also created the School of Law's "Judge James R. Williams" endowed scholarship.
He is the former board chair of the Akron Urban League. His community affiliations include Alpha Phi Alpha Fraternity Inc.; the Cleveland Urban League; the Greater Akron Chamber of Commerce, where he is a member of the Nominating Committee; and the Summit County Consumer Affairs Board. (Term expires 2025)
Joseph M. Gingo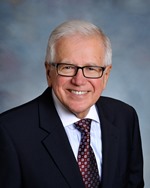 Joseph M. Gingo is chairman, chief executive officer and president of A. Schulman, from whom he served in this capacity from 2008-14. From 2014-16, he served as the company's chairman of the board. For more than 40 years prior, he was employed at the Goodyear Tire & Rubber Co. in a variety of senior leadership positions. He earned a bachelor's degree in chemical engineering from Case Institute of Technology (now Case Western Reserve University), a law degree from The University of Akron and a master's degree in business management from the Sloan Fellowship program at Massachusetts Institute of Technology. In addition to serving as a director of The University of Akron Foundation Board, he has served as a Trustee, director or board member with such area organizations as Greater Akron Musical Association of the Akron Symphony and Northeast Ohio Technology Coalition, Omnova Solutions Inc. and Northeast Ohio Medical University Foundation. (Term expires 2023)
---
Ralph J. Palmisano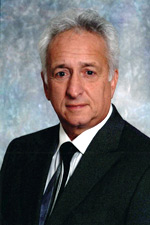 Ralph J. Palmisano was appointed to the Board in August 2010. A partner in the Akron law firm of Leiby, Hanna, Rasnick, Towne, Evanchan, Palmisano & Hobson, LLC, he represents clients in corporate, financing, real estate development, corporate acquisition and product liability defense matters. Mr. Palmisano has lived in the Akron area his entire life. He is a graduate of Akron North High School and The University of Akron and is a member of Lone Star Fraternity. He received his Juris Doctor degree from Cleveland Marshall Law School in 1973 and, before moving his practice to Akron, practiced law in Cleveland for 10 years. He has served on the boards of the Akron City Club, the Community Hall Foundation (Akron Civic Theatre) where he served as President, the Downtown Akron Partnership, the Revere Gridiron Club and the Revere Youth Football Association. He is a member of the Italian American Professional Businessman's Association and is active in the Italian American community of the Akron area. He and his wife, Barbara, have two children and currently live in Medina. (Term expires 2019)
---
William (Bill) A. Scala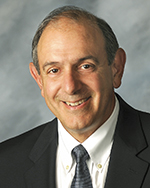 William (Bill) A. Scala, appointed on March 25, 2016, is President and Chairman of Kenmore Construction Co., Inc., responsible for overall company operations including project bidding, negotiations, strategic planning and management. He joined Kenmore in 1972 and served as Controller from 1975 to 1981, President from 1982 to 1985, and President and Chairman since 1985. Previously, he was a Field Accountant for Touche, Ross and Co. He earned a bachelor's of science in accounting from The University of Akron in 1975 and later attended its School of Law. In the community, he has served as a board member and Chairman of the Board at Archbishop Hoban High School in Akron and as a member of the Foundation Committee at the Interval Brotherhood Home in Akron. (Term expires 2024)
---
Warren L. Woolford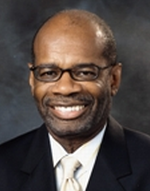 Warren L. Woolford was appointed to the Board in 2009. He is the retired planning director for the City of Akron and began his career with the City of Akron in 1972 as a student intern in the Planning and Urban Development department. He held a variety of positions and in 1988 was promoted to comprehensive planning and zoning manager. He was appointed Director of Planning in June 1993. Woolford is a native of Baltimore, Maryland and earned his Bachelor's degree in social science and secondary education at Coppin State University in Baltimore and received his Master's degree in geography from The University of Akron. A resident of Akron for more than 30 years, he is a graduate of the Leadership Akron Class of 1995. He also is a member of Mount Calvary Lodge No. 76 and Omega Psi Phi Fraternity. In 1994, he was named Outstanding Alumnus by The University of Akron. (Term expires 2018)
---
STUDENT TRUSTEES
Joshua E. J. Thomas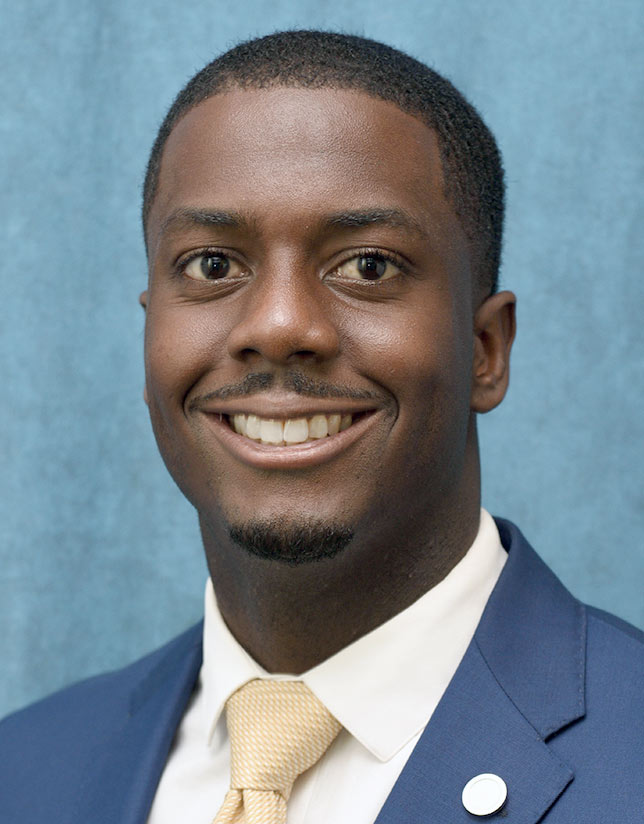 Joshua E. J. Thomas, was appointed as a Student Trustee by Gov. John Kasich on July 14, 2017. An aircraft electrician in the United States Air Force, he is a spring 2017 graduate of The University of Akron with a Bachelor of Science degree in Civil Engineering and is now pursuing a master's degree in Structural Engineering. As an undergraduate, he received The University of Akron Life Award for Diversity as well as the Increasing Diversity in Engineering Academics (IDEAs) Award in 2016, and he has served as an Akron Early College High School Mentor since 2015. He has taken part in many leadership roles in student organizations including Campus Focus, the National Society of Black Engineers and the College of Engineering Dean's Team, and he worked as a student assistant for the IDEAs Program. His other activities included Engineering Student Council, American Society of Civil Engineers and The University of Akron Steel Bridge Team. (Term expires 2019)
---
Zachary D. Michel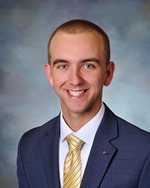 Zachary D. Michel was appointed as a Student Trustee by Gov. John Kasich on July 8, 2016. He is pursuing a Bachelor of Science in Adolescent to Young Adult Education, Integrated History with a minor in Athletic Coaching. He received the UA Leads Gold Leadership Award for the years 2014 through 2016 and serves as a Leadership Education and Program Mentor, an Emerging Leader/University of Akron Ambassador (president for 2016-2017) and on the Student Conduct and Community Standards Board. He was on the Dean's List for the fall 2013 and spring 2014 semesters and has gained educational experience by tutoring Akron elementary students, directing communications and special events for Akron Hope and working as a student assistant in the College of Engineering's Cooperative Education Office. His many activities include AK Rowdies, Alternative Spring and Summer Break programs, EX[L] Student Advisory Committee, Make A Difference Day, Residence Hall Programming Board and Government and Sigma Lambda, among others. (Term expires 2018)
---
ADVISORY TRUSTEES
Anthony J. Alexander
Anthony J. Alexander, named an Advisory Trustee in August 2013, is the retired president and chief executive officer of FirstEnergy Corp. After earning a bachelor's degree in accounting from The University of Akron in 1972, Alexander began his career in the Tax Department of Ohio Edison. He entered the University's School of Law, earned a JD in 1975 and joined Ohio Edison's Legal Department as an attorney in 1976. He rose steadily through the ranks to become senior attorney in 1984; associate general counsel in 1987; vice president and general counsel in 1989; senior vice president and general counsel in 1991; and executive vice president and general counsel in 1996. In 1997, Alexander was elected executive vice president and general counsel of FirstEnergy and became its president in 2000. He was elected president and chief operating officer in 2001, became president and chief executive officer and Board member in January 2004, and retired in 2015. (Term expires 2019)
---
Sandra Pianalto
Sandra Pianalto, who retired in 2014 as president and CEO of the Federal Reserve Bank of Cleveland, is the first person to hold the Advisory Trustee position established by the Board in 2011. She also serves the University as Executive-in-Residence and FirstMerit Chair in Banking in the College of Business Administration. Pianalto is chair of the board of University Hospitals and is a past chair and a life director of the board of United Way of Greater Cleveland, as well as a member of many other community boards, including College Now Greater Cleveland. Pianalto is a graduate of The University of Akron and The George Washington University. She joined the Federal Reserve Bank in 1983 and progressed through the ranks to become its president in 2003. (Term expires 2018)