Ted Mihaila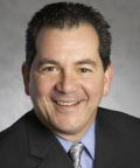 Title: Senior Vice President & Controller, Timken Company
Dept/Program: Daverio School of Accountancy Advisory Board

---
Professional & Academic Experience
J. Ted Mihaila retired from the Timken Company after 41 years of service as senior vice president – controller, and an officer, in December 2016. During his tenure in that position beginning in 2006, Mihaila directed the company's compilation, analysis and reporting of accurate and timely financial results. Under his guidance, the finance team provides information that enables company leaders to make strategic decisions about growth opportunities, investments and markets.

Mihaila's previous assignments included the role of vice president - business development and controller in the Industrial Group. He directed the development of long-term strategies and implementation of tactical plans to accelerate the Industrial Group's growth through acquisitions and affiliations. In 2000, Mihaila was named controller for the company's former Industrial Group. Mihaila joined the company in 1975 and was promoted to an accounting role in 1977. He has managed finances for various Timken production facilities and business groups.

Mihaila serves on the board of Habitat for Humanity of East Central Ohio and Walsh University's Deville School of Business Advisory Board. Mihaila received a bachelor's degree in accounting from the University of Akron and a master's degree in business administration from Kent State University.
---