Tweet
Experts to discuss rebuilding U.S. economy at UA-sponsored summit
03/06/2013
Richard Ciccarone
---
The campus community and general public are invited to The University of Akron's Quaker Station from 7 to 9:30 a.m. on Tuesday, March 19, for the third annual Economic Summit hosted by the Department of Finance in the College of Business Administration.
Panelists Richard Ciccarone, Barry James and Stuart Lichter, experts on the complexities of today's difficult U.S. economy, will headline a breakfast panel discussion — "Rebuilding the Economy to Last Beyond 2013." UA's James Thomson, professor and chair of the Department of Finance, will moderate the forum, which will cover topics such as low interest rates, high deficits and opportunities for future growth.
Barry James
---
Ciccarone, a UA alumnus who serves as managing director and chief research officer for McDonnell Investment Management, and James, president and portfolio manager of James Investment Research and president of James Advantage Funds, are experts in the area of investment research. Lichter, president and chairman of Industrial Realty Group, is a nationally recognized expert on repurposing commercial property.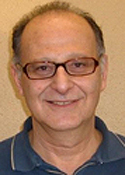 Stuart Lichter
---
"We want people to understand what is needed to form a strong foundation and grow the economy – in 2013 and beyond," said Thomson. "Our panelists will bring years of experience and expert opinion to the discussion, and every attendee will leave with a greater understanding of issues critical to ensuring the long-term financial health of the United States."
This seminar qualifies for 1.25 hours of CPE credit for Certified Professional Accountants, 1.25 hours of CLE credit for attorneys and 1.5 hours for certified financial planners. Tickets are $30 per person, $300 for a table of eight and $1,000 for a corporate sponsorship and table of eight.
Register and purchase tickets before March 12 at The Economy 2013. Quaker Station is located at 135 South Broadway.

Story by Tyeal Howell
---
Media contact: Laura Massie, 330-972-6476 or massie1@uakron.edu.