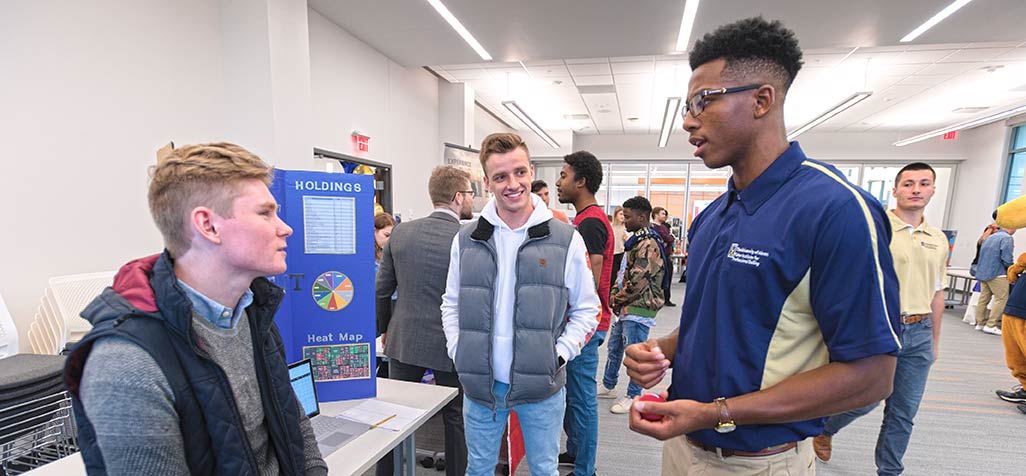 Business Communication
Pathways for Communication Skill-Building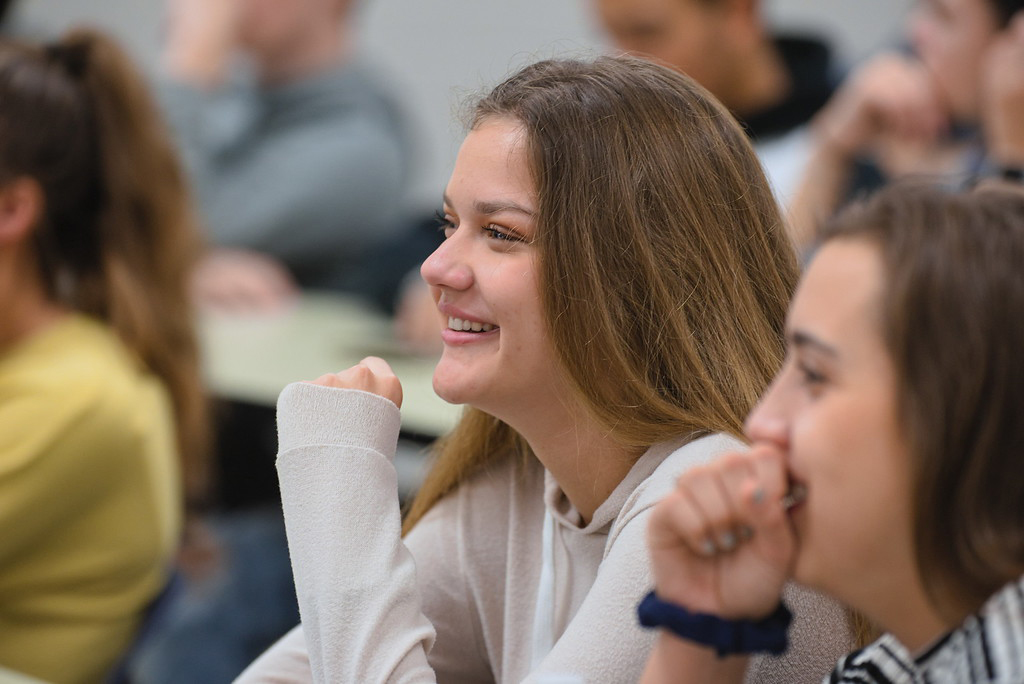 Business Communication Course
Business Studies 6100:230 (3 Credits)
Business Communication is a course requirement for all College of Business majors. Our Business Communication faculty expertly combine scholarly communication theory with applicable professional experience. Students will obtain the knowledge and ability to use writing and oral communication skills in a professional environment to effectively persuade others and to mobilize action among various organizational stakeholders. With defined learning outcomes centered on presentational communication, interactions in the workplace, and business writing, our Business Communication coursework equips students with the necessary tools to fulfill communicator roles as educator, analyzer, and as change catalyst.
Business Communication Programming (COMMventions)
A significant portion of our unique EDGE professional development offerings is communication focused. Our COMMventions program combines our exciting Communication in Practice speaker series, a slate of discussion topics and co-curricular workshops, as well as other enriching opportunities for students to compete, self-reflect, and analyze the communication of others. Tied directly into our EDGE program is the COMMventions Badge. This achievement combines communication conventions with inventive ideas to enhance presentations and professional writing. In addition to supplementing our Business Communication learning outcomes, COMMventions takes a holistic and scholarly approach, covering topics in persuasion, argumentation, and rhetoric in business contexts.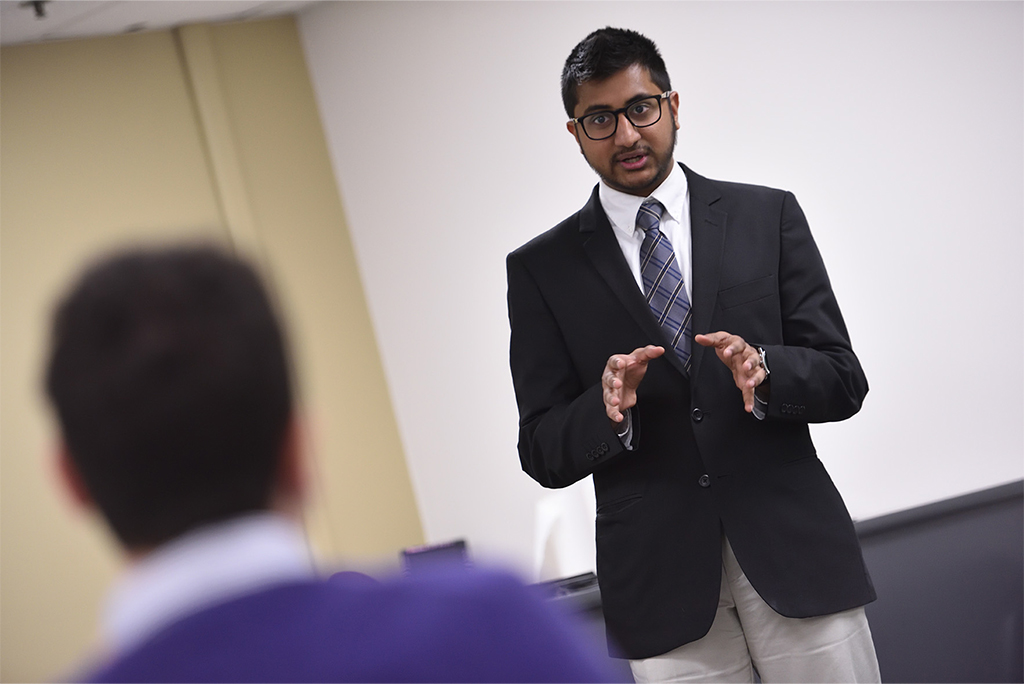 Our "i" is on COMM
The University of Akron College of Business has our "eye" on cutting-edge approaches to Business Communication. Our students are taught that they are part of the conversation, so collectively, our "I" is on COMM.
Our "i" is on COMM is CoB's contemporary "lens" for Business Communication
Components at the Center of Communicative Success
Information
Gather information pertinent to the content of the message, preparing yourself to correspond knowledgably about and relay to others the background of the communication.
Investigation
Launch an investigation, conducting all the necessary research you will need to produce a final communication.
Implication
Evaluate the implications of your message, predicting the potential future effects of the communication and considering its impact in a broader context.
Innovation
Critically think about innovative ways of communicating the message and problem solving, developing an appropriate format and brainstorming unique solutions to share with your intended audience.
Illumination
Highlight and illuminate the most important ideas of your communication, strategically organizing your message.
Incubation
Let your ideas incubate, continuing to edit and improve your final communication product.
Implementation
Implement your communication, emphasizing key parts of the message and initiating follow-through where needed.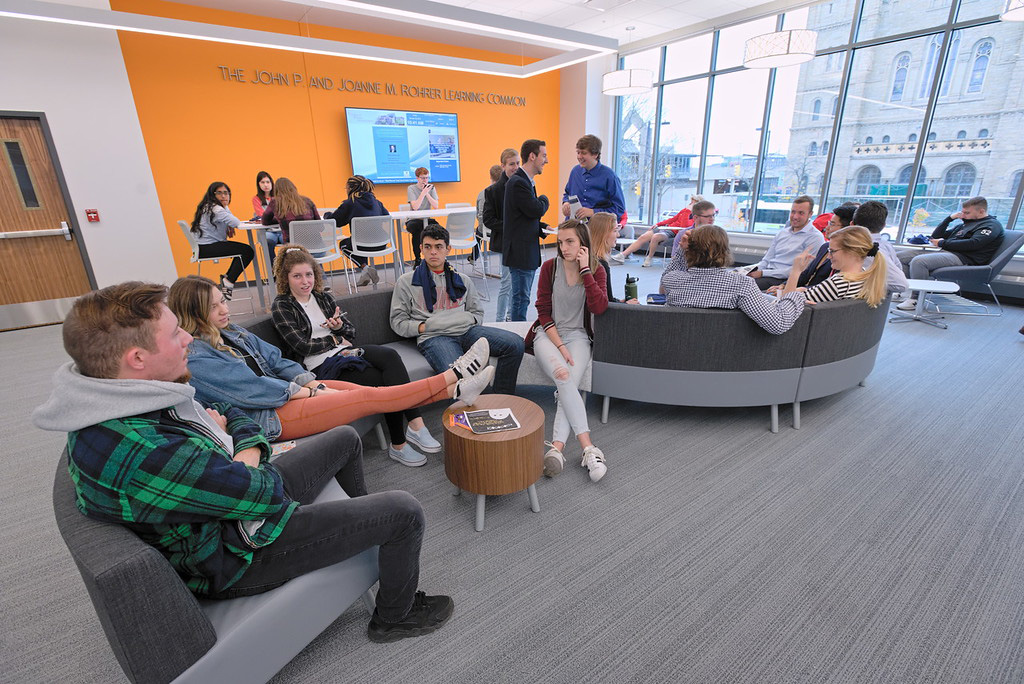 Business Communication: An Investment in Student Success
The University of Akron College of Business views Business Communication programming as a necessary investment in student success and our students' future professional marketability. Our in-house Business Communication Practitioner gives invited presentations in courses across our CoB curriculum and offers co-curricular workshops and one-on-one communication coaching sessions.
As part of our student-centered professional development opportunities, the College of Business has formed a licensing agreement with PitchVantage: Better Practice. Better Presentations. Current students wishing to use PitchVantage for presentation and interviewing practice can contact Mark Rittenour, Business Communication Practitioner, at mritten@uakron.edu.