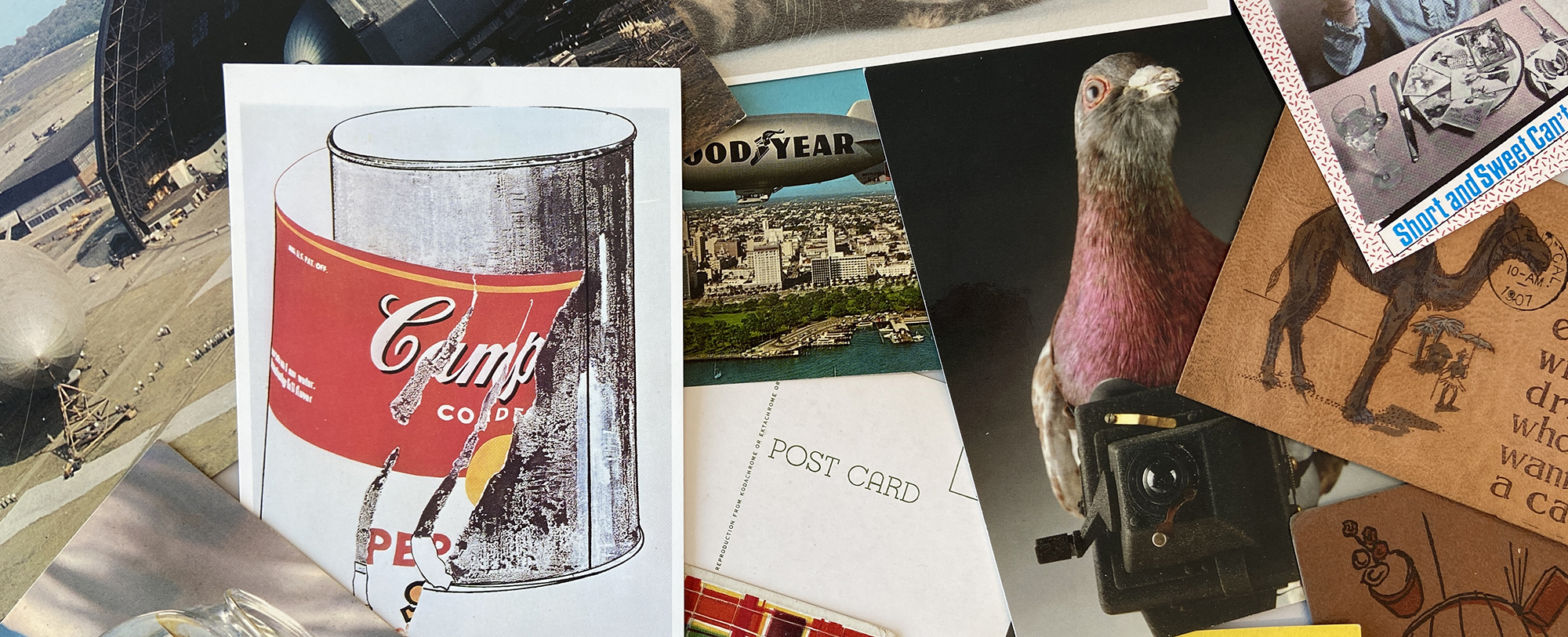 Akron Postcard Club
The Akron Postcard Club invites postcard enthusiasts from Northeast Ohio to gather once a month to explore the history of the medium, from prominent artistic themes, unique materials formats like leather or wooden postcards, and interesting messages written on the cards of the Institute's David P. Campbell Postcard Collection.
Meetings are held on the last Wednesday of every month from 6:00 to 7:00pm ET at the 4th floor Institute for Human Science and Culture Library at the Cummings Center for the History of Psychology.
The club is free to attend, and members receive a membership (post)card and monthly kits at each meeting to create or customize their own unique postcards.
Next meeting:
Wednesday, September 29th from 6:00pm-7:00pm ET
Join us for a "tour" of Akron through the years thanks to the David P. Campbell Postcard Collection.
Akron Postcard Club Meeting Themes:
July: Fancy Writing
August: Rotating Wheel Postcards
September: Exploring Akron through Postcards
October: Halloween Postcards