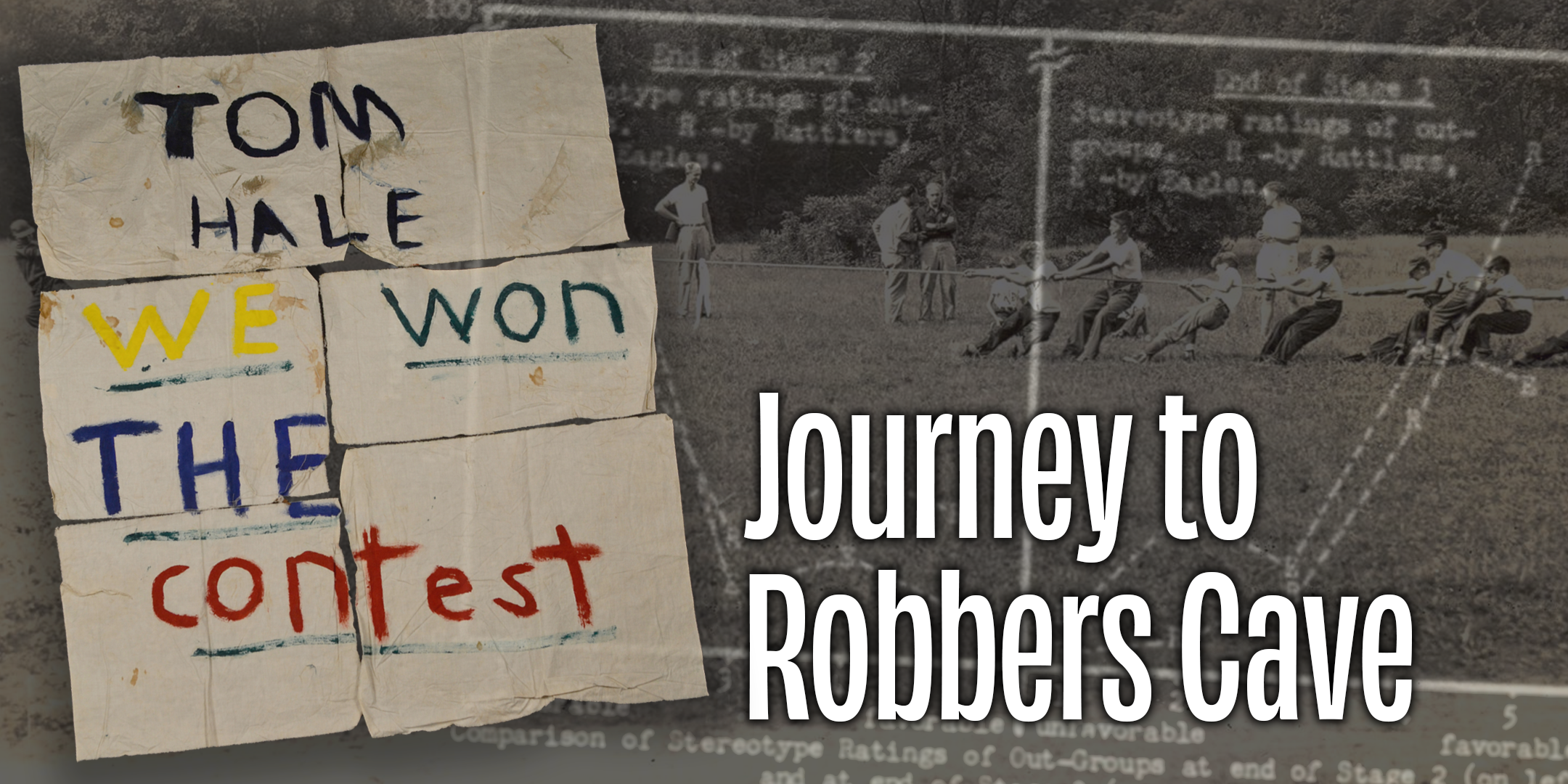 Journey to Robbers Cave
April 26, 2022 through May 28, 2022
Past Exhibit
---
On the heels of WWII, just over 70 years ago, a team of psychologists boldly set out to uncover the solution to global conflict. Their lab? Boys' summer camps. Their goal? Set 11- and 12-year-old boys against one another in order to discover what, if anything, could restore peace. The result? One of psychology's most enduring and controversial series of studies, known collectively as the "Robbers Cave studies." Journey to Robbers Cave tells the story of the camps and the psychologists who led them.
The story is featured in a newly released print edition titled "Brain Meets World" published by Behavioral Scientist. This pop-up exhibit was designed in collaboration with Behavioral Scientist. Copies of "Brain Meets World" are available for purchase in the museum store.
About Behavioral Scientist
Behavioral Scientist is a nonprofit digital and print magazine that offers readers original, thought-provoking reports from the front lines of behavioral science. Born out of the labs and offices of leading researchers, practitioners, and journalists, their mission is to help readers make sense of today's world through a deeper understanding of human behavior. They publish articles on humanity's most enduring questions and today's most pressing challenges, with a focus on original columns and commentaries. Contributors include Nobel Prize and MacArthur winners, best selling authors, and leading academic and applied scientists.
Plan Your Visit
Get more information on hours and admission.
Health & Safety Information
Please stay home if you do not feel well, have been diagnosed with COVID-19, or had direct contact with an individual diagnosed with or suspected to have COVID-19. Get more information on our current health & safety precautions.
Travel, Parking, and Accessibility
Get more information on travel, parking, and accessibility.