Two UA start-up companies benefit from Ohio Third Frontier grants
07/07/2020

Two University of Akron (UA) start-up companies, PolyLux LLC and S4 Mobile Laboratories LLC, are among the latest recipients of grants from the Ohio Third Frontier Commission.

PolyLux was awarded $150,000 and S4 Mobile Laboratories was awarded $100,000 from the Ohio Third Frontier Technology Validation and Start-up Fund (TVSF), which provides grants to Ohio institutions of higher education and other nonprofit research institutions. The commission on June 24 approved $5.34 million in funding to help move new technologies and innovative products into the marketplace.
Medical technology
PolyLux, located in Akron, was awarded $150,000 for the development and commercialization of an adhesive used in medical bandages that adheres strongly but can be removed without causing pain or damage to a patient's skin.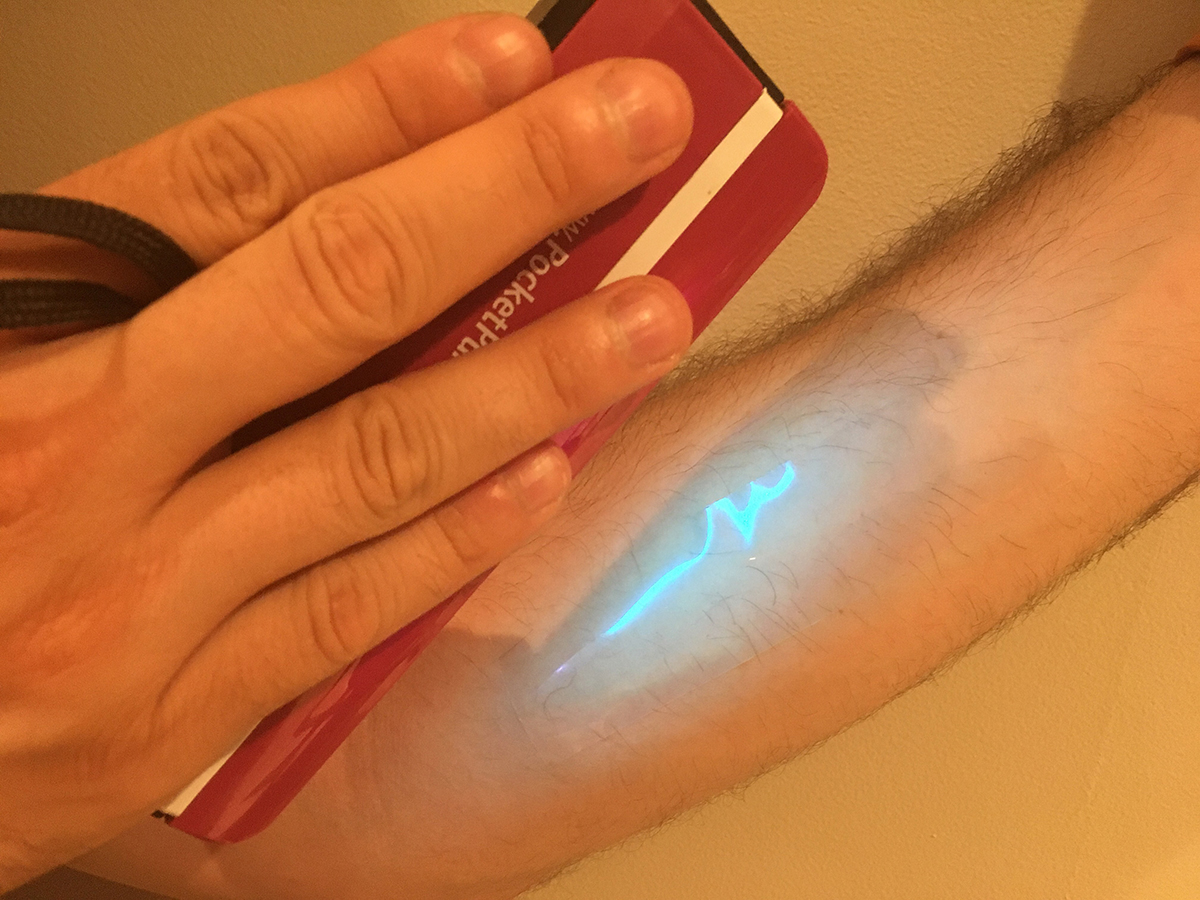 PolyLux's light-releasable adhesive is intended for use in large medical bandages.
Associate Professor of Polymer Science Dr. Abraham Joy and Dr. Kaushik Mishra, a polymer science student, launched PolyLux in 2016 to develop and commercialize the new adhesive technology designed to facilitate the easier removal of bandages, thereby reducing pain and injury in patients. Mishra had been working on the product since 2014. The product, a light-releasable adhesive, is intended for use in large medical bandages, like those applied during negative pressure wound therapy used to treat severe wounds such as diabetic foot ulcers and large surgical incisions. PolyLux has recently built new labs at Bounce Innovation Hub in Akron, which is key in optimizing the new products, and expanded the team with professionals such as Dr. Matthew Healy, who is developing key strategic partnerships.
Finding human remains
S4 Mobile Laboratories, located in Fairlawn, was awarded $100,000 for the development and commercialization of a spectroscopic probe to locate human burial sites in shallow subsurface soil.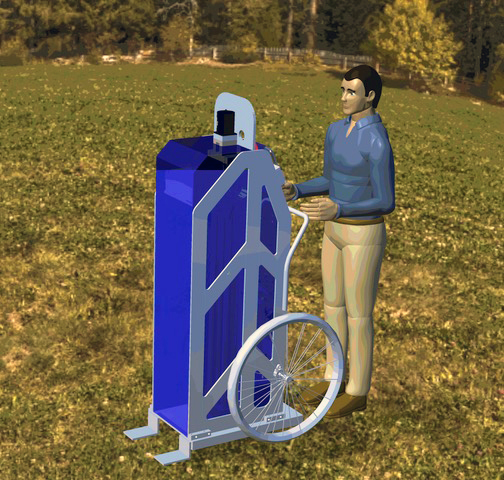 The S4 Subterra Grey model P inserts a spectroscopic probe into the ground to detect buried human remains.
The mobile soil laboratory, called Subterra Grey, will allow law enforcement, FBI and military operators to rapidly and efficiently find and recover bodies of murder victims, fallen soldiers and others whose remains are currently lost. S4 Mobile Laboratories is led by CEO Chris Matney; CTO Dr. David Perry, professor emeritus of chemistry; and Dr. Linda Barrett, associate professor emeritus of geosciences. Field validation of the prototype Subterra Grey is being undertaken by Afrin Lopa, a Ph.D. chemistry student. The company is currently pursuing patents. The technology might also be applied to environmental problems such as mapping the nutrient runoff that contributes to harmful algal blooms.
"UA's start-up companies are fortunate to have access to Ohio Third Frontier's Technology Validation and Startup Fund, which often fills in a gap to support the refinement of prototypes and ready a company for future investment," said Elyse Ball, project manager for the University of Akron Research Foundation. "Both PolyLux and S4 Mobile Laboratories are perfectly positioned to make the most of this new funding as they translate UA technologies into marketable products."
UA began submitting to TVSF in 2012. Since then, UA labs have received 17 Phase 1 awards totaling more than $1 million. (Phase 1 awards support early stage prototyping and testing.) Also during that time, 13 Phase 2 awards totaling more than $1.6 million were awarded to support privately owned start-up companies that are licensing University technology.
---
Media contact: Alex Knisely, 330-972-6477 or aknisely@uakron.edu.