New degree:
BBA in Business
Data Analytics
The new B.B.A. in Business Data Analytics is designed to meet the growing demand for professionals who can gather, sort and interpret large amounts of data to help businesses solve problems and operate more effectively.
This STEM-designated program combines coursework in business, economics and data analytics to provide students the knowledge, skills and hands-on experience needed to develop data-driven solutions in finance, insurance and other industries.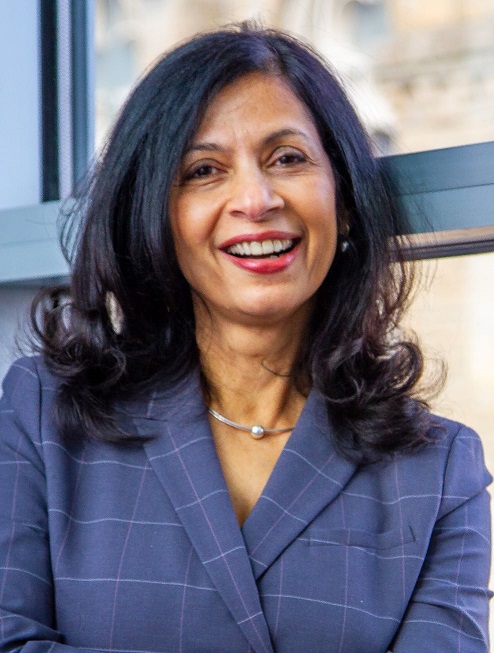 ' The World Economic Forum considers data analytics one of the most in-demand job categories. Our undergraduate degree combines data analytics with critical thinking and problem solving skills, and is highly demanded by employers looking to fill analyst positions. When combined with the soft skills learned in this program such as communication and teamwork, students will have built a strong skill-set which is transferable across many industries, and is especially sought after by finance and insurance industries, two of the largest employers in Northeast Ohio. This degree is an especially relevant option for quantitatively oriented students considering business or engineering, two very strong areas of undergraduate study at The University of Akron. '
Professor Sucharita Ghosh, Ph.D.
Chair of the Department of Economics
What you will learn
You will build mastery in:
the application of economic theory in the analysis of data,
the ability to think critically,
how to communicate effectively, and
the use of data-analytics software used broadly in industry and nonprofits.
An advisory board of regional business leaders encouraged us to develop the degree, and they also helped define the curriculum.
Students in the program will be prepared to earn an SAS certificate in Economic Data Analytics, which has the potential to increase earnings power.
Practical experience
You also will have the opportunity to gain hands-on experience applying economic theory in professional settings, ideally through an internship. Because of our deep connections regionally, we are able to place several students each semester.
Curriculum
Demand for economics data analysts
Economics is ranked among the "Best College Majors for a Lucrative Career" according to Kiplinger.com.
Economics is ranked No. 5 on the list of "Top 10 College Majors" according to Princetonreview.com.
Business analytics is listed as the highest-paying business major ($129,800) on a recent list of "The College Majors with the Highest Salaries — and the Best Prospects" on Forbes.com
Business Analysis is ranked as the No. 9 major on the list of "Highest Paying Jobs with a Bachelor's Degree" on Payscale.com, and Economics and Mathematics is ranked No. 10.
Employer demand for market research analysts is predicted to grow 23% over the 2016-26 period (much faster than average) according to the Bureau of Labor Statistics.
Business analytics was the most sought-after major area by employers at the UA Spring 2019 Internship & Career Fair
According to a recent article in MIT Sloan Management Review, 59 percent of managers reported they are using analytics to gain a competitive advantage, yet only 20 percent of their firms are considered analytic innovators, and 34 percent stated they are "analytically challenged."
Career opportunities
Career opportunities include:
business analyst
data analyst
operations analyst
financial/securities/investment analyst
pricing analyst
market analyst
international business
business forecaster
In addition to the bachelor's degree in business data analytics, UA offers a business analytics concentration within its Master of Business Administration program for students of the new BBA in Business Data Analytics to continue their training, and this year hosted its inaugural Business Analytics Innovation Summit. More information.
Salary estimates
See pay estimates for economic analyst professionals, from PayScale.
SAS certificate
Each student earns a certificate in Economic Data Analytics in partnership with the SAS Global Academic Program. The certificate will demonstrate to employers your strong economics and programming skills in SAS, meaning you are ready to meet the data analytics needs of business and nonprofits.
Accreditation
The College of Business Administration is an AACSB dual-accredited business school with undergraduate and graduate programs that consistently rank among the best in the nation. Each of the CBA's undergraduate majors and graduate programs are designed with input from corporate professionals, ensuring our degrees are relevant for the businesses of today and tomorrow. Our mission is to prepare students to become competent and responsible business professionals and leaders who are equipped to make a meaningful difference in the world.
Take the next step!