---
UA Arts Administration News
---

Curating International Artist Exhibits
International artists Kristine Kenmochi and Katia Kush's performance art was curated by Shannon Goede in the Emily Davis Gallery. The impact of performance art captures the audience through video and mixed media which draws them in to experience a dynamic art form.
Featured on UA to Z radio show broadcast
Kat Wentz shares her work with the Akron Art Prize and UA's Arts Administration Program. Currently, Kat is the 2015 Arkon Art Prize Assistant Intern and a Graduate Assistant in the UA Arts Administration Program.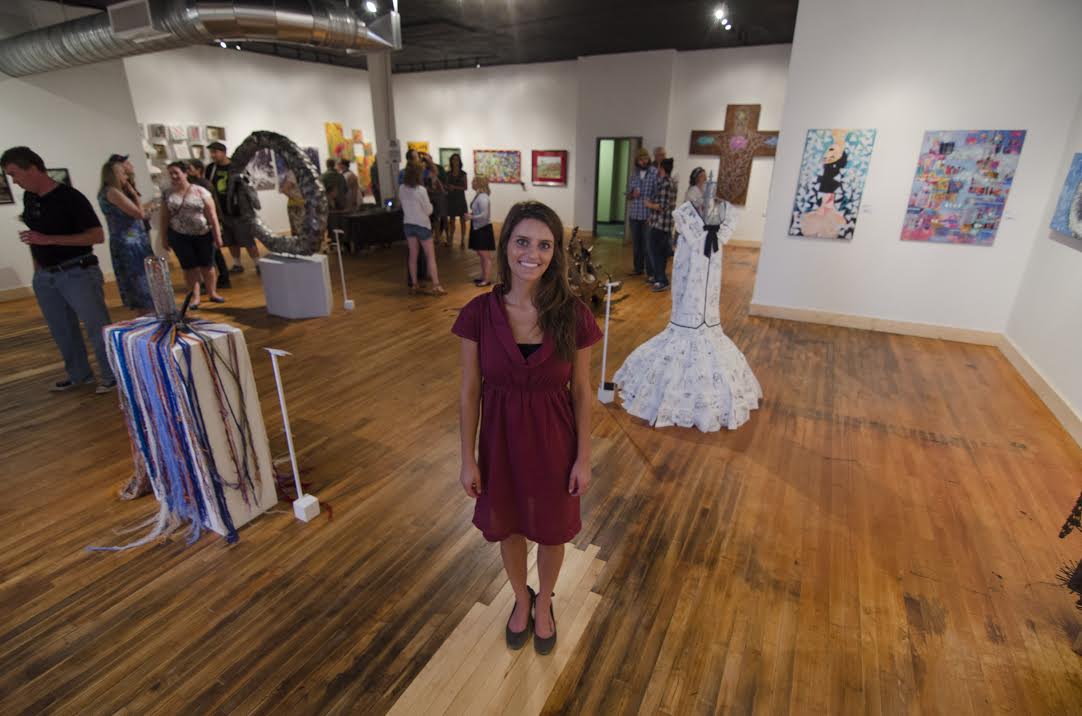 Colloquium course "road trip" connects students to professional art administrators
Kara Stewart led networking "road trips" to Pittsburgh and Cleveland, two nearby by cities with some of the nation's most accessible communities for professional arts administrators.
Then in Akron, a city featuring a vast collection of professional and community-based art organizations (Akron Civic Theatre and Akron Art Museum to name a few), students further engaged art leaders in theatre, dance, and the visual arts. Learn more about UA networking trips and on-campus guest speakers.
Professional experience gained by Graduate Assistantships
Arts Administration graduate assistants work in vital positions on campus, supporting the performing and visual arts at The University of Akron while training for future careers in arts administration.
Students awarded an assistantship are provided a tuition waiver and living stipend!
---
Alumni
---

Leaders in the Arts
Alumni spotlights feature rising and established UA Arts Administration graduates making an impact in their professional fields and communities.
Alumni of UA Arts Administration
---
Attend an event worked by UA Arts Administration students
---
Arts Administration students work in nearly all aspects of arts. Support the arts by attending events our students work - as graduate assistants, interns, or professional staff!
In 2015/2016, our students will be working on campus and at the following non-profits:
UA School of Dance, Theatre,
and Arts Administration
Dance and Theatre Performances
UA School of Music
UA Myers School of Arts
---
Faculty and Students
---

Faculty member awarded Ohio Arts Council Grant for independent non-profit youth outreach
When off-campus, Kara Stewart (Arts Administration Faculty) works professionally with her non-profit Art Sparks, which she co-found. Most recently, she received a prestigious Ohio Art Council grant to advance the Art Sparks mission!
Art Sparks is an educational outreach program. To learn more about Kara and Arts Sparks, explore the following links.
Arts Administration Faculty Bios

Arts Administration student lands dream job
Libby Doss recently landed her dream job as Development Manager at The Frick Art & Historical Center in Pittsburgh, PA after completing her course work in the UA Arts Administration program. Her thesis, exploring programming success at the Massillon Museum, is also nearly completion.