Mary Finnerty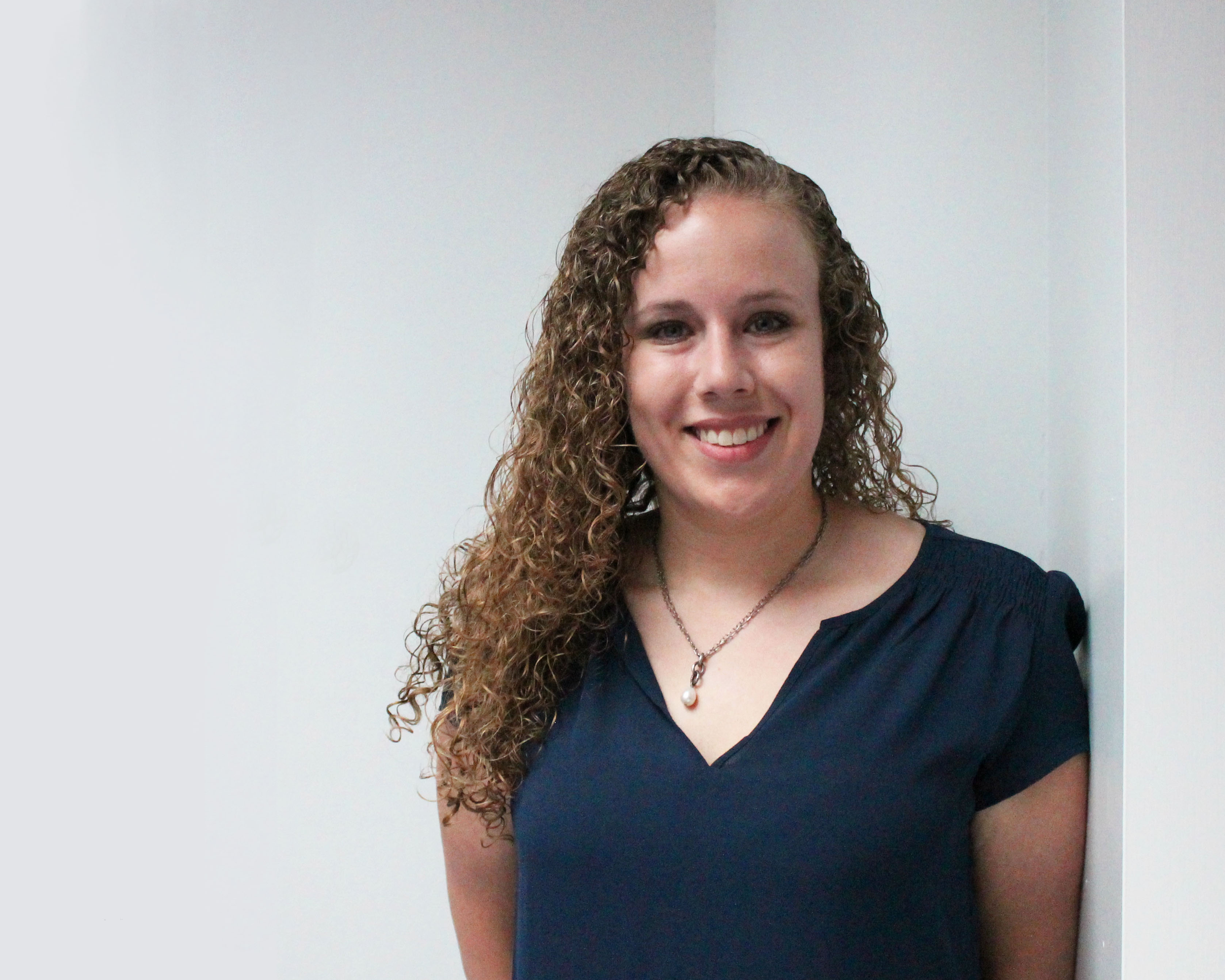 Mary Finnerty's enthusiasm for music began at a young age where she played trombone, bass guitar, and bagpipes in middle school. From there, she composed her first piece of music for her high school band. Due to her love for performing arts, she followed her heart and pursued an education in music. She graduated from Cedar Crest College in Allentown, PA in 2012 where she received her B.A. in Music with an emphasis on Trombone Performance. During and after college, Mary performed different instruments with many ensembles such as Moravian College Trombone Ensemble, Cedar Crest College Orchestra, Penn York Highlanders Bagpipe Band, and numerous musicals such as Chicago, Leader of the Pack, Hello Dolly, and Music Man. While studying at Cedar Crest, she was Intern to the Executive Director at the Allentown Symphony Association. Being under excellent leadership and a tremendous role model, it was here where she discovered her passion for arts administration. After graduating from the University of Akron, Mary is aspiring to spread the importance of the arts to communities and children at a non-profit performance venue.
Natalie Grieshammer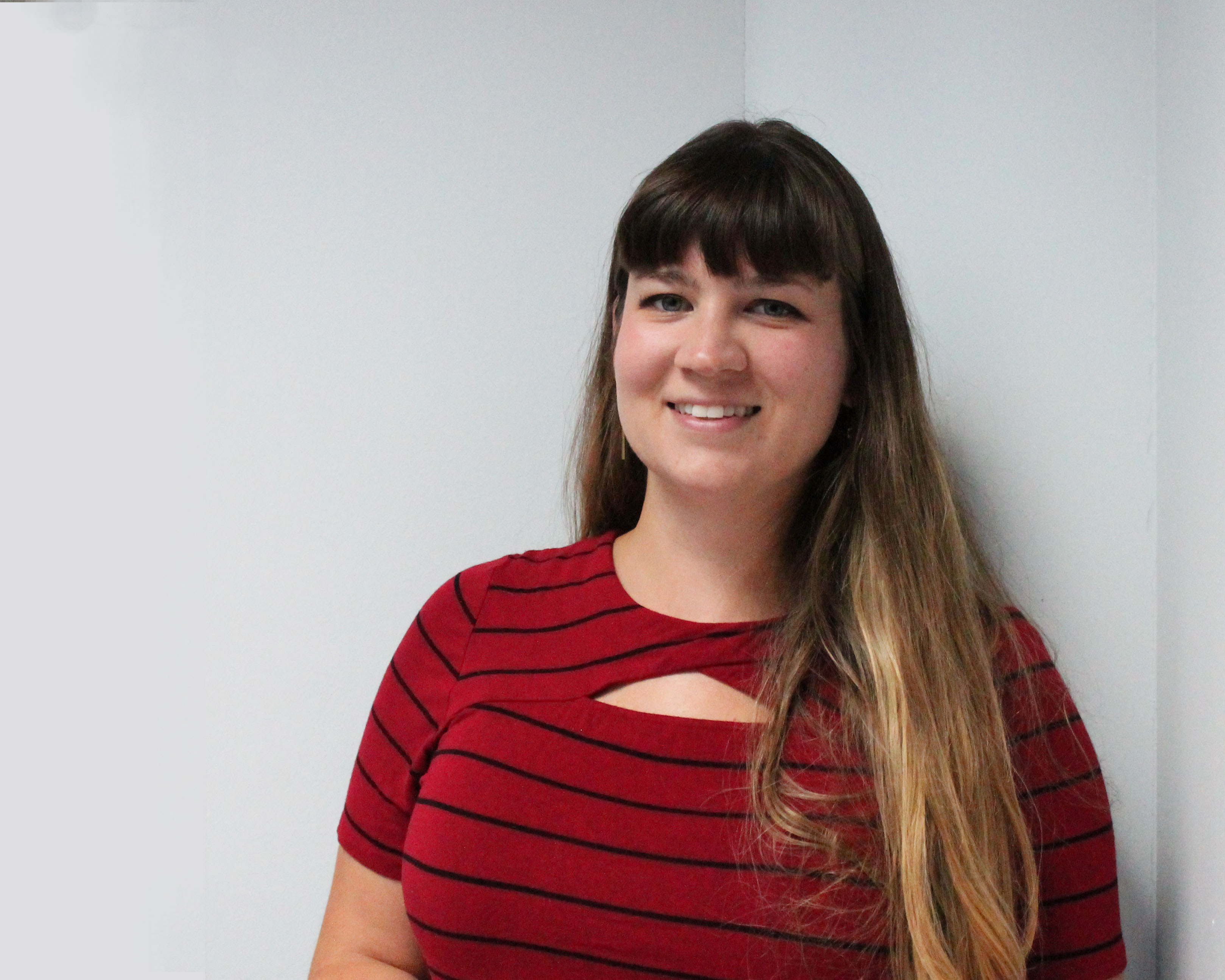 Natalie Grieshammer is a working artist living in Cleveland. She received her BFA in 2013 from the Cleveland Institute of Art in Fiber and Material Studies with an emphasis in Visual Culture. The subject matter of her work focuses on valuing femininity through using fiber processes as metaphors as well as digital collages using feminine iconography. Natalie has appeared in several shows since she graduated including Six in the Studio at Cleveland West Artist League and Close Connections at Praxis Fiber Workshop. She also has two artist books in the permanent collection at the Cleveland Institute of Art. Since graduating from CIA, Natalie has served as the Supervisor and Surface Design collaborator of the Dye Studio at Art of Cloth, a local women's clothing company. This experience allowed her to realize her potential for management within the arts. Currently, Natalie also teaches surface design classes and workshops at Praxis Fiber Workshop, a studio in the Collinwood neighborhood of Cleveland. Through her coming experiences in the Arts Administration program and Assistantship at The University of Akron, Natalie hopes to be a leader in the arts communities of North East Ohio. Natalie is very passionate about the Akron and Cleveland communities and is excited to be a part of their flourishing and ever-growing arts programs and institutions.
Rachel Murar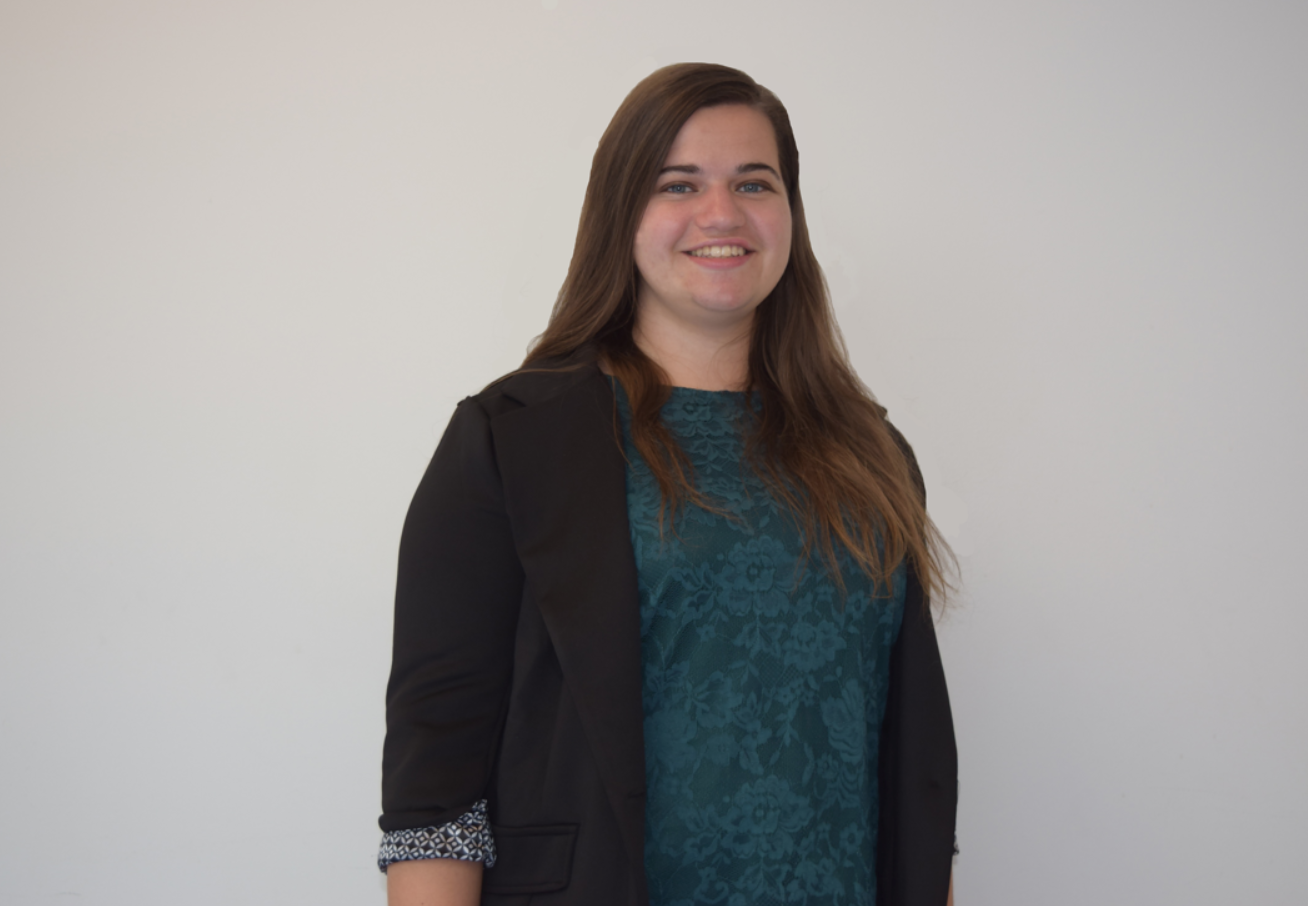 Rachel M. Murar is a graduate of Cleveland State University, where she obtained a Bachelor of Arts in Theater and a Bachelor of Science in Special Education. As a member of the Mandel Honors College, Rachel was the first student to obtain an Honors Degree in theater from the program. Rachel also was the first recipient of the W. Benoy Joseph Endowed Scholarship, given to a student interested in Management and Marketing. She is thankful to pursue that dream within this program here at Akron, now in her second year. Currently, she is a Theater Instructor at Solon Center for the Arts. She has directed productions at CSU, Twinsburg Public Library, and SCA. She has stage managed with Cleveland Shakespeare Festival and Ensemble Theater. Rachel was an Intern at Cleveland Playhouse and Great Lakes Theater Company. While at Great Lakes, she was a Student Organizer for their Autistic friendly performance of A Christmas Carol. This was a profound experience and she hopes to create more of those in the future. Recently, Rachel branched into new areas and Interned with the Greater Cleveland Aquarium. There she created an education program about sharks that will be used in the current school year. Rachel has enjoyed working with her professors in the past year and looks forward to finishing strong at Akron.
Libby Abbott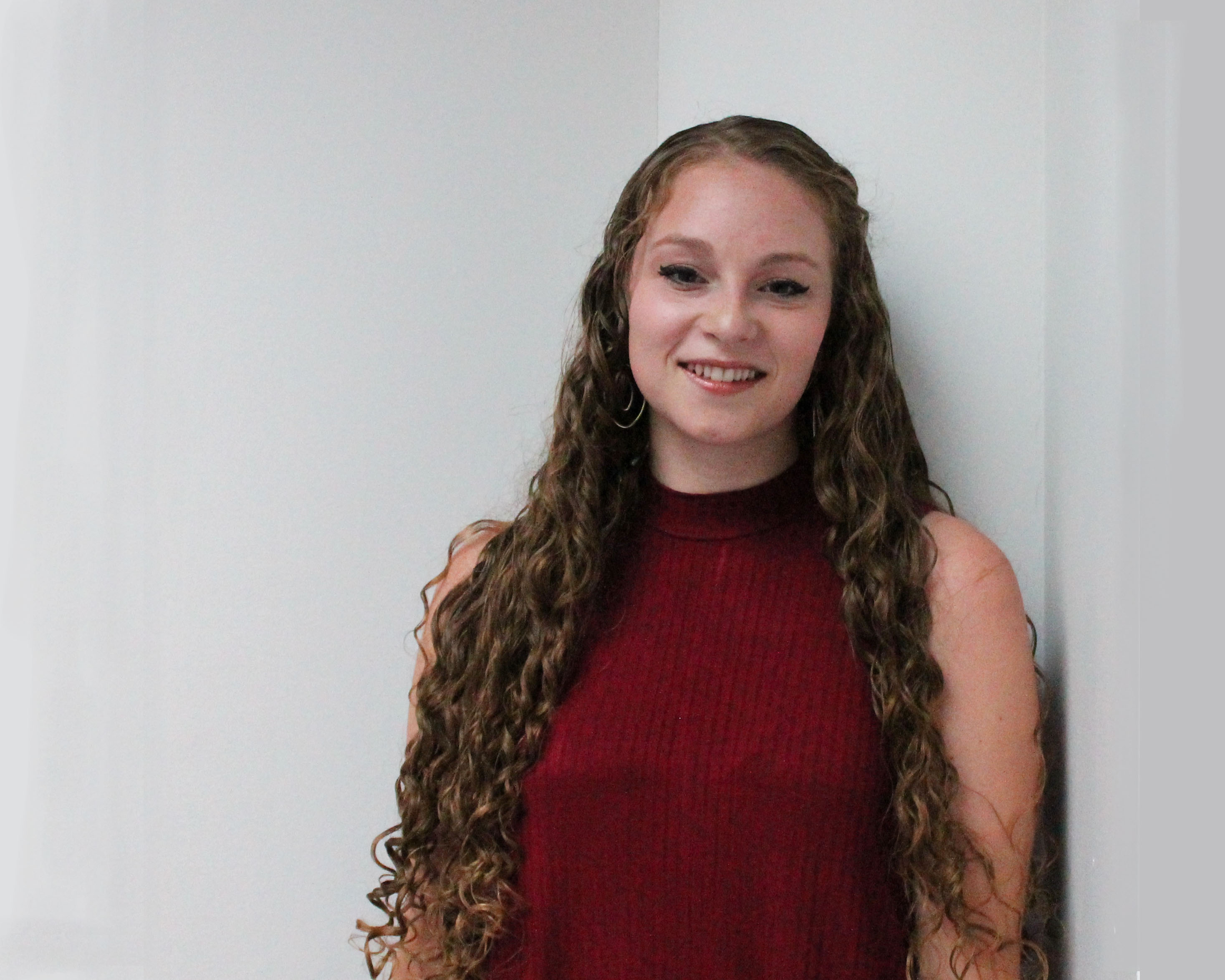 Libby Abbott is a native of Midlothian, Virginia. Libby earned her B.M. in Oboe Performance at the Jacobs School of Music at Indiana University in 2016, studying with Professor Linda Strommen as a Premier Young Artist scholarship recipient. While at Indiana University, she attended the Hidden Valley Music Seminar's Master Classes with Elaine Douvas and was a participant at the John Mack Oboe Camp and the Oxford Oboe Camp. She has also worked at the National Repertory Orchestra in Breckenridge, Colorado as the Development Intern. During her first year at the University of Akron, Libby served as an Intern for the Akron Symphony Orchestra. While visiting home in Virginia, she works as a volunteer for Chesterfield CASA, a nonprofit organization that seeks to advocate for abused and neglected children in the Chesterfield area. Libby is passionate about the arts and plans to use her passion and performance background to work in Arts Administration to ensure the presence and growth of arts within our communities
Courtney Horne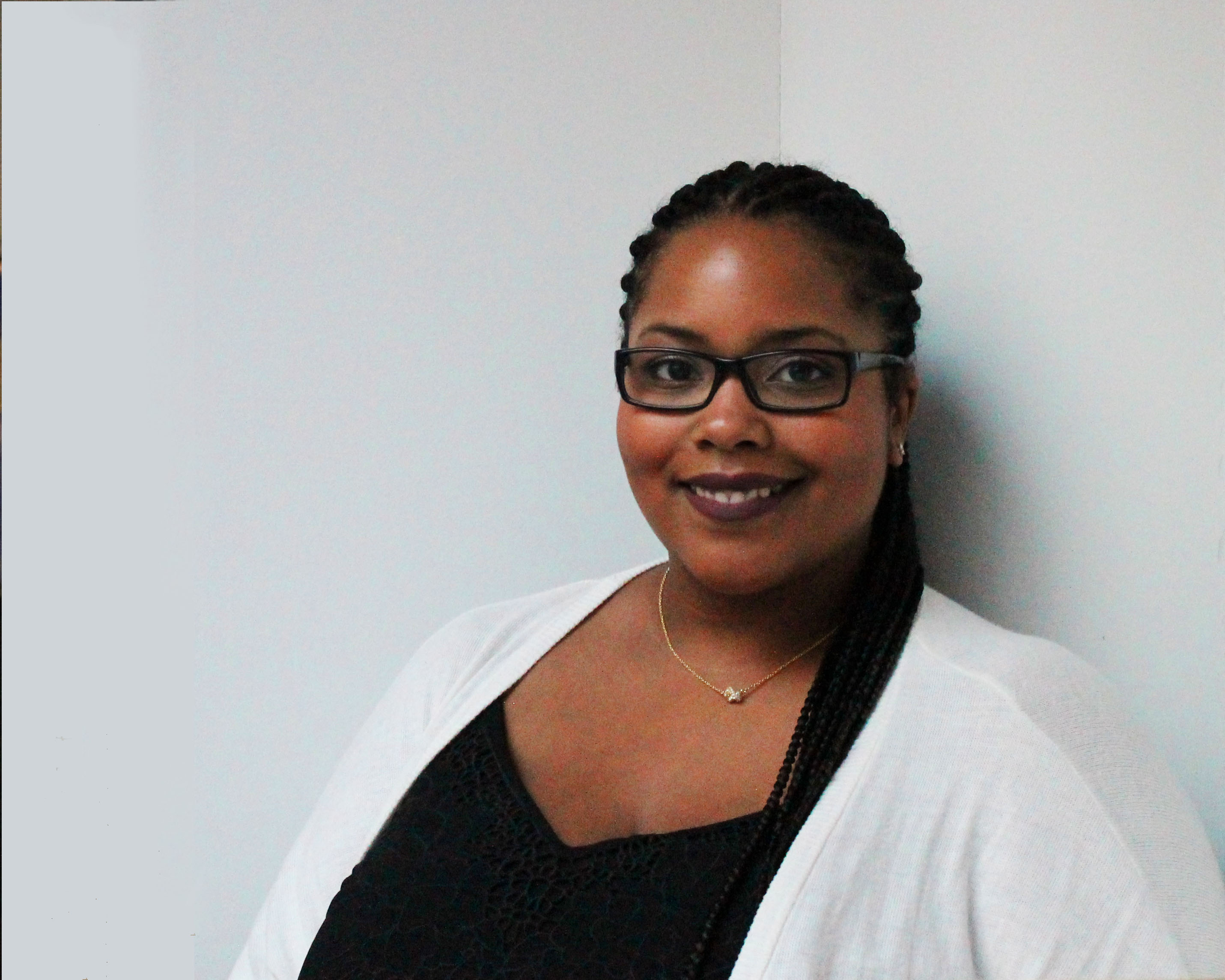 Courtney Horne is a second-year Graduate Student. She received her B.A. in Acting/Directing from Baldwin Wallace University, graduating on the Deans List in 2015. Courtney was heavily involved in her sorority, serving on the Executive Board as Vice President of Chapter Operations and attending the sorority's annual, regional conference in Chicago in 2014. She was a member of the Arts Management Association(AMA) at Baldwin Wallace. With AMA she aided in planning annual fundraisers and in 2015 attend a network trip to Philadelphia, PA; touring companies such as: The Walnut Theater, The Kimmel Center for the Performing Arts, and the Philadelphia Arts Alliance. While at Baldwin Wallace she served as a director and actor in the theater department, recently starring Cat on a Hot Tin Roof. Throughout Courtney's undergraduate career she interned at local theaters such as Mamai and Dobama Theater. This past summer she managed fifty students and seven teaching artist as a Site Coordinator for the Artworks program with the Center for Arts-Inspired Learning, formerly known as Young Audiences. Through this experience Courtney found her love for community outreach and youth exposure to the arts. In the future she hopes to open her own nonprofit organization dedicated to empowering young people through arts education and 21st century job skills needed for their success. Courtney is honored to return to the GA team and looks forward to completing her graduate career at The University of Akron.
Rachel Conklin

Rachel Conklin is a violinist currently pursuing a Master's of Arts in Arts Administration from the University of Akron. Rachel holds a Master's of Music from the University of Akron and a Bachelor's of Music from State University of New York at Fredonia in Fredonia, New York. From an early age, music developed into a passion beginning with violin lessons using the Suzuki method. From there, Rachel pursued music with individual and group lessons, summer music festivals, county and state festivals, and youth orchestras. Rachel has collaborated with many music groups and ensembles over the years. She has enjoyed performing with the Southern Tier Orchestra, the Orchard Park Symphony Orchestra, the Bemus Bay Pops Orchestra, the Allegro Youth Orchestra, and Barrage! Rachel enjoys performing music that ranges from classical to punk rock. Primary teachers include Alan Bodman (violin and viola), Dr. David Colwell, Dr. Linda Sinanian, Dr. Chin Kim, and Ellie Kang. An avid teacher herself, she maintains violin studios at Wadsworth Music and Studio Strings in Wadsworth, Ohio. The decision to continue education in Arts Administration was one with the intent towards becoming fully immersed in music and the arts world. After attending the National Music Festival in Chestertown, MD as a violinist and then a second time as an arts administration apprentice, Rachel realized that pursuing a career in arts administration would allow her to continue working in the arts not only as a performer but also behind the stage helping artists fulfill their dreams.
Lauren Sprowls
Lauren Sprowls received her B.A. in Dance with a Business Cognate in 2014. She has performed with The University of Akron Dance Company, served as a Ballet in Cleveland representative, and performed in promotional dance and video work. To benefit the Akron Children's Hospital, she has performed in Dancing With The Kids alongside local celebrities such as Ken Babby, Owner of The Rubber Ducks. Lauren truly enjoys sharing the skills she learned while earning her UA dance degree through her own professional work as a dance educator. Teaching everything from hip hop to ballet classes over the past five years, her work extends to the Dianna Durkin Dance Studio, St. Sebastian Academy of Culture and Arts, and Firestone High School. This past summer she interned with Neos Dance Theatre writing grants and marketing their upcoming performances. Lauren currently holds the position of administrative assistant for Ballet in the City and executive assistant for their artÉmotion summer dance intensive. Now in her second year of graduate school at The University of Akron studying Arts Administration, she hopes to lead dance educational outreach programs and start her own non-profit.
Kat Wentz
Kat Wentz is a second-year student in the graduate program. She received her undergraduate degree at Bowling Green State University in art history with a minor in arts management. During undergrad, Kat interned as the Assistant Coordinator for the Young Artists at Work program. In accordance with The Arts Commission located in Toledo, OH, the program is committed to employing high school aged youth as artists during the summer to encourage expression, refinement, multicultural sharing, and the exchange of ideas. This opportunity heavily influenced her decision to apply to the arts administration program at The University of Akron. During her time in the graduate program, Kat has gained valuable experiences in the Akron community. During the 2015 spring semester, Kat interned as the Gallery Assistant with Summit Artspace receiving valuable gallery experience and understanding of nonprofit organizations. This opportunity led Kat to her current position as Assistant to Akron Art Prize with the Downtown Akron Partnership. This significant opportunity has given Kat a polytechnic experience in coordination, events, and marketing.
Maya Curtis
Maya Curtis received her B.A. in Fashion Business with a minor as a Teaching Artist from Columbia College Chicago in 2013. In Chicago she worked as an assistant teaching artist for the Center of Community Arts and Partnerships. She was also a lead teacher for Move and Groove at East Bank Club. Maya returned to Cleveland in 2013 and worked as the Site Coordinator for the Artworks program for the Center for Arts-Inspired Learning formally known as Young Audiences of Northeast Ohio and as a childcare provider at Providence House. It is from her relationship with students and love of the arts that Maya decided to pursue a degree in arts administration. She hopes to one day work as a program coordinator with a non-profit arts organization working predominantly with integrating arts into school curriculum and providing as many adolescents as possible with the opportunity to experience and participate in the arts. Ultimately Maya would like to own a transitional venue space that allows local artist to have a place to exhibit and share their work. Maya is excited to be joining her peers as a Graduate Assistant for the Dance, Theatre, and Arts Administration Office and looks forward to a successful season.
Marissa McClellan
Marissa McClellan is a second year Art Administration graduate student, and graduate assistant for Elisa Gargarella in the Art Education department. Marissa received her bachelor's degree in Photography from The University of Akron. She is excited to have returned to the Myers School of Art this year to complete her course work, graduate assistantship, and her term as a Gallery Intern at the Emily Davis Gallery. She also serves as an intern at local arts nonprofit, Crafty Mart. Crafty Mart is a new 501(c)(3) aimed to provide creative and engaging opportunities for local artists and community members to foster artistic, thoughtful, and community- focused lifestyles. Along with other administrative duties Marissa coordinates workshops for Crafty Marts 7th Holiday Event. She is apart of the Akron Civic Theaters planning committee for their annual fundraiser, The Masque of the Red Death. Marissa is also the initiator and coordinator for a 2016 fall fundraiser (Akron Pug Fest) for local nonprofit, One of a Kind Pets and state nonprofit, Ohio Pug Rescue.
---
Susan Dicken
Susan Dicken is originally from Cincinnati and received her BA in marketing and economics from Wilmington College in 2013. While there she was able to perform with the Wilmington College Theatre Department in musicals, such as The 25th Annual Putman County Spelling Bee (Olive) and Violet, the Musical (Violet), as well as plays, including Almost Maine and The Dining Room. Susan has previously worked as the Concessions Manager for the Historic Murphy Theatre where she worked closely with the executive director at the time Tanya Snarr. Susan has also worked as the Facilities and Concessions Manager at Porthouse Theatre during their 2014 summer season. She is currently a Graduate Assistant in the Dance and Theatre Office at the University of Akron. Susan is the office manager and her job involves overseeing the other GAs in the office as they work on the production aspects for the dance and theatre shows here at the university.
JT Buck
JT Buck holds a BA in theatre and a music minor from The University of Akron. He has taught musical theatre as an adjunct lecturer since 2006. He studied directing at The University of Houston under Pulitzer and Tony winners Lanford Wilson (5th of July, Tally's Folley) and Stuart Ostrow (Pippin, 1776, M. Butterfly). He interned for the 2005 Tony Awards. His musical 'The Gospel According to Tammy Faye' received an industry reading/workshop at Manhattan Theatre Club in 2007, has been produced in Ohio, Texas and Oregon. He served as Arts Director for First Grace UCC in Akron for 6 years and currently leads music at New Vision UCC in Canton. Recent area productions as director or music director include 'My Mother's Lesbian Jewish Wiccan Wedding'', 'Ring of Fire',and 'Bach to Bacharach and David' at Actor's Summit and 'The Importance of Being Earnest' for Medina Showbiz. Buck is interested in exploring the process of making art as a means of building relationships among organizations, businesses and individuals outside the arts sector.
Alyssa Lombardi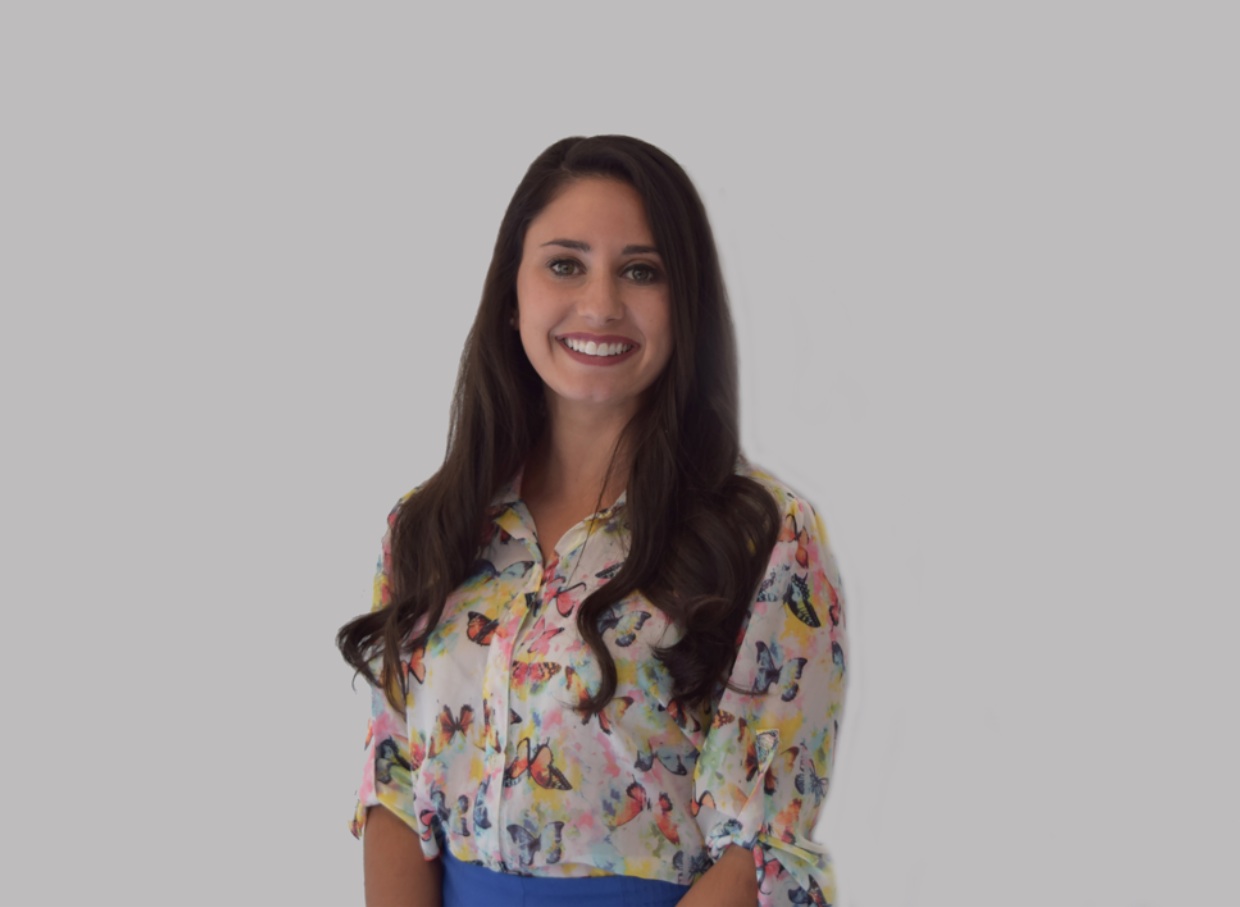 Alyssa Lombardi received her B.A. in 2 Dimensional Art with a minor degree in Arts Management from Bowling Green State University, where she was an Art Ambassador for the School of Art and a coed cheerleader. Some of her other notable experiences while at Bowling Green include serving as the Gallery Manager Intern for the BGSU Fine Art Gallery, the Program Intern at The Arts Commission of Greater Toledo and working as a Pilates Group Fitness Instructor. Alyssa's passion for art organizations grew while volunteering at museums, contributing to community mural projects and serving as a leader in several art based groups on campus. It was through her experiences that drove her even further to pursue a career that would help others express themselves and connect with communities. Alyssa worked as a Job Coach for Advanced Employment Connection in Canton, OH providing job training to young adults with barriers. She is currently a Visual Art Instructor at the Beck Center for the Arts. Alyssa plans to use her Arts Administration and studio backgrounds to engage communities with ever growing art opportunities.
Moneeb Iqbal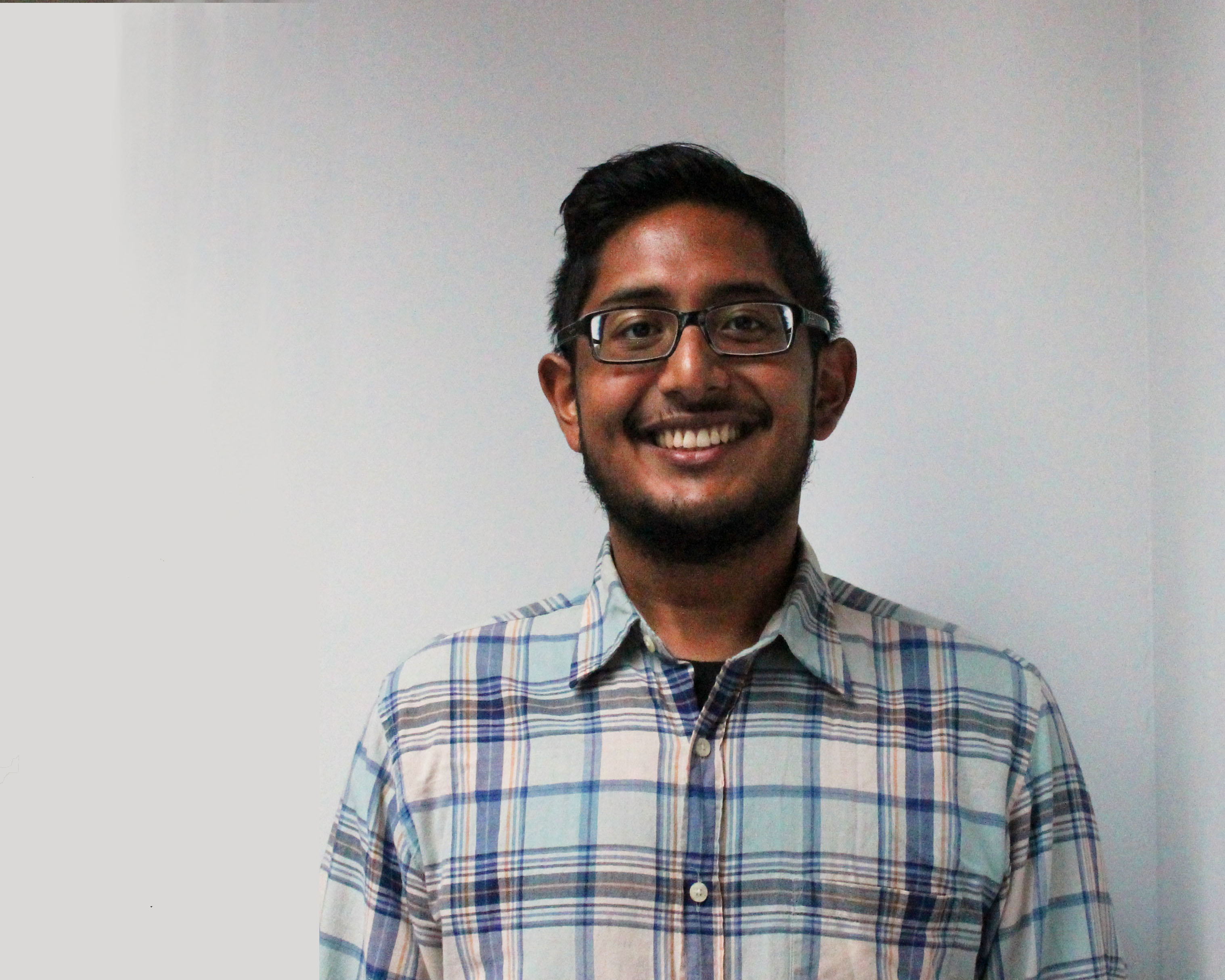 Moneeb Iqbal received his B.M. in Viola Performance from the State University of New York at Fredonia. Moneeb has been an active performer and private teacher in the Northern Virginia and Washington D.C. area. Moneeb's interest in Arts Administration evolved after being enrolled in the Master's in Viola Performance program at the University of Akron. He was an active performer with the University of Akron Graduate Quartet and Symphony Orchestra. He was also heavily involved in educational outreach programs with the University of Akron Graduate Quartet. He served as a Cabin Counselor and Unit Leader at the Interlochen Center for the Arts as an Arts Administration intern with The Cleveland Orchestra, and as an Artist Liaison at the Aspen Music Festival. Moneeb worked as a Programs Assistant with Tuesday Musical Association and as Media Manager with the University of Akron's School of Dance, Theatre, and Arts Administration. With a Master's degree in Arts Administration, Moneeb is currently aspiring to work in an administrative position for a regional orchestra, summer festival, chamber music series or in a music department at a University.
Sarah Miracle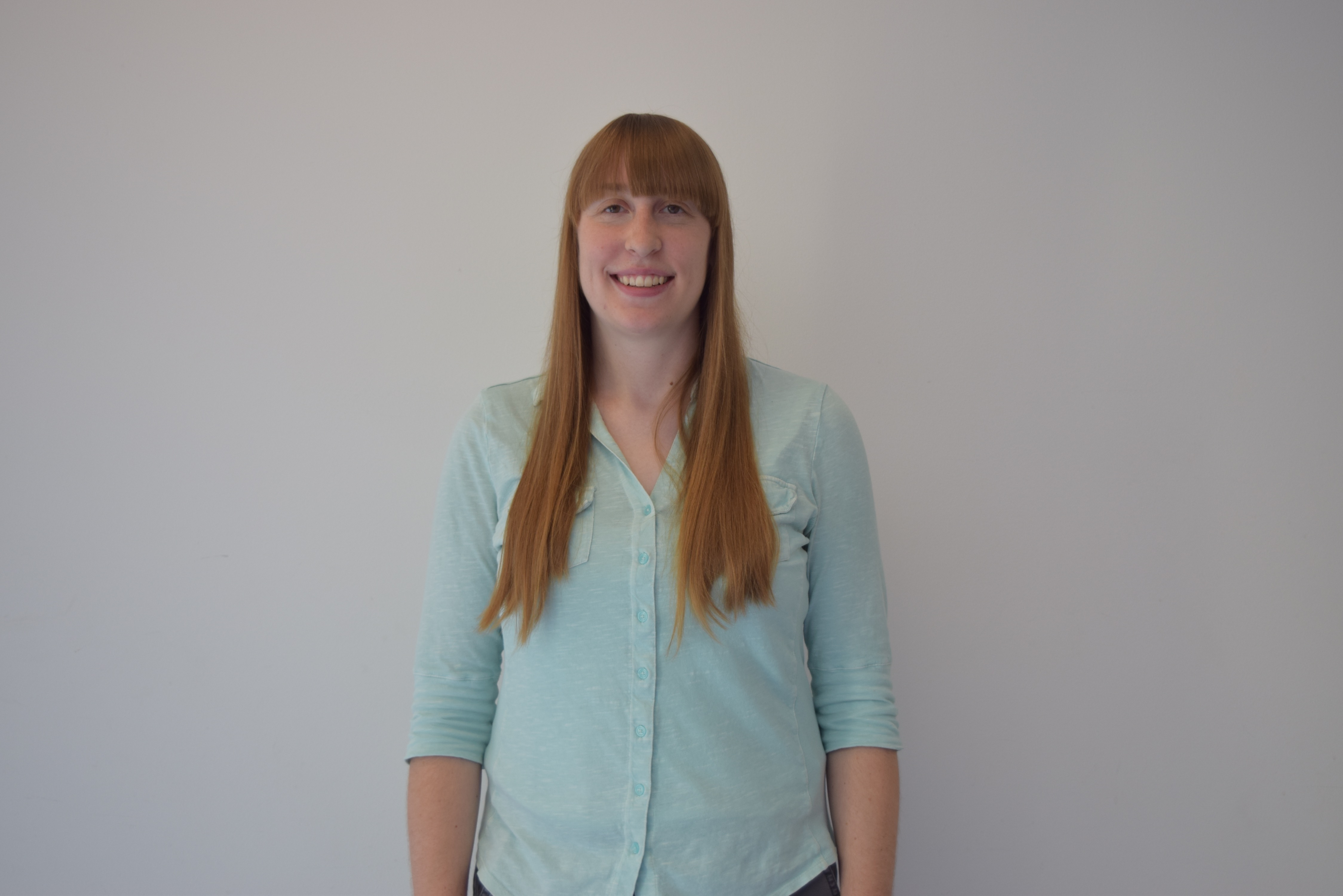 Sarah Miracle is currently in the first-year of the Arts Administration Program, and is also finishing her Master's degree in Saxophone Performance at The University of Akron. She received her Bachelor of Saxophone Performance from The University of Akron in 2015. Sarah has been an active performer and saxophone teacher in Northeast Ohio for several years, and is currently the principal saxophonist in the University of Akron Symphonic Band. She has previously been the lead saxophone in the UA Jazz Ensemble, Orchestra, New Music Ensemble, and numerous Chamber Ensembles. Sarah was named the winner of the 2013 Undergraduate Concerto Competition at The University of Akron, and was selected as the School of Music's 2014 Presser Scholar for outstanding musical and academic achievement. Her primary teachers have been Chris Coles, Rich Shanklin, Jack Schantz and Todd Gaffke. After graduation, Sarah hopes to help the local arts scene grow and flourish as a performer, teacher and administrator.
Raven Burdette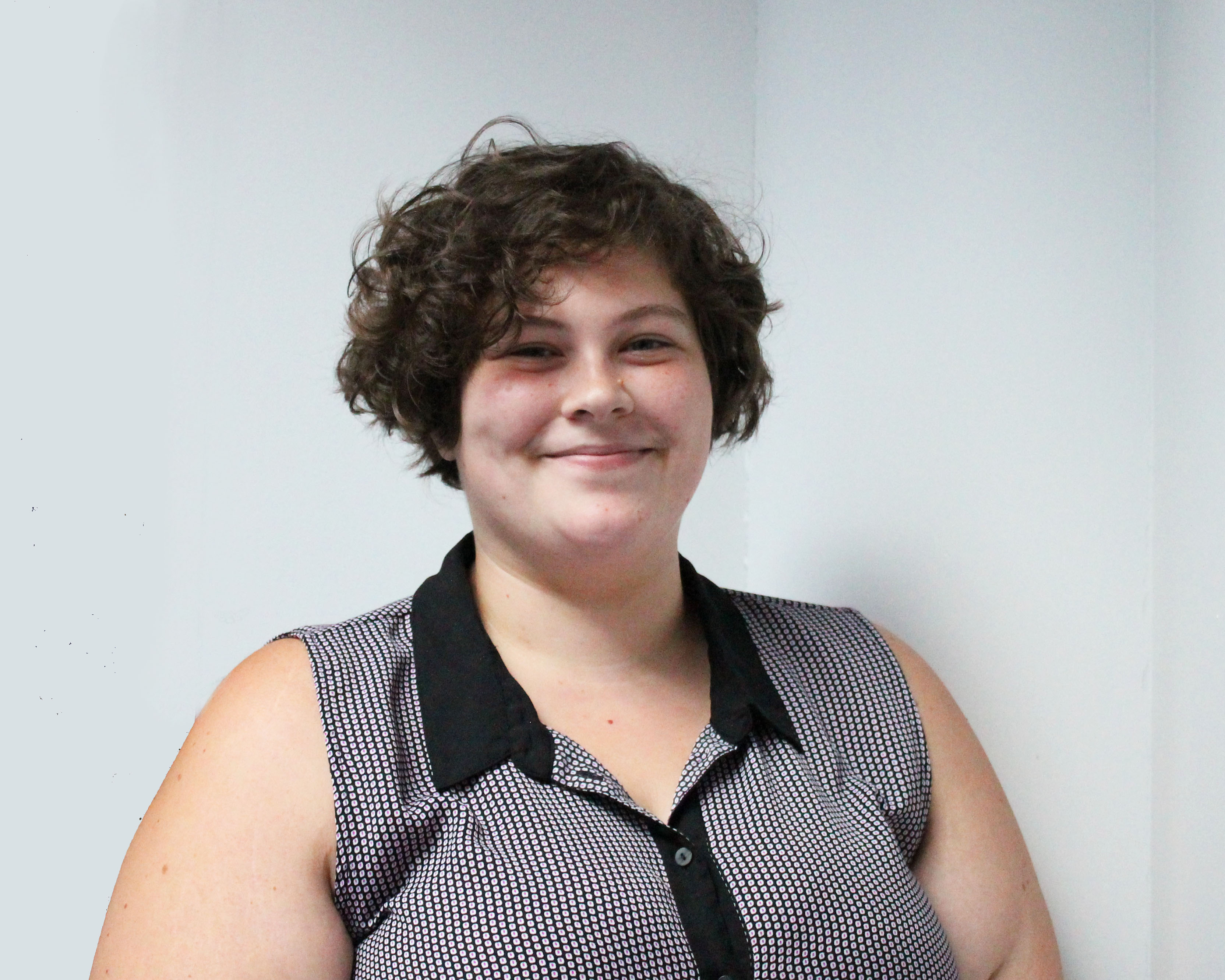 Raven Burdette received her B.F.A. with a dual concentration in Printmaking and Drawing/Painting from the Myers School of Art at the University of Akron in December 2015. As an undergraduate, Raven received: a Dashiell Travel Grant in 2013, a Myers Art Studio Scholarship, and a 2015 Folk Charitable Foundation Venice Biennale International Travel & Study Scholarship. She was a member and officer or several student organizations. Raven has been a member of the Mid American Print Council and Southern Graphics Council International. She has been to several printmaking conferences with these memberships. Raven volunteered at the Myers School of Art and for the printmaking program as a demo printer. Raven was a studio intern at Rubber City Prints in Akron, Ohio in 2016. Raven came to be in the Arts Administration program to keep and expand her experience with printmaking and other communal working artist spaces. Working at the school printshop and traveling to conferences, she has seen the impact that working in a communal space has on artists. With her Arts Administration degree Raven wants to be able to help others, and herself, have space to make art and show work.
Wilma K. Levengood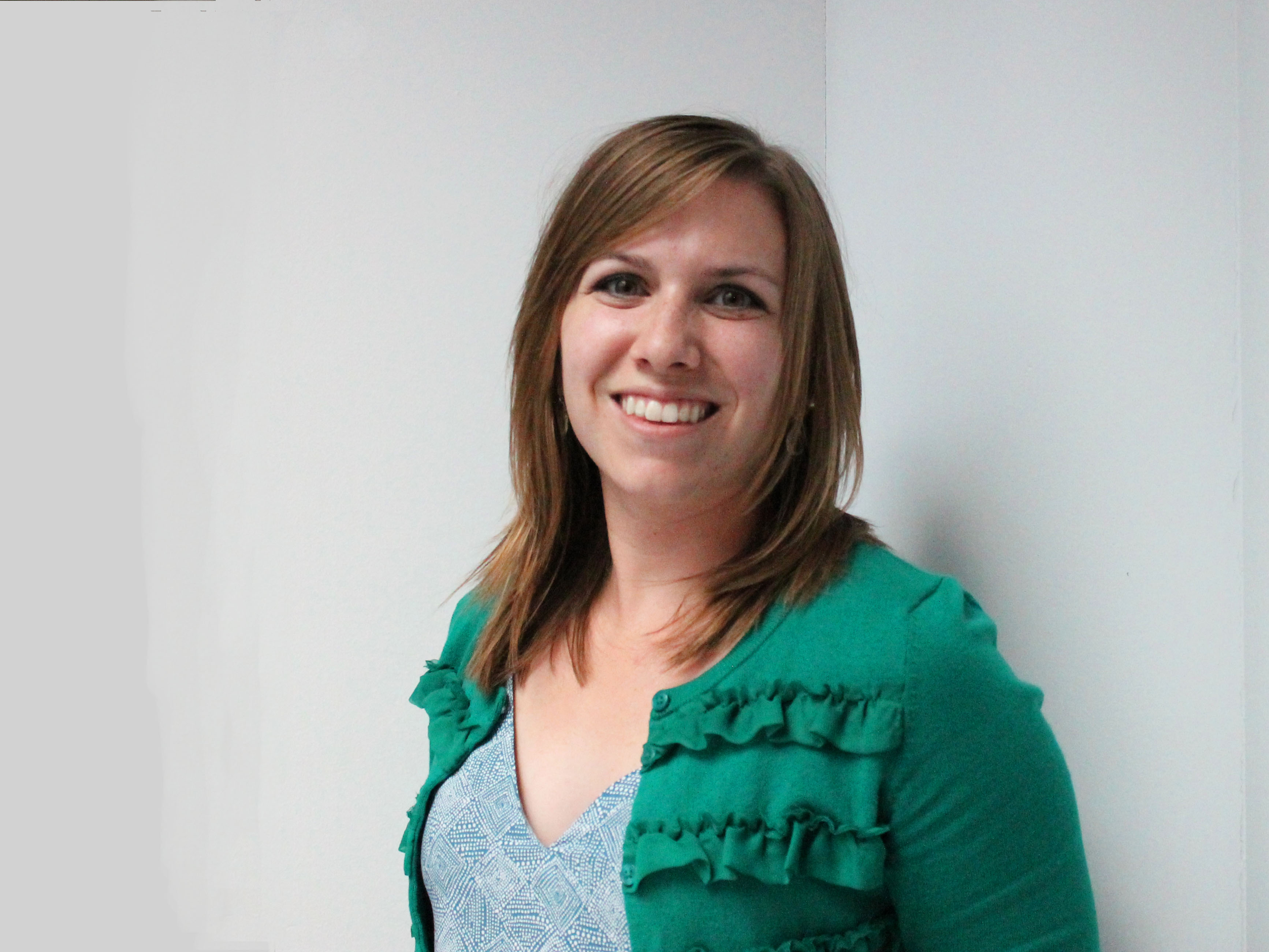 Wilma Levengood received her B.A. in Art and Religious Studies and completed a minor in Entrepreneurship at the University of Mount Union. She was active in fine arts at a young age and since then wanted to create art at the collegiate level. Wilma's interest to pursue a Masters in Arts Administration evolved after her internship with Arts in Stark the summer of 2014. At Arts in Stark, she coordinated the organization's first arts festival for the "downtown arts initiative" in Alliance, Ohio. Through her experience with Arts in Stark, she worked with community partners such as the University of Mount Union, the City of Alliance, local artists and people from the Alliance community. While organizing the festival she observed how the arts exposure positively impacted the downtown Alliance community. After her first year in the Arts Administration program, Wilma became involved in a summer art program and class called the Art Bomb Brigade in June 2016. The program's goal was to create amazing public art throughout neighborhoods across Akron that can inspire creative and invigorating placemaking throughout Akron, Ohio. The experience was a humbling and educational experience. It motivated Wilma to create and bring art into cities and neighborhoods that can utilize the creative space, and encourage revitalization efforts within the community. With a Masters in Arts Administration, Wilma hopes that she can help bring the arts into communities that can benefit from a creative positive change.
Elle Dutton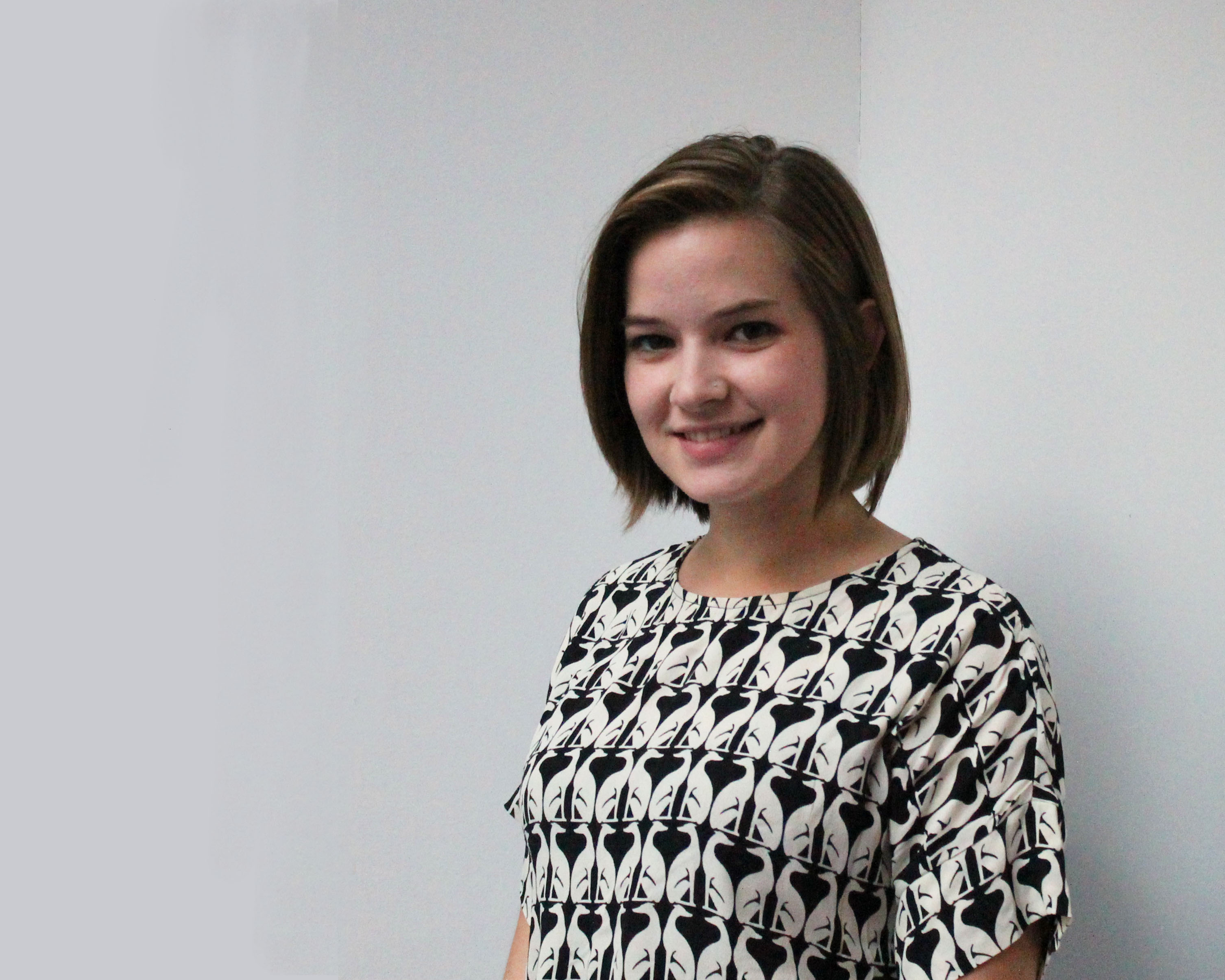 Elle Dutton is a second-year student in the Arts Administration Graduate Program. She received her B.A. in Music, with an emphasis in Voice, from Heidelberg University in December of 2014. Her decision to pursue a career in Arts Administration came to her while completing her undergraduate degree and encouraged her to add Communications and supplemental Business classes to her course work. Elle's notable experiences include: Artistic Administrative Intern at the Santa Fe Chamber Music Festival, Administrative Staff of the Summit Choral Society, Director of the St. John's UCC choir in Tiffin Ohio, Marketing and Communications Intern at United Church Homes, Office Aid in the Heidelberg University Alumni Engagement Office, in addition to performing in productions such as Young Frankenstein and Avenue Q. Her experience in arts education and passion for performance allow her to have a well-rounded perspective of incorporating the arts and community engagement. After graduating from the University of Akron, Elle hopes to find her place as a valuable part of a non-profit performing arts venue in the area of Artistic Services or as a member of a Marketing Staff.
Jeremy P. Lewis
Jeremy P. Lewis earned his B.A. in Communication Arts with an emphasis in Theatre from Malone University in 2007 and studied directing devised theatre at Cleveland Public Theatre under Raymond Bobgan in 2012. From 2009 to 2012, Jeremy was the Associate Artistic Director at The Players Guild Theatre. In 2013, he moved to Cleveland and joined the CPT staff as Administrator/Assistant Instructor for the award-winning Student Theatre Enrichment Program (STEP), and also worked for Stagecrafters as an Acting Specialist. He has directed thirty theatre productions including A Few Good Men; The Lion, the Witch and the Wardrobe (Players Guild); Our Town; The Shape of Things (North Canton Playhouse); staged readings Crying for Lions (CPT); and directed segments for television's Living Right with Dr. Ray. He is a theatre art educator with ten years of experience teaching elementary students through senior learns; including youth with autism, college professors, professional actors, youth performers, at-risk teens, and even magicians. He co-created From Script to You: New Works Festival at North Canton Playhouse from 2006-2012. Personal projects include developing a new comedy with former comedian Jason Tarr and studying theatre management and social media marketing. After graduation, Jeremy plans to continue work in the professional theatre in the artistic or engagement departments.
Shannon Goede
Shannon Goede earned her B.F.A in Photography, minoring in Commercial Photography from the University of Akron, Myers School of Art in 2007. During her undergraduate years, she was granted an Art Scholarship, Scholarship Show Award, and Dashiell travel grant to Belgium for a printmaking workshop. Her experience in the field of curating has included working with Summit Art Space, registering artists, participating in-group shows, and assisting the Curator prepare exhibitions such as: Akron Art Prize, Clever Little Devils, Paper or Plastic: Lowbrow Toy & Art Show. She has also curated two solo exhibitions, Off the Wall and her Senior B.F.A Photography Exhibition. Shannon's Graduate Assistantship is at the Emily Davis Gallery, in the Myers School of Art. She co-curated an exhibition at the Emily Davis Gallery titled From the Vault: 40 Years of Excellence of the Emily Davis Gallery. The exhibition opened December 4 2014, in Folk Hall at The University of Akron. During summer 2015, Shannon worked with The Arts LIFT program directed by Elisa Gargarella. She also interned this at The Canton Museum of Art photographing their permanent collection for their upcoming online gallery. She's currently working on her first solo curating experience at The Emily Davis Gallery. The show will open October 1st and run through October 30th, 2015. After graduation, Shannon wishes to peruse her passion for the arts in curating exhibitions or directing programs for museums or galleries. Upon completion of the Arts Administration program, Shannon will bring forth the knowledge she cultivated and the development of ideas she accumulated to promote community engagement within the visual arts.
Andrew Paa
Andrew Paa is a 2014 graduate of Kent State University where he earned a second MM in Violin and Chamber Music Performance with the support of a full assistantship. While there, he studied violin with Cathy Meng Robinson of the Miami String Quartet and Amy Lee-Associate Concertmaster of the Cleveland Orchestra. He studied chamber music in diverse settings with members of the Miami String Quartet and the Verve Chamber Players. As an orchestral musician, Andrew has performed in numerous ensembles such as the Sioux City Symphony, Luther College Symphony Orchestra, and the Kent State University Orchestra. He has held leadership positions with many of these ensembles and has also had the opportunity to engage in national and international tours. An avid teacher, Andrew maintains a private studio of students from the region and is an instructor at the Western Reserve Institute of Music in Hudson, OH. He also holds a MM in Violin Performance from the University of South Dakota and a BA in Music from Luther College. Currently, he is pursuing a MA in Arts Administration at The University of Akron where he performs in the symphony orchestra and continues his exploration of the violin. He has held several positions in arts administration including Assistant Company Manager with Porthouse Theatre and Event Manager at Lutheran Summer Music. When he completes his degree he wants to pursue a career in audience development and continue his musical activities.
Hannah Shoopman
Ms. Hannah Shoopman is an oboist currently pursing a Master's of Arts in Arts Administration from the University of Akron. Ms. Shoopman holds a Master's of Music from University of Cincinnati's College-Conservatory of Music and a Bachelor's of Music from Tennessee Tech University and is active in all aspects of the music world—from performing to teaching to administration. Growing up in Music City USA, Hannah developed a passion and respect for all types of music from an early age, which drove her to seek out many different types of musical opportunities. Hannah has played with groups such as: the Dayton Philharmonic Orchestra, Springfield Symphony Orchestra, Richmond Symphony Orchestra, and the Bryan Symphony Orchestra, and has performed notable works by renowned composers, including: Mahler, Beethoven, and Strauss as well as opera, pops concerts, and more. She has also enjoyed involvement in the arts administration and non-profit field by working for Eastern Music Festival and volunteering on the board of Music For a Great Space in Greensboro, NC, and looks forward to continuing a career in the arts non-profit sector.
Michael Ritzert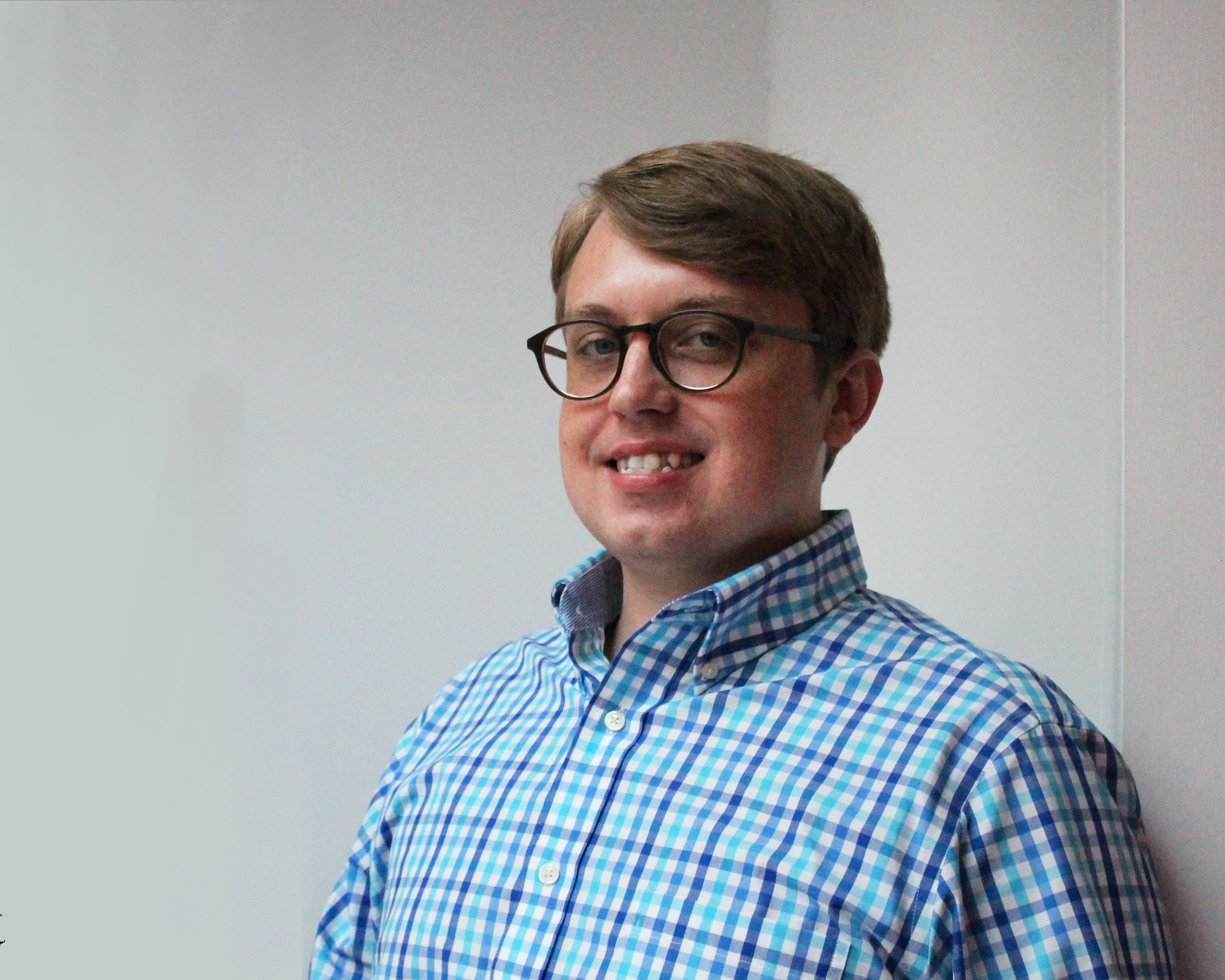 Michael Ritzert is a second-year student in the Arts Administration Graduate program. He earned his B.A. in English from Kent State University in 2013 and currently serves as the President of Carnation City Players (CCP)—a nonprofit performing arts organization based out of the historic Firehouse Theater in Alliance, OH. This past summer, Michael worked at The American Dance Festival in Durham, NC, on Duke University's campus, where he served as the School Administration intern. He also recently interned at Playhouse Square in its Community Engagement and Education department. Michael has developed and led theater outreach programs for the YMCA of Central Stark County, Rodman Public Library, local schools, and has directed two-week youth workshops at CCP. While active off the stage, Michael has also performed in over forty productions at venues throughout Northeast Ohio including CCP, The Players Guild Theatre of Canton, Weathervane Playhouse, The Akron Civic Theater, Kent State Stark, Mighty Goliath Productions, and Shakespeare at the Castle—an annual theater festival held by The University of Mount Union. Some of his favorite roles include Jack in Into the Woods, Peter van Daan in The Diary of Anne Frank, Dickon in Secret Garden, and Grumio in The Taming of the Shrew. His combined experiences in nonprofit organizations and theater led him to The University of Akron to pursue Arts Administration.
Lee Marc Molnar
Lee Marc Molnar is a graduate of Kent State University with a degree in Theatre Management. Lee Marc is writing his thesis on creating a manual study of opera stage management. Lee Marc has worked in production for over 20 years, primarily in opera. Notably as: Director of Production for New Orleans Opera; Production Stage Manager for Virginia Opera for four seasons including the state premieres of Tristan & Isolde, Elektra & Die Walkure. He also worked on the American Premiere of Sophies Choice at Washington National Opera. Other companies Lee Marc has worked for include Palm Beach Opera, Jacksonville Symphony, Yale Opera, Shreveport Opera, Pensacola Opera, & the Indiana Opera Theatre at Indiana University, and Opera Theatre of Pittsburgh. Locally, Lee Marc served as Assistant Producer at the Carousel Dinner Theatre and Production Stage Manager for Lyric Opera Cleveland.