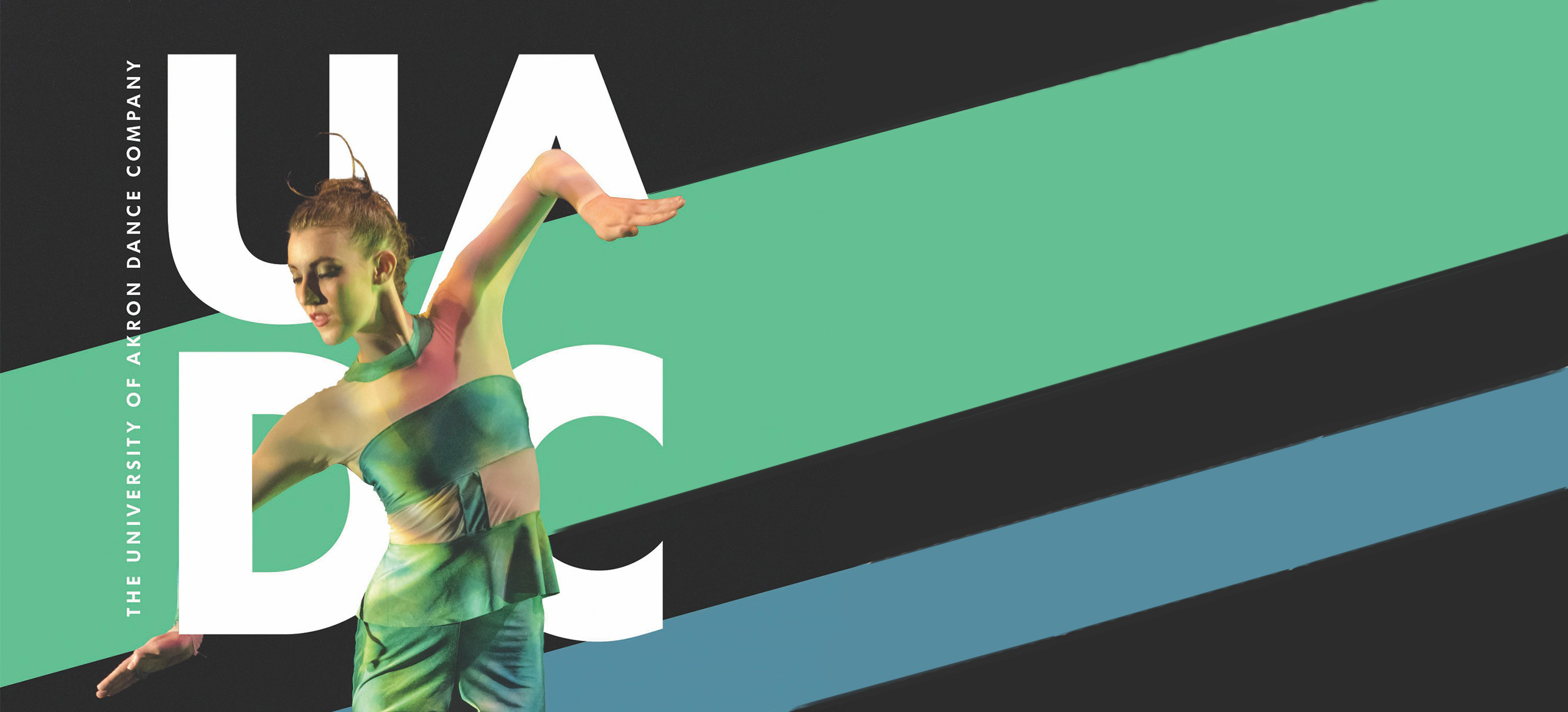 ---

Performances and Tickets

---

2017 Fall UADC Concert

Daum Theatre

November 16-18, 2017 | 7:30 p.m.

November 19, 2017 | 2 p.m.

Tickets for Daum Theatre events may be purchased by calling (330) 972-7895.

General Admission - $12
Seniors - $10
UA Alumni, Faculty, and Staff - $10
Students - $6

For additional ticket purchasing options, visit the Ticket Office website.

---

Artist Spotlight

---

Guest Choreographer

---

Let's Meet Alice Klock

Alice Klock trained at numerous ballet company schools, Interlochen Arts Academy, and the Alonzo King's Lines BFA program. She joined Hubbard Street's second company in 2009 and was promoted to the main company in 2011. Alongside performing she has created choreographic work for Hubbard Street, The Nexus Project, Loyola University, Neos Dance Theater, Visceral Dance Chicago, and NW Dance Project's LAUNCH. In 2016 she was a winner of Hubbard Street's International Commissioning Project and in 2017 was selected as a winner of NW Dance Project's Pretty Creatives International Choreographic Competition. She was named Hubbard Street's Choreographic Fellow in 2017.

---

The Creative Team: Choreographers

---

UA Dance Faculty Choreographers:

Tom Smith
Nick Carlisle
Jennifer Lehaney

Guest Choreographer:

---

Production Highlights

---

Leviathan

Choreographed by Alice Klock

Leviathan, centers around the forces of nature and the complexity of our human relationship with the natural world, inviting us to embrace our responsibilities as caretakers of this earth.

Nostalgia, Quite Frankly

Choreographed by Jennifer Lehaney

Inspired by The Sultan of Swoon- Frank Sinatra, Jennifer Lehaney will incorporate jazz and tap dance into Nostalgia, Quite Frankly to mesh with one of the greatest vocalists of all time.

The Search for a Happy Place

Choreographed by Nick Carlisle

The Search for a Happy Place, choreographed by Nick Carlisle, will incorporate an electronic version of Maurice Ravel's Boléro into an illustration of an individual suffering from anxiety and depression.

Save the Planet

Choreographed by Tom Smith

Tom Smith's piece, Save the Planet, will feature text from George Carlin in an abstract dance that highlights environmental concerns and focuses on saving the Earth.