Zook Hall renovation nearing completion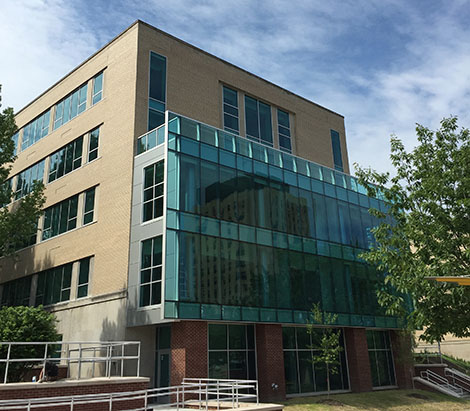 By the end of June, the LeBron James Family Foundation College of Education will return to its home in Zook Hall. Full Story
Olson awarded a Fulbright Scholar Award to Finland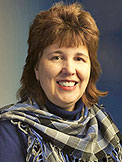 Dr. Susan J. Olson, professor emeritus in The LeBron James Family Foundation College of Education, has been awarded a Fulbright Scholar Award for Finland this fall.
Olson will be providing professional development and conducting research with and for the faculty at Hagga Helia University in Helsinki. Her trip will take place August through December.
Once back home, Olson expects to make presentations next spring about the experience for faculty and students interested in the Fulbright Program.
Think Tank to Shark Tank: From Engineering to Entrepreneurship
2016 summer camp for middle school students
July 18-22, 2016
9:00 am - 3:30 pm
Participants will conduct research, design and construct a product, and pitch their product to the Sharks (business leaders). Sign up your middle school student today! More information
Preadmission Advising
Preadmission Advising for those entering the College of Education is available in Central Hower 303. Hours are as follows:
MWF - 8:30 am - 4:00 pm by appointment only
TTh - 8:30 am - 4:00 pm walk-in advising
Student Services may be contacted at (330) 972-7750.

Enrollment Assistance
"STEM ambassador" is Community Engagement Award recipient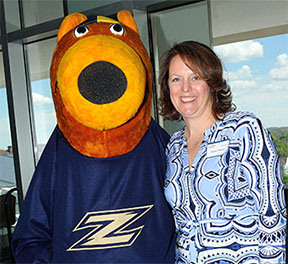 Karen B. Plaster is the recipient of this year's Excellence in Community Engagement Award, which was presented May 6 at the Founders Day Luncheon. She joined UA in fall 2010 and is a clinical instructor in Curricular and Instructional Studies in the LeBron James Family Foundation College of Education. Full Story
Get an early start to your child's higher education!
Camp Wise: STEAM summer camp for children

The Center for Child Development is once again offering Camp Wise STEAM Summer Camp for children ages 21 months to 11 years. This year's Camp will run from June 6 to August 12.
Aspects of STEAM (Science, Technology, Engineering, the Arts, and Mathematics) are infused into the programming to facilitate development of flexible thinking, creative problem solving, small group learning, enriched literacy experiences -- all while they are having fun!
Three age groups are available:
First Encounters: Toddler ages 21-36 months
Eureka! Preschool and Pre-K ages 3-5 years
From Imagination to Innovation: Ages 6-11 years
Visit the Camp Wise website for more information and to register your child
Upcoming Events
---