Undergraduate Student Advising
Please note: To ensure campus safety, advising will be done remotely during normal business hours: Mon through Fri, 8 a.m. to 4:30 p.m.
Pre-admission advising will be provided in person and via Microsoft Teams meetings. Advising staff will respond to your email or phone message as soon as possible during normal business hours.
See what to expect and prepare before meeting with your advisor.
Undergraduate Student Advisers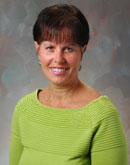 ---