Faculty and Staff News & Resources
Conference Room Reservation

There are 9 meeting rooms of varying sizes available at Zook. Some are appropriate for committee meetings, and the smaller rooms are good for private meetings with students.
Small meeting rooms - Up to 4 people, no technology provided
Room 207
Room 408
Room 412
Conference rooms - Five or more people; whiteboard and projector provided
Room 226
Room 306
Room 310
Room 321
Room 424
Room 434
View the schedule and reserve a room using these instructions. These are the same instructions used previously for booking a conference room in Zook.
Logins and Support

College Organization & Governance
Faculty Appointment
Student Advising
Research and Grants
Travel
Workshop Proposal Form
"STEM ambassador" is Community Engagement Award recipient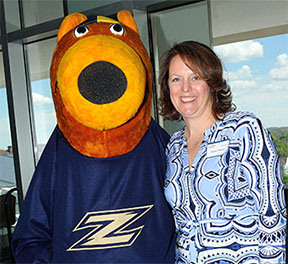 Karen B. Plaster is the recipient of this year's Excellence in Community Engagement Award, which was presented May 6 at the Founders Day Luncheon. She joined UA in fall 2010 and is a clinical instructor in Curricular and Instructional Studies in the LeBron James Family Foundation College of Education. Full Story
Outstanding Researcher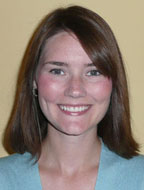 Congratulations to Dr. Kristin Koskey, Associate Professor, recipient of the LeBron James Family Foundation College of Education Faculty Research award. This award rewards excellence in research and scholarship and is based on scholarly and professional work of exceptional quality and significance. Dr. Koskey was chosen by a committee of her peers and will be recognized at a reception later this month.
Olson awarded a Fulbright Scholar Award to Finland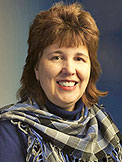 Dr. Susan J. Olson, professor emeritus in The LeBron James Family Foundation College of Education, has been awarded a Fulbright Scholar Award for Finland this fall.
Olson will be providing professional development and conducting research with and for the faculty at Hagga Helia University in Helsinki. Her trip will take place August through December.
Once back home, Olson expects to make presentations next spring about the experience for faculty and students interested in the Fulbright Program.