Community engagement at The University of Akron
Since our founding in 1870, we have committed to be in partnership with our community, region and beyond as part of our mission of teaching, learning and service. We have pursued engagement that brings together intellectual, cultural, economic, social, political and physical interests for a common purpose, while transforming people and institutions for the better.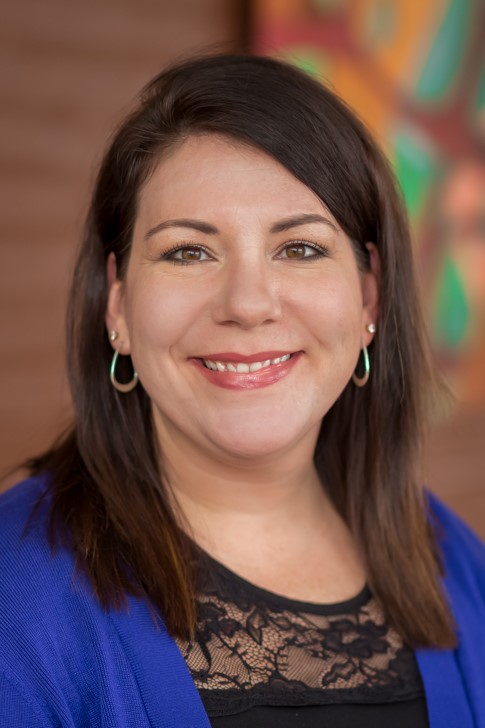 "My job is to work with community organizations, businesses and others to create more opportunities for the University to better serve and support our region.
"Please reach out to me so we can talk about potential partnerships that will mutually benefit both of us and the community at large."
ANNIE HANSON HILAIRE
Director of Community Relations and Engagement
The University of Akron
ach13@uakron.edu
---
A Carnegie-classified, community-engaged university
UA earned the prestigious community-engagement recognition for a second time in 2015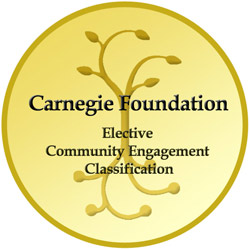 The Carnegie Foundation for the Advancement of Teaching has awarded UA its 2015 Community Engagement Classification.
UA is the only Northeast Ohio public university to have earned both the Curricular Engagement and Outreach and Partnerships classifications for Community Engagement.
Full story and photos: UA receives national recognition for community engagement
---
Classification application documents:

Application

Letter from President Proenza to the Carnegie Foundation

Grid showing 15 representative partnerships
2015 Carnegie Committee
The following individuals were members of the Carnegie Committee:
Dr. Karla Mugler, Associate VP—Office of Academic Affairs, Chair
John Alvarez-Turner, Associate Director, Multicultural Center
Dr. Theresa Beyerle, Associate Director, Institute for Teaching & Learning/Service Learning
Alison Doehring, Assistant Director, Student Life
Dr. Amy Dreussi Shriver, Associate Professor, Department of Associate Studies—Summit College
Stephanie Dawson Everett, Manager, Marketing & Communications, University Libraries
Eric Green, Director, Off-Campus Student Services
Wayne Hill, Associate VP and Chief Marketing Officer
Dr. Abraham Joy, Assistant Professor, College of Polymer Science and Polymer Engineering
John Kelley, Senior Systems Analyst and Programmer
Kathleen Kennedy, Director of Research Labs, College of Business Administration
Ian McCullough, Assistant Professor, University Libraries
Dr. Megan Moore Gardner, Associate Professor, College of Education
Dr. Kathy Ross-Alaolmolki, Professor, School of Nursing, Associate Dean, College of Health Professions
Neil Sapienza, Professor of Art, Associate Dean, Buchtel College of Arts & Sciences
Dr. John Savery, Director of Instructional Services
Gary Spring, Associate Professor, School of Law
Dr. Richard Steiner, Professor of Statistics, Buchtel College of Arts & Sciences
Douglas Woods, Associate Professor, Business Management Technology—Wayne College
Dr. Julie Yuhua Zhao, Director IDEAS Program, College of Engineering
Loren Fekete, Graduate Student, MPA/JD
Stephanie Shatrich, Administrative Assistant Senior, Institute for Teaching & Learning
We worked with countless individuals from every college to compile the information which we submitted.
---
---
More about engagement at UA:
Center for Service and Leadership
---
Examples of community engagement at UA
---