Welcome to the Department of Biomedical Engineering!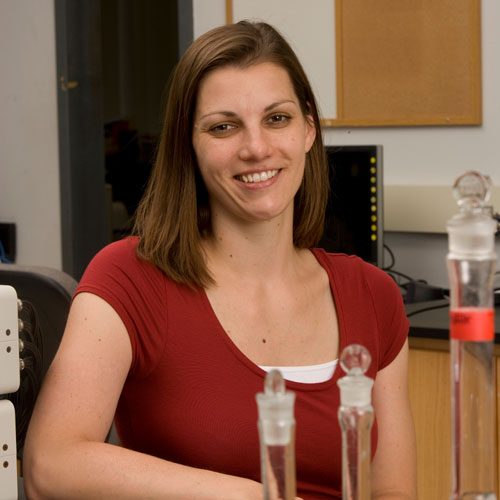 Whether you are a student, an engineer, a biomedical researcher, a clinician, an entrepreneur, or someone who is involved with any aspect of biomedical innovation, I encourage you to engage our department as we work to find engineering solutions to medical problems and educate the next generation of biomedical engineers.
Our faculty and students perform funded research to:
Understand mechanisms of disease,
Develop better technologies for diagnosing or treating disease, and
Regenerate functional tissue using material and environmental mimicry.
Progress in each of these areas fuels the rapid expansion of our region's biomedical sector.
Northeast Ohio is considered to be a top region in the US in the healthcare and medical research sectors. We can credit our region's research and clinical strengths, and a thriving biomedical industry, for making Northeast Ohio a major center of healthcare innovation and commercialization. In 2009, The University of Akron partnered with other leading institutions in the region to create the Austen BioInnovation Institute in Akron. Through this collective effort we are committed to building on our rich history of medical innovation, examples of which include:
In 1974, Drs. Howard Igel and Aaron Freeman successfully grew human skin in a lab to treat burn victims, making Akron Children's Hospital the first hospital in the world to achieve such a feat.
In 2004, the FDA approved a drug-eluting stent invented by UA researchers that became a key treatment option for patients with blocked coronary arteries.
Graduating from The University of Akron's College of Engineering provides our students with all the tools necessary to make new discoveries, advance scientific knowledge, and create technologies to revolutionize the healthcare system.
Graduate students participate in entrepreneurial activities, and several have built companies during their time at UA. We offer outstanding faculty, a broad curriculum, and paid, on-the-job learning opportunities through our Cooperative Education Program. Our students are recruited by both the academic and industrial sectors. 94% have jobs in their fields within six months of graduation.
If you have questions, begin by exploring our website, which has links to our curriculum, our faculty's research, and department news. Schedule a campus visit to see our teaching facilities and to talk with students. Thank you for your interest!
Sincerely,
Dr. Rebecca Kuntz Willits
Professor and Interim Department Chairperson
willits@uakron.edu