ua engineering
ELECTRICAL AND COMPUTER ENGINEERING
Every aspect of modern life is influenced by electrical and computer engineers. They design and maintain systems ranging from massive power grids and global communications networks to tiny integrated circuits inside computers and personal electronics.
The University of Akron offers world-class electrical and computer engineering (ECE) degree programs that prepare students for exciting careers in the field.
FUTURE ELECTRICAL AND COMPUTER ENGINEERS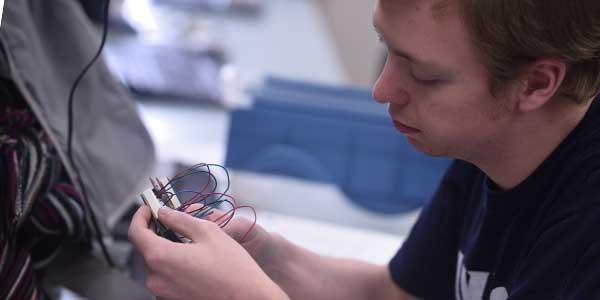 Undergraduate Programs
Electrical Engineering Degree Programs

Computer Engineering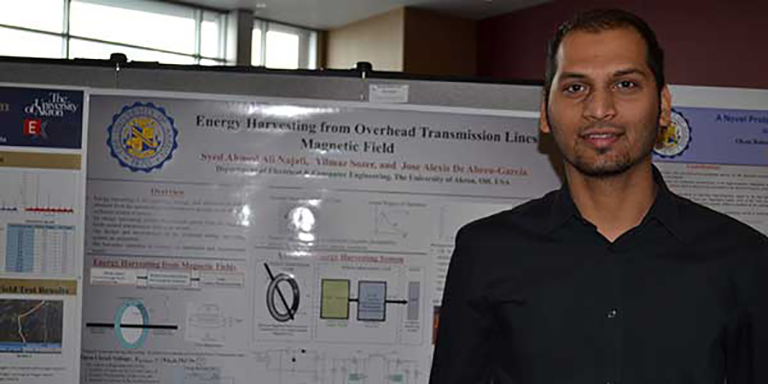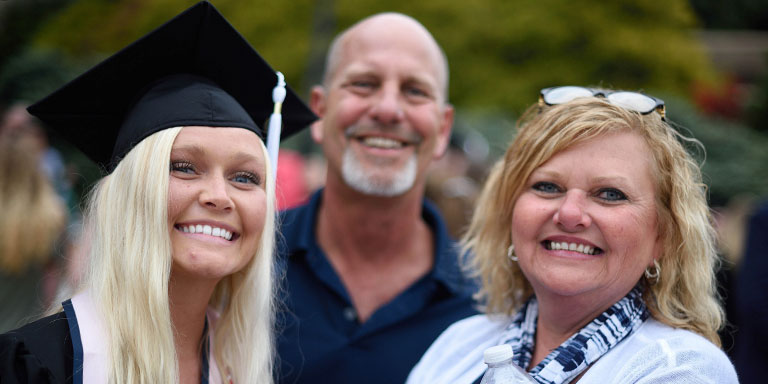 For Parents
The UA Family Info Hub provides parents and families with checklists and guides to make the process of applying and starting school as painless as possible.
STUDENT SPOTLIGHT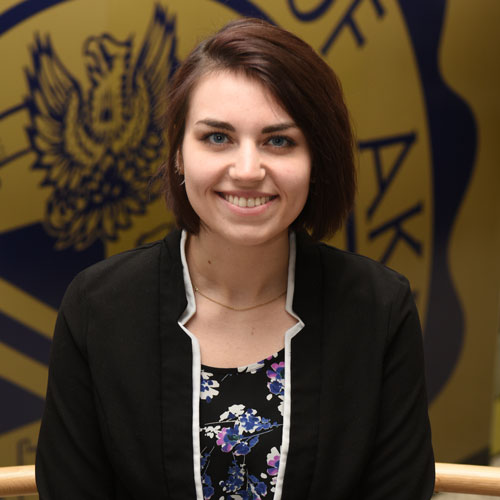 I have always been interested in electronics. When I was a kid, I loved helping set up things like TVs and VCRs around the house. Engineering provides me with the opportunity to create something out of nothing. The campus is beautiful, and the engineering program is excellent. I am very happy I made the decision to go to UA!"

Sarah Medved
Majoring in electrical engineering
INSIDE ELECTRICAL AND COMPUTER ENGINEERING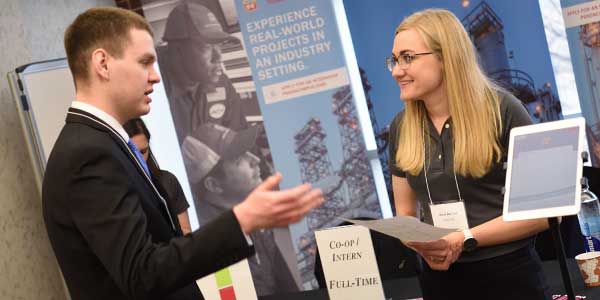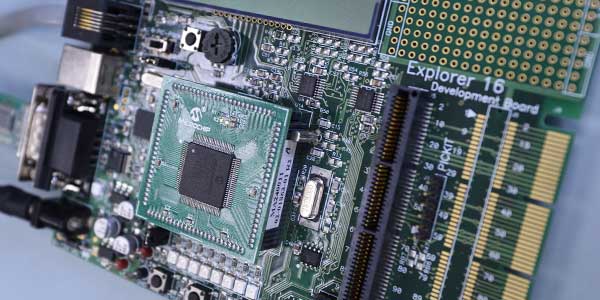 Contact
The department of Electrical and Computer Engineering is at:
Auburn Science and Engineering Center (ASEC) 156, West Tower
The University of Akron
Akron, Ohio 44325-3904
Phone: 330-972-7649