Our Location
The College of Engineering is based in the Auburn Science and Engineering Center (ASEC), near the center of campus. Our building sits on Carroll Street, between the Student Union and Mary Gladwin Hall.
Parking
When visiting The University of Akron you have a variety of parking options. In addition to the metered spaces available around the Student Union (Lot 18), there is parking available in the Schrank Parking Deck (Lot 37), which is across the street from ASEC. You also have the option of parking in our gated visitor parking garage (Lot 25) located at 248 E. Buchtel Avenue. Please note that the Shrank Parking Deck lot requires a parking pass, such as one offered to you by the Admissions office or the College of Engineering. If you have not been provided a pass, you may visit Parking and Transportation Services for a $6 one-day pass.
Directions to the Engineering Dean's Office
The main entrance for ASEC is located off the bridge as you come from the Student Union. Once you have entered the building, the Dean's Office is up the central staircase and to the right. If you are coming from the Schrank Parking Deck, you can access the main entrance by going up the external staircase under the bridge.
Directions to the Margaret F. Donovan Student Design Center
The entrance to the student design center is located along the side of ASEC on Carroll Street.
Directions to the Engineering Research Center (ERC)
The ERC is located on Wolf Ledges Parkway. If you are coming from ASEC, walk down Carroll Street away from the Student Union, then turn right onto Wolf Ledges Parkway. The ERC is the first building on the left side of the street.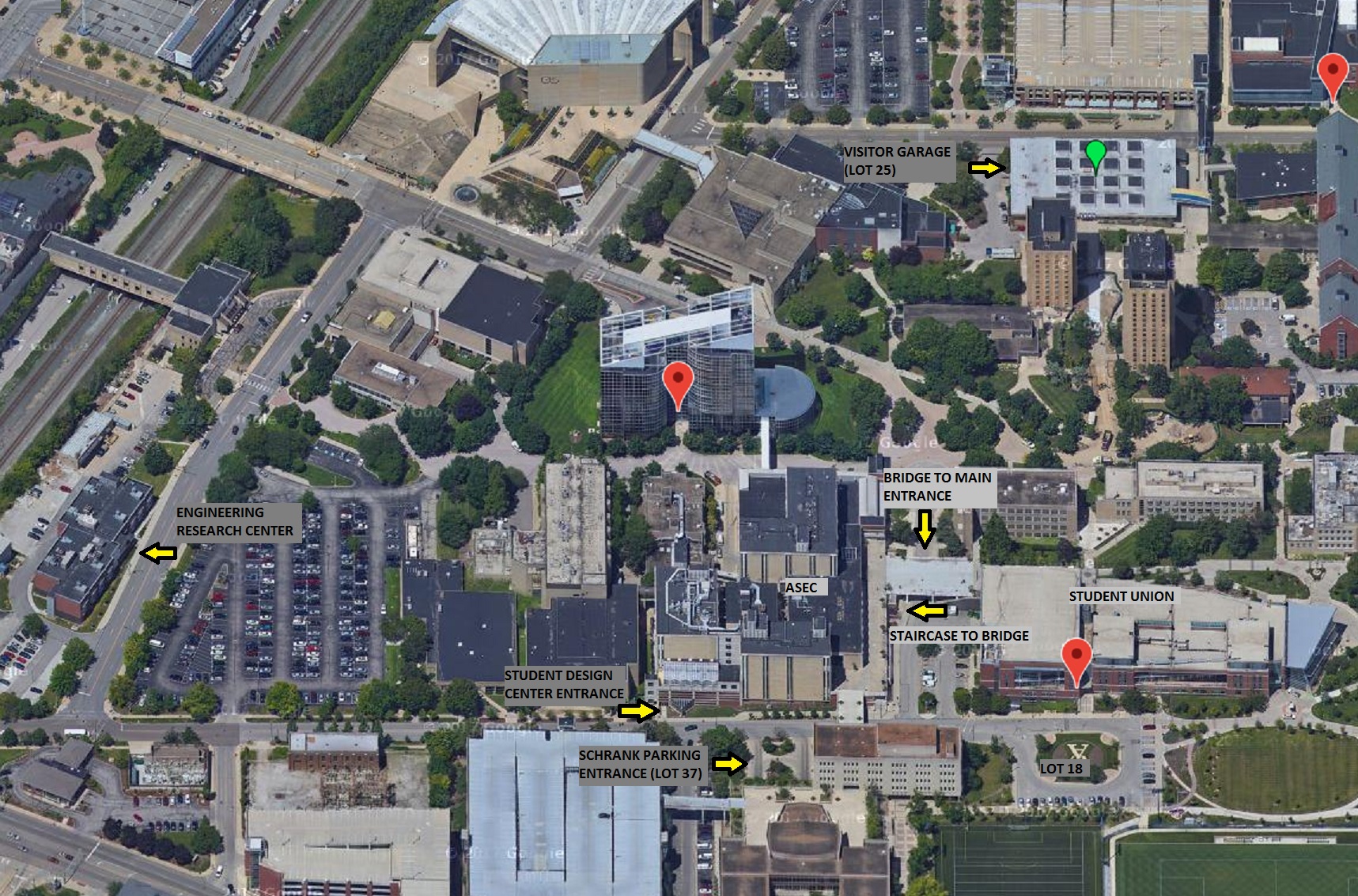 ---
See also: